How Shopify AR brings a New Dimension of Customer Engagement to Online Store?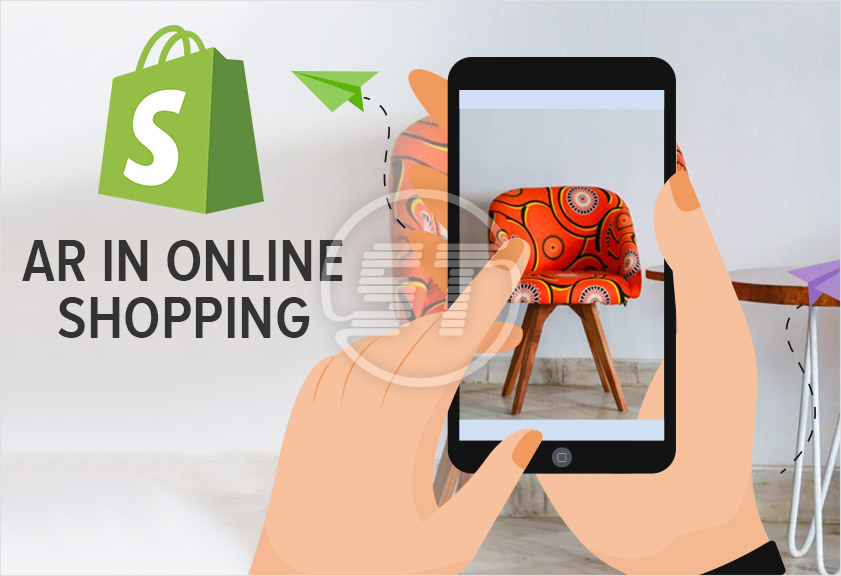 Digital transformation has been happening at a rapid pace and many disruptive technologies have been changing the shape of the businesses. One such groundbreaking technology that is creating massive buzz in the market is Augmented Reality (AR). When used in conjunction with other technologies, AR offers endless possibilities, one being a personalized shopping experience for the consumers.
For quite some time now, many eCommerce businesses have been trying to bridge the in-store and digital shopping experience for its customers. Shopify, one of the most prominent eCommerce platforms has announced to implement Augmented Reality in its shopping store. Soon, most of the businesses can display their products in a 3D view so that the customers can feel real-time shopping experience.
If you still wonder how Shopify Augmented Reality is going to change the face of eCommerce business, dive in to know more.
Real-time Interactive Experience
With Shopify AR, customers get real-time visualization of products clearing off their hesitations if any regarding the product visuals. Customers can have a visually compelling experience when it comes to product listing pages, their description; the images as the majority of the consumers make their buying decisions based on these factors. It offers great customer engagement turning every website visitor or an elusive customer into a potential customer.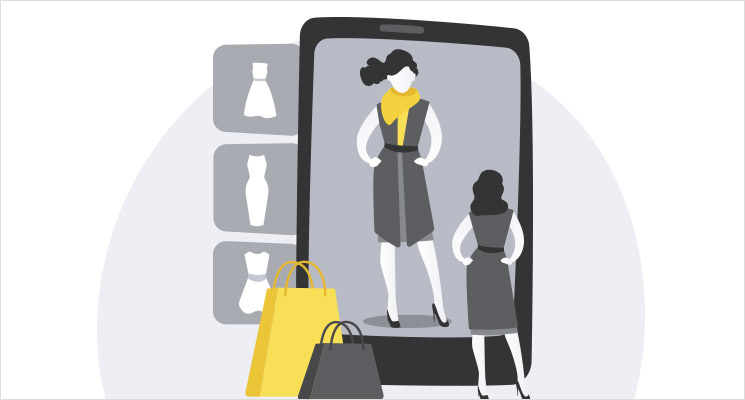 If a customer is thinking of purchasing a bag, he can view the bag from different angles and in a 3D mode. Customers get to see the bag in real, its color, size, and other details more precisely without testing their imagination. This could improve his visual perception of the bag and make an informed decision that usually goes missing with the traditional ecommerce sites.
The human brain feels the limitations of the 2D images and doesn't get any complete picture of it. 3D images and media have been making waves in other industries like entertainment providing real-time experience to the customers. Now Shopify wants to integrate Augmented reality in its ecommerce operations so that the consumers can have a sense of trust while shopping.
Widen the global reach
Shopify aims to widen its markets and reach the global audience. The prerogative of any online marketplace is to expand its markets beyond the geographical borders and make the global audience its customers. With 3D images of the products, the customers elsewhere find it easier to view the products. With Shopify AR, you are in a way breaking down the language barriers and making the ecommerce store universal. The consumer may not be well-versed with English and may not totally comprehend the product description and understand its utility. But the 3D visuals help the customer to assess the product better.
Also, augmented reality shopping is personalized and they can have a comfortable setting like home where without visiting the brick-and-mortar store, the customers can still feel the same experience. The majority of the companies are also looking for ways to scale their businesses and relying on new technologies to stay relevant and competitive. They are investing in technologies that can enhance the virtual experience.
Social Media Integration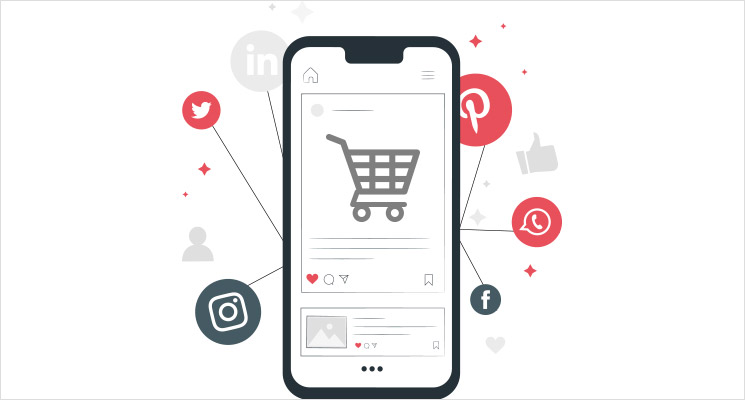 AR is getting integrated into the social networks and that is where the customers are. Shopify AR can now leverage this to reach the target audience and talk to the customers on a deeper level. With Shopify AR, the store can be at a specific location and still be able to reach the customers due to their obsession with social media channels. Their personal spaces turn into a brick-and-mortar showroom.
Return on Investment (ROI)
Investing in AR technology may seem like a high-budget development cost. But in the end, the benefits are enormous - better customer engagement, more sales, higher ROI, and it's all about innovation. Sooner or later, many companies incorporate the latest technologies for the evolution of their business. Catching up with the trends early on gives you a great competitive edge in the market.
Not another mobile app!
There are millions of apps in the market and customers' phones are fully cluttered with apps that serve different purposes. The customers now show reluctance to download another app. With Shopify AR, they don't need to feel the friction of having another mobile app and they can still sense the look and feel of the products. Apple announced rolling out 3D models that can be viewed in AR through the Safari browser on iOS 12 devices without any need for a mobile app.
Rational Consumption
Unlike in-store shopping, the customers behave more rationally and don't rush things before they buy a product. Rational consumption is the new norm. Global e-stores provide the customers' options to view and compare different products before they finalize their decision. With Shopify AR, customers get to have a life-sized virtual product model of their future purchases.
Enhanced Experience
Customers can have a frictionless and immersive shopping experience from the palm of their hands without stepping out. Shopify AR reduces customer skepticism by providing an enhanced shopping experience. This improves not just customer retention, but also attracts new ones and increases the chances of conversions. It revolutionizes the shopping experience by bringing the products live to customers.
Fully Customizable Retail Space
With Shopify AR, you are offering a step-in-shop experience to customers making it more interactive and customizable. You can create your store replica online and provide ready-to-go solutions customizing as per the personal needs of the customers.
Getting ready for the new normal
With the global pandemic engulfing the whole world, the future of ecommerce has changed forever. The post-COVID world may not be the same as before. Many businesses have shifted to digital channels making ecommerce as the new normal. Augmented Reality won't kill the thrill of real-time shopping, and hence customers would still stick to such companies who adopted AR.
Conclusion
By embracing new technologies, businesses are unlocking their potential of providing a perfect illustration of their products.Shopify AR is an exciting leap in creating the most visually appealing customer engagement and making the virtual shopping experience much more similar to the step-in-shop experience. Businesses can also reduce customer skepticism and hence adopt Shopify AR to empower their customers to make an informed decision.
With a perfect blend of expertise and experience, we render top-notch Shopify ecommerce solutions that reflect your brand and meet your business goals. We have a versatile in-house team that offers end-to-end services to help you kick-start your digital store.