Joomla 4.3.0 Is Released – A Stable & Feature-packed Version Is Available Now!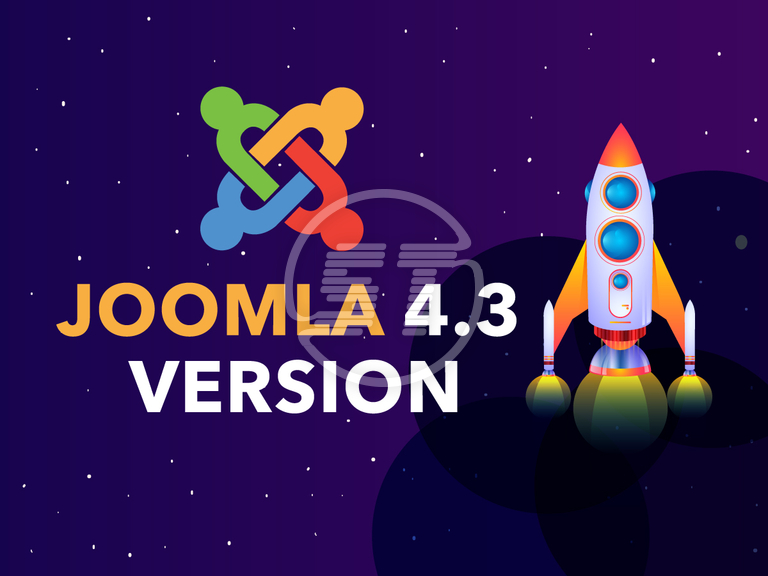 Joomla 4.3.0 is released on April 18, 2023. It is the latest stable release of Joomla and certainly a version full of new features and functionalities. Its release candidate alpha and beta versions were available for testing at different times in the past few months. And finally, this outstanding stable version is out in the market.
So, now you need to install the Joomla 4.3.0 version to begin with this amazing platform or if already using Joomla, then upgrade your website with the latest version to avail the new features.
Let's know, how can you prepare yourself to upgrade and what all new features are included in Joomla 4.3.0.
YOU MAY ALSO LIKE: Joomla Accessibility
What's New in Joomla 4.3
Technical requirements for Joomla 4.3.0
To install Joomla 4.3.0, you need to prepare your existing system with updated versions of supported software.
The minimum requirement for PHP is version 7.2.5, however, it is recommended to use PHP 8.0.
MySQL 5.6+ is required with Joomla 4.3.0.
PostgreSQL 11.0+ version is recommended. However, if using 11.0, that will also do perfectly.
For web servers, start using Apache 2.4+ or Nginx 1.18+.
Update these software requirements and install/upgrade Joomla 4.3.0.
YOU MAY ALSO LIKE: Joomla SEO Best Practices
New Features and Key Updates of Joomla 4.3.0
The new version of Joomla is all about new features and functionalities that will surely improve the platform's overall performance. Let's see what all new key updates and features are being added to Joomla 4.3.0.
The new stable version got revamped media manager in which you will find features like SVG file previews, fixed media path for Windows systems, ordering, image thumbnails, and a drag-and-drop option visible for empty folders as well.
For smart search, there is a frontend dropdown filter that will make users' searches easy and specific.
In Joomla 4.3.0, Menu items are allowed to filter by components and parent. Moreover, the tree can be rebuilt after saving a new menu item. URL-type menu items can also be selected as items in mod_menu.
Custom fields have improvements like edit layout selection for sub-forms, conditional fields, and category pre-selection is available for a new field creation. On the other hand, content has updates such as the article's browser page title parameter is precedent now over the article title.
You will find LDAP fixes and API updates for the users' section.
Workflow transitions are improved now to provide a better user experience.
Tags updates show single tab view fixes, non-existing tags are disallowed and new com_tags routers have been introduced.
API articles can be filtered by tags.
Dashboard has also been updated; now missing icons have been added to the Quickicons.
Joomla 4.3.0 will give you an improved template as well. Template diff has view improvements and creating names with min.css is now supported.
System updates include support for the NEL header added to the core httpheaders plugin, installation hints for table prefixes and mass mail validation fixes. Along with RTL, character counter enhancements, and other minor updates.
Now Joomla 4.3.0 supports Bootstrap 5.2.
PHP 8.1 code is deprecated in Joomla 4.3.0, which is now supporting PHP 8.2.
YOU MAY ALSO LIKE: Joomla 3 VS Joomla 4
Upgrade to the all-new Joomla 4.3.0
The new stable version of Joomla will enhance this CMS efficiency to the next level. Thus, upgrade your system to Joomla 4.3.0 as soon as possible to ensure a robust and performance-oriented system. Its last minor update was version 4, which was released alongside Joomla 3.10.
Though Joomla 4 and 3.10 are still alive and working fine; why you need to upgrade to version 4.3.0 because Joomla 3.10 and 4.0 will be supported by the community till August 2023, whereas Joomla 3 will only get security releases. Thus, to avoid any last-minute rush and mitigate security crises, upgrading is a wise decision.
Other crucial details
If you want to know more about Joomla 4.3.0, you can find its documentation at – https://docs.joomla.org/Help4.3:Help_screens
Also, the makers have released tutorials to help you with Joomla 4 upgrades and installations. Click on the link https://docs.joomla.org/Category:Joomla!_4.x
To see the existing documentation, developers can find the JDocs page. Also, there is this link where you can regularly check, update, and provide missing content. The link is – https://docs.joomla.org/JDOC:Joomla_4_Tutorials_Project
Wrapping up
Anyone and everyone can use Joomla for personal use (blogs) or business use (websites). Joomla community tries evolving its code base and keeping up with best practices regularly. It has a colossal community of developers who keep finding opportunities in the market and filling the gaps by enhancing the platform's UI/UX and backend in order to meet ongoing business needs.
Thus, you can rely on Joomla for your business websites. It will fulfil all your business requirements and help you scale the business to new heights. If there is any confusion on upgrading Joomla 4.3.0, approaching a Joomla web development agency will be a help.
To attain greater success, upgrading to an advanced version of technology is crucial. With Joomla 4.3's major CMS upgrade and latest features, it's a wise move. Skynet Technologies offers Joomla development services that include design, customization, upgrades, and support. Our team ensures secure, cross-platform compatible, and performance-optimized websites and applications. For more information, email us at hello@skynettechnologies.com or fill out the form below.
Related blogs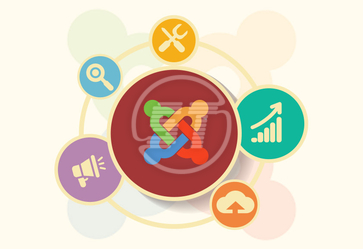 Top Joomla SEO best practices to elevate organic traffic!