Top Joomla SEO best practices to elevate organic traffic!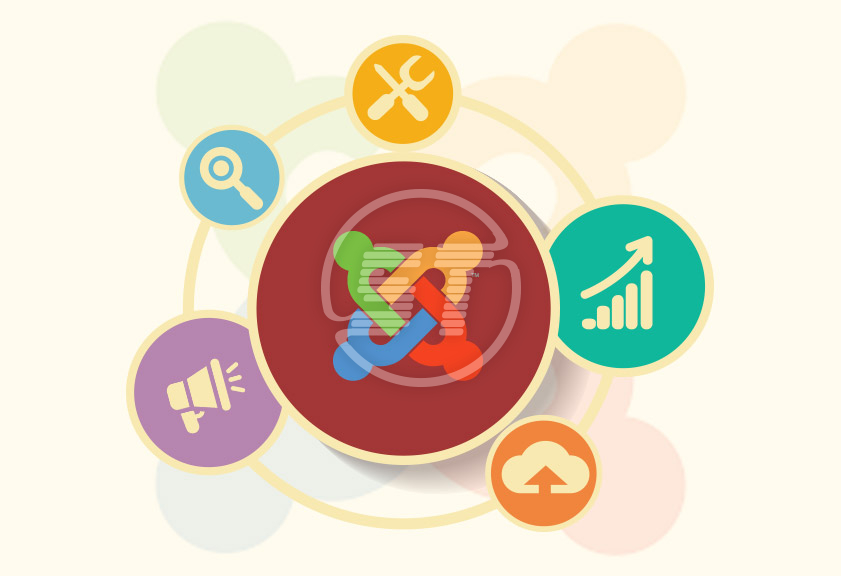 Every business needs a sturdy online presence these days. Lately, online market and ecommerce has become mandatory for even brick-and-mortar stores. Since shoppers prefer to shop online due to comfort and ample options they get in their fingertips.
But how will you reach your target audience? Amidst immense competition, your website requires to adhere with best web practices including SEO, irrespective of the platform or CMS you are using to run your website.
There is myriad efficient platform available in the market for ecommerce and simple online store development and Joomla is one such platform with ample peculiar qualities for uplifting SEO.
You must have come across Joomla while looking for effective and future-proof content management system. It is a self-hosted, open-source CMS that give you freedom to create any type of website and application. Though there are several options available, Joomla users use it for its simplicity yet result oriented performance.
Configure Joomla SEO Settings
There are a few little yet effective SEO steps that bring freshness to your Joomla website and optimize it according to the most recent SEO trends.
1. Create search engine friendly URLs
To create search engine friendly URLs, go to the admin area and then 'Global Configuration'. Click on 'Site Settings', then 'SEO Settings', and check 'Yes' button to enable SEF URL. Moreover, remove index.php at the end of the URL by changing the settings and re-write the URL.
Another way is to keep checking if URL has some default number, these numbers hamper website SEO. To remove these numbers, go to page name (for example, Content/Articles), choose 'Options' button, click on 'Integration' tab, set URL routing to 'Modern', and then set Remove IDs from URLs to 'Yes'.
YOU MAY ALSO LIKE: Joomla 3 vs Joomla 4
2. Enable Gzip Compression in Joomla
This setting ensures that your website will load faster, which is a boon when it comes to search engine optimization. GZip setting works like a zip application; it asks your server to compress the files before sending them to the receiver. The compressed or smaller files ultimately speed up the loading of website pages.
To enable this setting, you need to go to
System/ Global Configuration, find Server Tab/ Enable GZip Page Compression.
After enabling GZip Compression, you can check your Joomla website speed with any speed-checking application. The results will astonish you.
3. Some other settings
Along with the above-mentioned tips, you can pay attention to some other miscellaneous settings and fine-tune your Joomla website SEO.
Add suffix to URL – Disable this option because it will make your URL longer.
Unicode Alias – Non-Latin character in URL is an added advantage. Thus, disable this option as well.
Site name in page title – Select 'No' for this option, because if the title is too long, it cannot be displayed completely.
Keep tracking your website constantly
To ensure a healthy website, you need to keep an eye on all its facets regularly using various metrics like bounce rate, session, GA4 properties, etc.
Google Analytics and Google Search Console are the two most powerful tools a website has. If you use these two correctly, you can reduce the website's problem to the maximum extent. Because they give you the most useful insights about different facets of your website.
Google Analytics provides you each information about how the components of your website are performing. And Search Console pays attention to the website's technical problems and analyses organic traffic.
Keyword Research
Joomla SEO setting configuration and Google Analytics are done, right? Then start focusing on basic SEO strategies. Keyword research is one such strategy that is key to successful SEO.
Keyword research lets you know what points you should focus on, and which all are irrelevant to your business. If you do careful research, you will surely make the most out of all your available resources.
YOU MAY ALSO LIKE: Website SEO Audit Checklist
1. Find such topics that are most relatable to your business
Before you dive deeper into search engine optimization and start using different tools, make sure you have analysed your business and target audience properly. You must know what your target audience is talking about. What topics they are searching for, and what they don't like to see?
When you will analyse these important points and brainstorm, you will come up with the correct keywords' ideas.
2. Use as many research tools as you can
Though keyword research tools are accurate, every tool gives you different results because their search mechanism is not the same. Also, everyday search engines witness a profound number of new search queries. Thus, relying on keyword research tools (and that too on a single one) is not at all wise.
You must interact with your customers, keep reading forums and social media relevant posts, etc. to know more about new keywords. With the help of these different methods, you will have a thorough keyword list that is useful for your SEO.
Some famous and free keyword research tools are – Google Keyword Planner, Ubersuggest, Google Suggest System, etc.
A few premium and effective tools are – Ahrefs, SEMrush, and Moz.
3. Focus on Long-Tail Keywords
Long-tail keywords are closest to your customer's actions and give you more conversion. Whereas short (one or two words) queries have high search volume, but they don't give you a clear picture of the searcher's intention.
4. Research LSI Keywords as Well
Latent semantic indexing keywords or LSI keywords are related to your main term keywords. For instance, if your business is about cosmetics and your main keyword is 'cosmetics', then the LSI keywords will be 'lipstick', 'face cream', 'Maybelline', etc.
So, LSI keywords make your content specific and more comprehensive for search engines, which ultimately improves your search rankings.
Understand Search Intent
Once you are done with keyword research, find out the reason behind a query search because that reason gives you insights to improve your business strategies and boost your SEO.
The best way to know the search intent is by searching for yourself on Google and finding the top ten results for that query. This way you will find the topmost list of topics, products, or services that you need to focus on.
YOU MAY ALSO LIE: Importance of SEO Maintenance
On-page SEO
1. Page Title
The page title must have your target keywords and it should not be more than 60-70 characters. Also, titles must be catchy and relevant to attract the right audience.
Joomla has the option to change the page title. For a menu – Go to the Page Display tab in Menu Item and for an article – Go to the Options tab and change the Browser Page Title at the end.
2. Meta Description
Target keywords should be there in the meta description as well. In Joomla, you can change the meta description for your article and menu. For the menu, it can be changed under Metadata options, and for the article, the meta description field is in the Publishing Tab.
3. Image Optimization
Images are important elements of your content. They are inevitable, you must include images for better understanding and engagement of your users. But don't forget to optimize the images for SERPs.
Image alt tags are mandatory to fill, however, they should be relevant and precise. Moreover, to optimize image size, Joomla has an image resize option, which reduces the size of an image without hampering its quality.
Along with all these above-mentioned points, don't forget to check all the internal links, the website's mobile friendliness, and navigation. Joomla has responsive templates and extensions to create a mobile-friendly website.
Focus on off-page SEO as well. Community forums, social sharing, and guest blogging improve your website's performance on search engines.
Joomla SEO extensions or plugins that can be used to improve website SEO
Joomla has SEO tools that are recommended by Joomla community if you wish to boost your website SEO.
Google Structured Data – It is an SEO Joomla extension that allows you to adopt Google Structured data and Rich Results Cards even if you are not an expert of SEO. You can easily add structured data markup and boost your SEO using this extension.
EFSEO – To manage metadata conveniently, it is best choice.
Sh404sef – It is a complete SEO Joomla tool to update latest Google changes.
SEO generator – Improves metadata configuration.
RSSEO – This extension helps in improving a lot related to SEO such as it generates sitemap, monitors keywords, helps in Google Analytics integration and many other.
Along with your efforts, using any of these extensions elevate website SEO faster.
Wrapping Up
Joomla SEO requires properly planned strategies and continuous efforts. Though Joomla has extensions and in-built features to support your SEO strategies, eventually it is your team's effort that makes your site rule the SERPs. Skynet Technologies provides SEO services to boost your organic growth on search engine results. Skynet Technologies' experienced SEO team members can help you to dominate SERP with their best SEO practices. Fill out the form below to request a quote or contact us at [email protected].