Scale Your business to the next level with Laravel Ecommerce!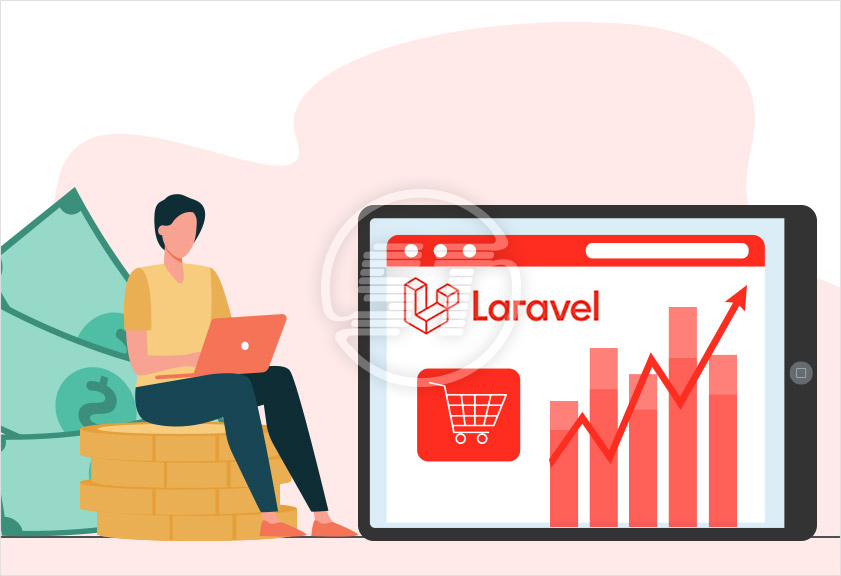 If you are an ecommerce merchant, you would know how cut-throat the competition is in this arena. This is further augmented by the pandemic where more and more customers relied on ecommerce channels for their shopping needs. To thrive and scale your business in such a fiercely competitive space, you need to build dynamic and robust ecommerce websites. One of the smartest decisions you could take at this juncture to scale your business to the next level and beat the competition black-and-blue is by choosing Laravel ecommerce.
What is Scalability in the ecommerce business?
Scalability is one of the top-most goals of any business and so in the ecommerce business. The store owners want to increase the products, suppliers, and inventory to their digital store and for the same purpose, they require scalable web applications. They also encounter an increase in the customer base at one point in their journey. Also, a fully functional and feature-rich ecommerce store would attract thousands of potential buyers at the same time. And you need to make sure that your ecommerce website is ready to handle that traffic!
Laravel ecommerce would be your springboard for expanding your business. It has advanced scalable options that help you to achieve your desired goals. You can build sustainable businesses by providing the best shopping experience to the customers which is very well taken care of by Laravel ecommerce.
Not Limited to this, Complement your Laravel ecommerce store with our digital marketing services to nurture the leads, optimize the conversion funnel, propel through your growth plateau, wow your audience, outpace your competition & achieve an incredible ROI.
Here in this article, we will have a look into how Laravel ecommerce enables the scalability of your business.
Build Small, Grow Big - Business demands grow with time, especially for ecommerce. You need to increase the capacity of your products, services, and content without affecting the performance of your store. You can increase performance of your Laravel ecommerce store with some performance optimization tips for Laravel ecommerce Store, and get ready to handle more traffic. You can partner with a Laravel design and development company and leverage the efficient Laravel ecosystem and its solutions. With Laravel, you can 'start small and scale big' later through its integration options.
Handles Concurrent Users - Your ecommerce website should keep up with the increasing demands and scalability aspects of your business. When there is a jump in the number of users, there has to be a jump in the system performance as well and the system should maintain the same response time despite having more traffic. Laravel tech stack can run the entire application to maintain the level of scalability required. It also uses multiple databases to handle several users concurrently.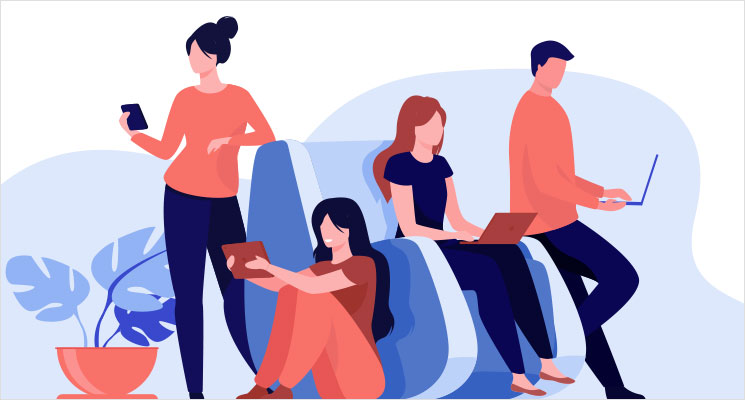 Minimal Downtime - When there is a surge of customers to your ecommerce website, there are chances of your application getting crashed. Ecommerce downtime hits your cashflows hugely. Business owners struggle to get reliable support to keep their ecommerce stores running round the clock. Laravel ecommerce framework offers extensible and customizable deployments to multiple servers to maintain your website uptime through regular health checks of e-commerce websites.
Lower Cost - Business owners looking to expand their businesses would look to save the cost and money and get the best ROI. Laravel ecommerce has many out-of-the-box features and pre-built components that enable easy deployment of your ecommerce Store. You can also have many third-party integrations and APIs for faster deployment and testing. This reduces the software development costs and also time-to-market. Laravel also supports gateways that reduce the additional development cost.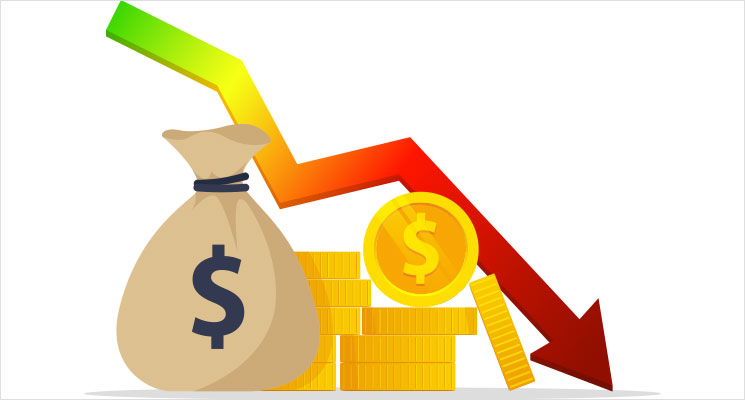 Modern Architecture - Business owners require an interactive system architecture to build a scalable ecommerce web application. With the surge in ecommerce businesses and increase in the online buyer's base, there has arisen a need for greater control over the application behavior. Laravel's MVC architecture improves the interactions between various files for a quicker response and handles all the things like analytics, exception handlers, testing helpers, among many other things.
Multi-tenant SaaS Platform - Laravel is one of the ideal SaaS ecommerce platforms that help you scale up your ecommerce business. With Laravel's multitenant SaaS module, you can start and expand your ecommerce business. There is no limit for product uploads and product categories. Your merchants can sell as many products as they want on your ecommerce store without worrying about the store's performance.
Bank on 3rd Party Integrations - Your ecommerce website should provide value-added services to the customers. Laravel banks on many third-party integrations to improve the usability of the website. Its futuristic features enable seamless integrations saving a lot of time that goes into building new ones from the ground up. You can build holistic ecommerce websites without disrupting the core functionality.
Top-notch Security - A stout Laravel framework fights off any threats that come along with scalability as it is fully loaded with the best security features. Laravel has refined its security and login features to stop any unauthorized break-in attempts. It also has extensive security features to defend against any DDoS attacks. It also performs regular database network monitoring to ensure the overall health of your ecommerce website.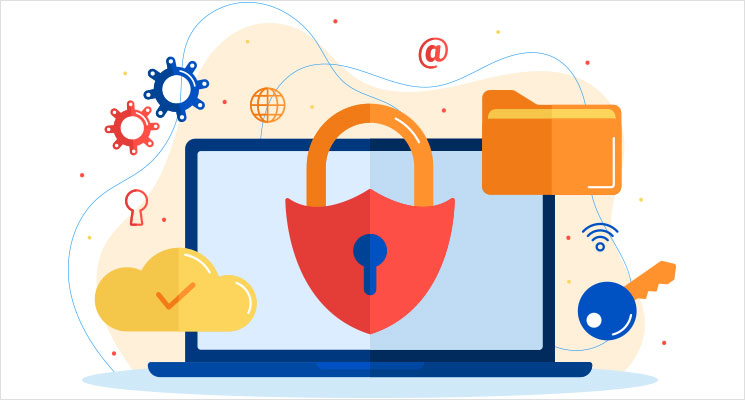 Reliable App Resources - One of the proven ways to achieve scalability for your ecommerce website is to make things asynchronous. There are multiple tasks that every application requires like creating, updating, deleting, and viewing. With Laravel resource controllers, you can achieve all these processes easily.
In-built Testing - If you want your ecommerce website to be scalable, rigorous testing is required to detect any defects on your site. As the ecommerce website becomes more complex, backtracking of the errors becomes expensive if detected in the later stages. Laravel is equipped with many helper methods to test your application and make it more agile. You can save both cost and time in the testing of your application with a single cohesive function. You can also avoid any performance bottlenecks to make sure your ecommerce website handles the load.
Conclusion
If you want to scale your ecommerce business, don't venture with a mediocre arsenal. You need a sturdy website that can handle all the challenges associated with scalability. With Laravel ecommerce packages like Aimeos, Bagisto, you can successfully venture into the competitive ecommerce market. Of course, Laravel ecommerce is not just for scalability purposes, you can also build a sustainable business with immense security. If you want to hire Laravel developers for your ecommerce, you can contact us here.
We are acknowledged as an official Bagisto solution partners. Bagisto is one of the Laravel ecommerce ecosystem to build and scale your business! Race-to-the-top with our quality end-to-end Bagisto Development services throughout your engagement with Skynet Technologies.
We are recognized as official partners of Aimeos, a Laravel ecommerce package owing to the unparalleled expertise shown in the delivery of ecommerce websites. We assist our clients in building a cost-effective, well-supported, and a full-fledge digital sales platform with Aimeos ecommerce services!
Skynet Technologies help you to add value to your Business with our Experienced Laravel ecommerce Development Services. Our Laravel experts can create Modern Laravel ecommerce and CMS solution by providing shopping carts, authorization system, template files, SEO Integration and more services. Let's connect to build on the top of Laravel stack, create your Ecommerce store within minutes and market it without any hassles.