Laravel multi-tenant ecommerce development – Everything you need to know!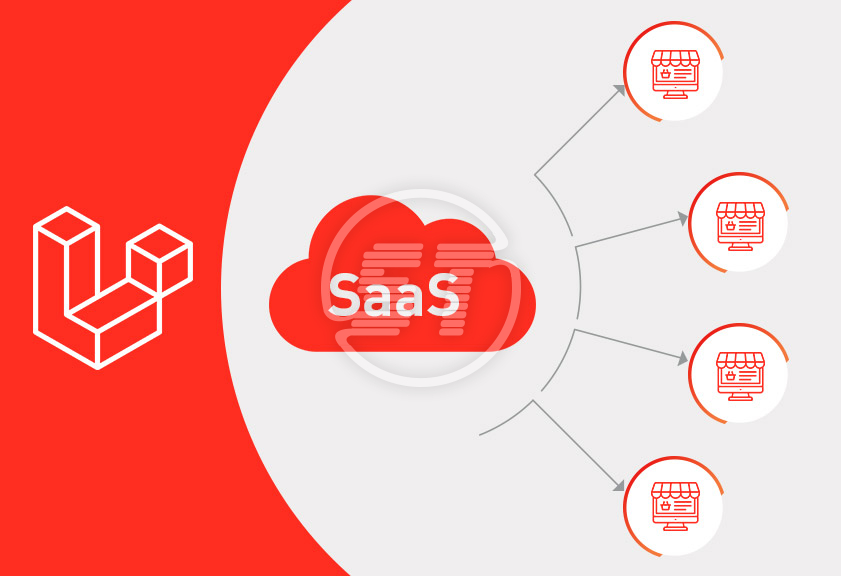 When you are thinking of constructing a SaaS solution, there are a plethora of development platforms that help build out-of-the-box solutions. These technologies or frameworks assist in creating a robust ecommerce website from scratch. But Laravel is impressively stalwart.
Laravel is an exceptional technology with numerous amazing feathers in its cap. It is delivering such an amazing multi-tenant solution with unreal benefits that you have never dreamt of.
To acquire online shopping experience and to triumph in business, Laravel multi-tenant module and Laravel ecommerce packages like Aimeos and Bagisto are the developers' choices.
It is developers' favorite because it provides freedom of development and makes the developing process faster and hassle-free. Laravel is a feature-rich PHP framework with an abundance of features to build a multi-tenant ecommerce solution.
If you are interested in Laravel multi-tenant ecommerce development, then you might be eager to know about Laravel multi-tenant module and other options.
Laravel multi-tenant SaaS module features
Laravel multi-tenant ecommerce module is helpful for merchants to create their stores and sell the products on a multi-tenant platform. The platform is easy to set up and manage. Laravel is highly customizable and gives you the liberty to customize the SaaS design as per your business model. Admins can readily check the sellers' registration and manage all the important things. There is no limit to creating stores and managing them.
Here are more features of the Laravel multi-tenant SaaS module:
Extremely scalable

The store does not have any limitations in adding products or categories. Sellers can add as many products and categories as they want. Your SaaS solution provides every seller with a scalable Laravel ecommerce store where they can sell as many products as they have.

Idiosyncratic model for business

Laravel SaaS module helps you to attract sellers to create their store on your platform with many unique features, and one of them is its peculiarity. All the features that you get and provide to sellers are unique. In this module, you have options to either charge the membership fee from sellers, or you can charge the transaction fee. It provides flexibility to sellers to choose any one option at their convenience.

Super-agent

In the Laravel multi-tenant Ecommerce store, the admin can distribute the liabilities among other users by creating super-agents. These agents can manage the tenants' store and their activities if needed.

Store management for tenants

All the tenants can assign access permission to some other user to manage their store properly. The sub-user has an admittance to check sales, products, inventory, etc. This way, tenants can run the store efficiently.

Multiple channels

Laravel multi-tenant SaaS module provides the feature of multiple channels for sellers to sell their products on numerous storefronts, and they can be managed from a single admin panel without any complexity.

Flexible shopping cart management

This is one of the profound benefits of the Laravel SaaS module. Laravel manages your store and cart like nobody else. It has all the basic functions efficiently integrated, such as payment options, pricing, multiple carts, and many other cart functionalities to improve user experience.

Sellers have their own dedicated dashboard

All the sellers get their own dashboard to manage their stores efficiently and the dashboards are stuffed with features for the ease of working.

High security in every session

Every transaction session has a complete robust security to evade any kind of unwanted issue.
Laravel multi-tenant ecommerce development accords you with many other basic and advanced features to make your store well organized. Laravel alone and its combination with Aimeos and Bagisto creates wonderful multi-tenant stores for sellers and platform owners as well.
Multi-tenant Laravel Aimeos ecommerce development
If you want extremely fast, scalable, flexible, dependable, and performance-oriented ecommerce development, then what will be better than the combination of these two technologies (Laravel and Aimeos)? Together, they will certainly bring an extraordinary solution for you.
This combination gives you a chance to add products and categories, edit SEO information, etc., with so much ease.
It is a robust, highly secured solution because it has both Laravel and Aimeos layers of security features.
A relational database like MySQL or PostgreSQL with a combination of Solr elastic search option gives you a scalable solution for unlimited number of items. This is the magic of Laravel and Aimeos collaboration.
The Laravel – Aimeos multi-tenant ecommerce stores are SEO-friendly to the core. This combination succeeds in providing you with top ranks in search engines.
The combination provides the TYPO3 feature. That is a unique feature which helps sellers to launch their stores and do the branding with image synthesis (40ms). This aids them to manage more than 10k orders daily.
A full-featured admin interface to help and manage tenants and their activities.
Along with the above-mentioned features, these features add manifold benefits to multi-tenant ecommerce development.
Laravel Bagisto multi-tenant ecommerce development
Laravel makes an invincible pair with Bagisto, just like Aimeos. Bagisto and Laravel together give never before seen multi-tenant solutions for sellers.
Highlights of Bagisto stores:
Easy set-up of a scalable and flexible store.
Multiple sellers can access the store at the same time.
Sellers can manage multiple businesses with either their own domain or custom domains.
Admin can distribute his/her responsibilities by adding super agents. These agents can manage all the stores and their requirements on behalf of admin.
A design that is built on Laravel vue.js in collaboration with fastest growing ecommerce platform Bagisto, ultimately becomes performance-driven and secure.
It has all the amazing Bagisto themes to make the store more attractive.
Automatic updates, easy customization, highly secured, and many more other features.
Although Laravel has grabbed all the attention because of its developer-friendly features and user-friendly interface, along with numerous helpful features.
Laravel Multi-Tenant SaaS POS system
Laravel multi-tenant SaaS POS module helps sellers to manage their stores more efficiently. It helps track daily sales and inventory. It helps tenants with discount management, cash, and card payment mode, multiple cart creation, real-time sync with amazing customer management.
Admin can generate barcodes for simple and configurable products.
POS adds a facility to hold the cart with the products and proceed anytime later.
It has multiple cart features.
Users can add discounts in percentage (%) or in a fixed amount.
POS users have a distinctive feature, and that is they can add custom products to the cart, which might not be available in the POS front-end but available in a physical store.
POS users can add multiple users in a single outlet.
All sellers have their POS panels.
Multiple currencies, locals, sales history, request generation for low stock products, setting minimum units of quantity for low stock products, etc., many useful features are there in the SaaS POS system.
Wrapping up
Laravel is a technology with an immensely vast features list. It is made for a new era of ecommerce development. Laravel multi-tenant ecommerce development is really creating wonders with performance-oriented stores for sellers.
It is liked by developers and sellers for its impressive and hassle-free framework. Laravel ecommerce packages like Aimeos and Bagisto deliver solutions of the next levels. These are the technologies with maximum benefits and fewer drawbacks.
For faster, reliable, and agile multi-tenant Ecommerce development, Laravel is an ideal option. Choose Laravel; choose a flawless solution!
Skynet Technologies is an international ecommerce expert partner of Aimeos!
We provide complete ultra-fast, scalable, and secure SaaS-based multi-tenant Aimeos ecommerce development which is scalable for millions of tenants and billions of items. Not limited to this, we provide fully functional Aimeos store with full featured admin interface and permission handling, API first, multi channels, multi-currency, Elasticsearch, and more.
Skynet Technologies is an official solution partner of Bagisto.
We can provide full-fledged and cost-effective SaaS-based multi-tenant Bagisto ecommerce development available with unique business model, end to end payment integration, multiple channels, multi-currency, localization, access level control, tenant's insights, automatic updates, SEO enriched shop, and more.
Whether you are a startup or have been around for a while, Laravel is one of the most reliable platforms to build a top-rated ecommerce solution. Both Bagisto and Aimeos are suitable for small, medium, and large size ecommerce store requirements with higher scalability and customizability. Whether you want Laravel multi-tenant ecommerce development, Aimeos Development, Bagisto Development, Laravel migration, maintenance, customization, or any other services, you can contact our proficient Laravel developers.
Related blogs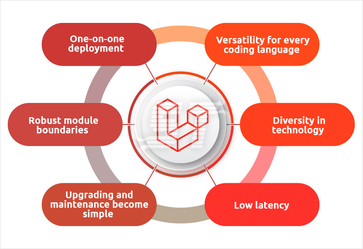 Laravel Microservices – All You Need to Know!