osCommerce to WooCommerce Migration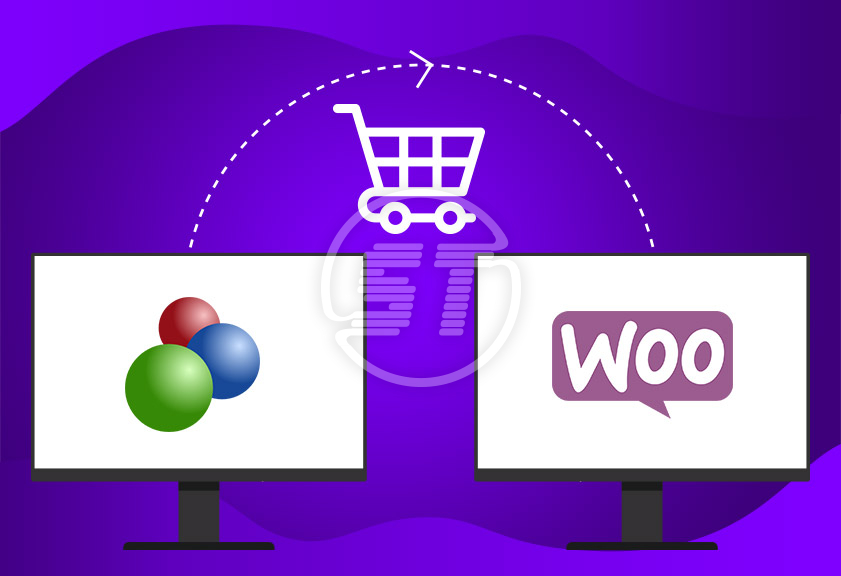 As ecommerce websites are gaining more traction, business entrepreneurs are frantically looking for the best ecommerce platforms for creating their websites. With the new technologies evolving at breakneck speeds, some are even shifting to new platforms to sustain and thrive in the competitive e-retail landscape. osCommerce is one of the first-ever open-source ecommerce platforms and remained a go-to choice for several years. However, as new platforms for creating digital stores started popping up, entrepreneurs are looking for better alternatives with more upgraded features and integrations. They are looking for platforms that serve all the needs of customers and are profitable for manufacturers.
Why osCommerce to WooCommerce Migration is require?
Undoubtedly, osCommerce is one of the best platforms launched in 2000 and garnered a great reputation for many years. It is an open-source platform that offers tremendous possibilities to start the web store with no efforts. However, as many platforms emerged, business entrepreneurs started to experience better choices and started to notice some limitations with osCommerce. It doesn't offer free plugins while there are many platforms like WooCommerce which have a few free plugins. It also doesn't come with discount coupons, wish lists features, but relies on third-party tools for utilizing these features. Also, it is not a user-friendly tool, as you need to depend on technical experts for help. Another major concern with osCommerce is that it is difficult to secure your data.
WooCommerce, a WordPress plugin is one of the fastest-growing ecommerce platforms which rose to prominence in a short span of time.
1. The primary reason for its ever-growing dominance in the market has been unlimited content management opportunities with WordPress and its powerful SEO opportunities.
2. While osCommerce is a complex program, WooCommerce on the other hand, is a user-friendly interface and fairly easy to install, build the store, choose the templates, and add products without expert help.
3. Even though it is an open-source solution, it does offer the requisite scalability and robustness standing up to the other popular competitors like Shopify, Magento, and Drupal.
4. Furthermore, you don't have to worry about your digital store security as there are various third-party security plugins that can be seamlessly integrated into the website.
5. Many WooCommerce plugins are free and even the premium plugins are reasonably priced.
6. It is relatively easy to find an expert developer to work with popular platforms like WordPress and its plugin WooCommerce. They won't be expensive too.
7. It comes with marketing tools like discount options, coupon campaigns, and layout designs.
8. The greatest catch is a wide range of eye-catching and niche-specific themes.
9. WooCommerce is ever-evolving and with frequent update releases, extensions, and add-ons, it has been the go-to choice for many business entrepreneurs.
10. WooCommerce also integrates easily with social media channels and hence you can work on the latest marketing campaigns rather than traditional ways of marketing.
E-merchants are hence moving from osCommerce to WooCommerce. Along with the power-packed benefits, it's popularity, flexibility, and scalability are driving many ecommerce store owners to it.
Now that we've established some solid reasons for the popularity of WooCommerce, here are a few insights about the migration process.
osCommerce Pre-migration Steps
Inform your customers by giving a prior notice
Schedule the migration process during the low traffic phase
Install WooCommerce
Select a theme that is bundled with extensions and structurally closer to your current store theme
Get backup of your osCommerce store
Avoid any customizations during the phase
Clear current data on WooCommerce
Complete the registration with the WooCommerce platform, use free demos, and start the migration process. Post-migration, you can create a template, make customization, and test thoroughly before it goes live. You can swiftly and easily move all your store data including products, categories, orders, custom fields, images, customers, reviews, manufacturers, etc. while making sure that there is no data duplication. Adequate attention should be given to keep the entire process secure and the osCommerce store should be available to the customers with zero downtime till the migration process is completed. In case you have any migration-related queries, you can appeal to the support team.
A successful osCommerce to WooCommerce migration entails the following checklist
No Downtime - While your migration process is in progress, your old osCommerce store should be available to your customers with no downtime.
Preserve IDs - The product IDs, customer IDs, order IDs on your osCommerce store should be preserved. This helps in unnecessary iterations of allotting new IDs in the WooCommerce store.
Data Type Migration - Select the data type that suits your needs. The 7 types of data could be products, categories, orders, customers, reviews, manufacturers, and taxes.
Migrate Recent Data - Even after completion of your migration, if your osCommerce store is still live and getting new data, you may want your WooCommerce store also to be updated with the new data so that there won't be any data loss.
Fool-proof Migration - A few disruptions like server shutdown, network breakdown, or any other cause are likely to occur that may interrupt the migration. Resume from the last point of migration without starting over again.
Data Security - The exchanged data is protected by 128-bit SSL encryption and HTTPS secure protocol. The data on your servers will be transferred from your source cart to the target cart. No third party should be involved and the data integrity should be preserved.
Server Security - All the migration jobs should be carried out on secure servers with a high-speed internet connection.
Data Access Security - Only authorized developers can access your source code, and handle custom migration requests.
SEO-intact - With the right migration tool, you can create 301 redirects, preserve the old URLs, and meta information that ensures no slump in the SEO rankings.
The osCommerce to WooCommerce migration process may seem to be a tedious job but we are specialized in handling both simple and complex migrations. Skynet Technologies is osCommerce certified partner. Skynet Technologies has dedicated osCommerce developers would be there to help you migrate seamlessly until your WooCommerce store goes live without any issues. You can be assured of a flawless migration with great ease, high speed, and utmost accuracy.