How does Pimcore Marketplace expand & customize creative solutions for business?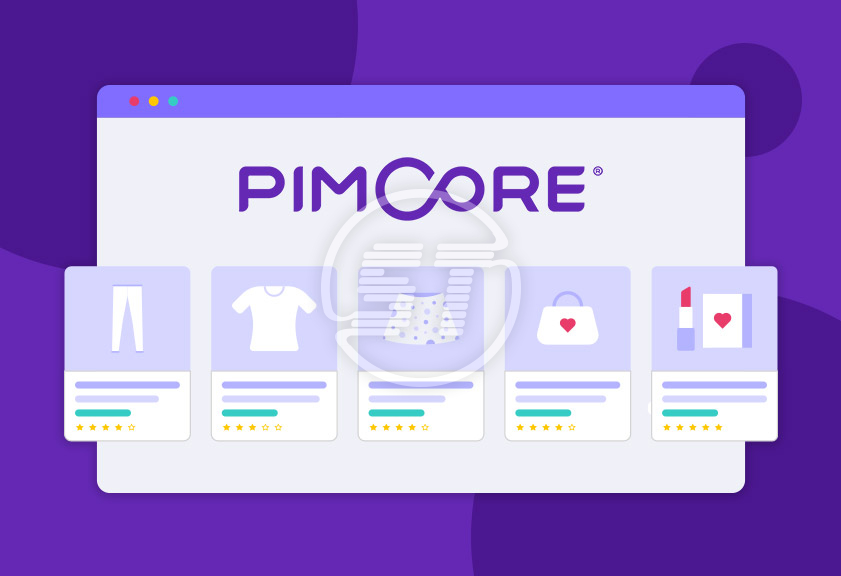 A business these days requires unique and creative solutions to reach its customers due to immense competition around. Pimcore Marketplace is one such quick fix to find such solutions for modern businesses. To improve the operational efficiency of a business, Pimcore Marketplace offers a curated collection of extensions for better, structured, and complete product information management.
Pimcore Marketplace has handpicked product extensions for businesses and enterprises that are capable enough to deliver unique business solutions. The extensions are managed by official Pimcore partners. They examine the structure and codes of the extensions to ensure the high quality of all the marketplace extensions.
The core purpose of Pimcore Marketplace is to provide new innovative solutions, new modules, and a more enthusiastic approach across the spectrum of PIM (Product Information Management), DAM (Digital Asset Management), customer experience, digital commerce, and so on.
Customers' demands are increasing; to keep them satisfied, organizations need to reinvent the new ways to design creative solutions and Pimcore Marketplace helps enterprises and organizations to discover the desired solutions.
Let's know about Pimcore Marketplace and how it is creating the change.
A brief about Pimcore Marketplace
As mentioned above, Pimcore Marketplace is managed by official Pimcore partner companies. They keep on contributing to the Pimcore Marketplace by adding extensions and enhancing their qualities. You will find an extension detail page, where you can have entire detail about an extension. Moreover, if you require support regarding any extension, you can directly contact the partner to get the solution, using the details given by partner on the extension detail page.
All Pimcore extensions (or Pimcore bundles) on Pimcore Marketplace are submitted by partners. They ought to enrich the extension with base data, descriptions, images, and links. Also, the partners claim the extension as their own. Thereby, the bundle or the extension connects with the relevant company.
How does Pimcore Marketplace help businesses?
With a pool of extensions and modules, Pimcore Marketplace helps businesses to fulfil all the needs of their customers and achieve the desired aftermath. Some of the extensions are as below:
Customer Management Framework (CMF)

Pimcore's CMF helps in adding more functionalities for customer data management, segmentation, marketing automation, and personalization. Pimcore allows you to structure all the product data and its in-built ecommerce framework supports in building ecommerce applications and handling transactional data. Like the ecommerce framework, the Customer Management Framework also helps developers to develop creative customer management solutions and it strictly follows Pimcore's core functionalities.

Datahub

It is a data delivery and consumption platform, which integrates distinct input and output channel technologies into an uncomplicated and easy-to-configure system. It defines multiple endpoints for discrete use-cases and target or source systems. It provides tools to connect Pimcore to other applications and systems, whether they are backend applications (like ERP (Enterprise Resource Planning)) or frontend applications.

Data Importer

Pimcore Data Importer is an extension that includes a comprehensive data import functionality to Pimcore Datahub. It permits you to import data from external sources and apply the data to the Pimcore platform without writing a single line of code. It can configure multiple data imports in Datahub. You can import the data from sources like remote SFTP location, remote HTTP location, and Pimcore assets. Data Importer supports file formats CSV, JSON, XLSX, and XML.

Output Data Config Toolkit

The job of this toolkit is to provide the user interface to create output format data objects based on discrete output channels. Thus, it is easy to find which attribute of a data object should get printed in which specific output channel.

Pimcore Advanced Object Search

An advanced object search bundle is used for advanced object search in the Pimcore backend. Pimcore uses Elasticsearch to perform this task. You can configure the searches with the help of query builder and save and share them with your users.

Frontend Permission Toolkit

The Frontend Permission Toolkit aids in adding some helpers to the website to define permissions for users based on Pimcore objects. Thus, you can define user permission for a complex enterprise system directly in Pimcore objects.

Data Director

This extension helps in importing data from external JSON, CSV, XML, external data sources and stores the data in raw data tables to create or update data objects, documents and assets. You can decide which data is to be extracted from external sources and define it in Pimcore backend GUI and you can assign the task to object fields of the Pimcore objects.

Workflow GUI

To configure Pimcore workflow, this plugin provides a user interface that generates a workflow graph on Pimcore element detail page.

Enterprise Metadata

Enterprise extensions are meant to increase the functionality of Pimcore Marketplace. It is available for them who opt for the enterprise edition or cloud edition of Pimcore. Enterprise Metadata transforms your Pimcore platform into the most scalable metadata management platform. It aids you to handle flexible data models for images, videos, documents and every sort of assets.

Headless Document

This plugin integrates an all-new headless document to your website, thereby you can manage your website in a headless manner without working on template files to handle unstructured data of your website. The headless document can be rendered in admin UI only, based on template configuration.

Process Manager

The Process Manager of Pimcore allows you to define and execute arbitrary processes or commands in the Pimcore backend. The execution progress of the script can be displayed in the admin interface for users to view the detailed log information. You can find the current execution state of the customer in Pimcore admin. You can also have logs for every process such as a log per download. Every session is monitored, and you receive an email if a job fails.

Export Toolkit Bundle

This toolkit provides functionality to configure exports of Pimcore objects. The architecture of this toolkit is flexible and easy to extend, thereby, it can fulfill all the data export needs.

Pimcore-Magento Connector

This extension is a part of the Pimcore-Magento connector, which allows you to integrate Pimcore to Magento store for product synchronization.
These are a few extensions of Pimcore Marketplace to help an organization to build creative solutions as per their needs. There are many more extensions Pimcore has, for example, Formbuilder, Data Director, Thumbnails, Rich Snippets, etc. The extensions and modules have impeccable and reliable performance when it comes to satisfying modern marketplace needs.
Advantages of Pimcore Marketplace
With myriad extensions, it improves time to innovation.
You can leverage the collaborative power of a sturdy community of Pimcore's partners.
More flexible and creative solutions with myriad options.
You get unique business solutions and better operational processes.
Implementation quality gets improved with Pimcore Marketplace.
You save time and money with more efficient solutions.
Pimcore Marketplace has the pulse of modern business needs!
Pimcore knows that data-powered engagement is necessary for business expansion. Product information management with accurate extensions and modules becomes a breeze and helps you create more creative customized solutions to fulfill your business needs.
It not only focuses on the accuracy and complexity of market needs but also aims at more productive use of information. Moreover, it helps you extend your limits and expand your business to every nook and corner of the world by connecting to new entrepreneurs. When a Pimcore's partner lists its extension on Pimcore Marketplace, it provides them an opportunity to connect with more people.
Pimcore Marketplace is an innovative move by Pimcore company to aid businesses leveraging useful extensions added by Pimcore partners and build more distinctive and creative solutions with comprehensive support of the Pimcore partners' community.
We are proud to be known as a Pimcore Silver Partner. We deliver full service Pimcore development including PIM, DAM, CMS, design, multi-channel e-commerce, integration, maintenance, and support to SMEs, large businesses, international organizations, and web development agencies.
Our team of certified Pimcore developers enable personalized brand experiences, real-time customer engagement, omnichannel enablement, and more to your Pimcore website or application. Get in touch with us at [email protected] or submit the following request free quote form.