Redefine your business with Drupal ecommerce development!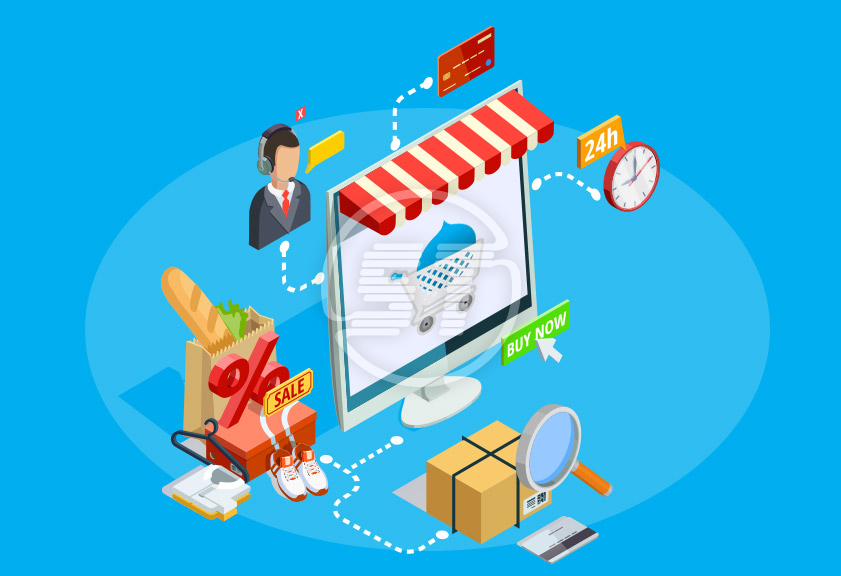 An ecommerce store must handle both content and commerce. Therefore, if you own an ecommerce store, your business needs a CMS that is capable of handling content and commerce efficiently. One such content management system is Drupal. If you wish to refine your store, then Drupal Commerce can be more than the perfect choice.
With a plethora of distinct features, Drupal has an ecommerce module that is known as Drupal Commerce, which helps an ecommerce store to deliver commendable performance. Drupal does not only make content creation easier, but it also has amazing marketing management and Drupal with headless commerce is out-of-the-world.
There are ample reasons why a substantial number of ecommerce websites are using Drupal as their content management system. For instance, Drupal is continuously screened for security vulnerabilities and gets the issues fixed quickly. Security is obviously a prime concern for an ecommerce business. There is myriad of such reasons to love Drupal; we will discuss them in this article.
Why should you select Drupal for your ecommerce business?
Drupal gives you umpteen reasons to build an ecommerce site on it. It works as a most sincere platform to handle your ecommerce store and manage the content exceptionally well.
Drupal Commerce is an array of dedicated plugins and entities that provides an exceptional commerce experience. Commerce can be customized further with different payment processors (example, Stripe, PayPal, etc.) and shipping integrations (example, FedEx, UPS, etc.). In short, Drupal Commerce builds a solution, especially for ecommerce with all the basic functions such as product details, cart, order, payment, etc.
Drupal Commerce has many modules to extend the functionality of your ecommerce store. Commerce stock and Commerce inventory modules help you make inventory management a cakewalk. Commerce shipping is a contributed module that assists you in the shipping of orders. The currency module aids with currency conversion and is also used to display the price of the product.
Drupal Commerce has dedicated themes for an ecommerce store as well that are made for your online business to attract the target audience and soar your business. A few themes are eStore, Flexi Cart, SShop, etc. Installing these themes is easy and they ensure maximum benefits for your online business.
Drupal Commerce is entirely committed to lifting your content. When it comes to content marketing, Drupal Commerce helps you to access all the SEO benefits by providing you with bang-on content marketing. To promote your products, it is mandatory to have an accurate storyline supporting that product. Drupal Commerce covers all your content needs and ensures a content-driven experience. It aids you in mobile editing, in-place authoring, easy content authoring, content revisioning, etc. It also has modules for multimedia content.
Headless commerce with Drupal

Headless Commerce (also known as decoupled commerce) provides an opportunity for your online store to have an administrative back end only that connects with more than one API of one or more discrete front ends. This method assists handling many front ends such as websites, mobile apps, marketplace, etc. from a single back end only. The data gets used across the channels seamlessly.

By using headless commerce, increase the overall productivity of your business. Although you can manage multiple channels at once efficiently and can also add many other channels (front-end) from the same back end.

Headless Drupal development makes your ecommerce business more flexible and agile. If you use Headless Commerce with Drupal, switching to a new CRM platform is a breeze. No need to worry about content and commerce, Drupal will. Headless commerce provides ample benefits to your ecommerce business including blazing fast website speed, freedom in front-end changes, and many interactive features.

Mobile ready design

Drupal has mobile-ready designs so that you can have a fully responsive website to provide a great user experience to all the users irrespective of the devices they use to access your website. Mobile-first designs get preference on SERPs, improved UX aids in good user engagement, and eventually, you witness an increase in revenue and profits.

Secured environment

We know Drupal has robust coding standards to safeguard your data. It complies with PCI standards and follows open web application security project (OWASP) standards to eliminate the risk of security vulnerabilities hence it is especially important to follow certain Drupal security best practices to safeguard your website.

Multilingual

Though we have other multilingual platforms available for an ecommerce store, Drupal offers a fantastic experience with all major languages. It has core modules that are specifically designed for language and translation support. If you get language support in your ecommerce store perfectly, then outreaching the maximum audience range is possible that triumphs your online business. Hire our Drupal developers to set up a multilingual and multi-currency store.

Personalization

Ecommerce needs a special and unique presentation to grab the attention of customers despite the huge competition. Although the opportunities with custom Drupal development are unlimited. Personalization is a key to attracting your potential customers and refining your ecommerce business. Drupal ensures outstanding personalization of your web store by tapping the distinct demographics and users.

It has modules that provide real-time personalization for the users. The modules assist the administrator to show content to anonymous users based on their browser and other conditions. And the personalized content experience for every user is seamless across the platforms and devices.
Other than these above-mentioned benefits, Drupal ecommerce gives you SEO benefits since it follows all the search engine guidelines sincerely.
Drupal ecommerce development is indeed the best choice!
Drupal ecommerce development integrates content, commerce, and community to bring an amazing experience for all the users and accords profits to all the business owners. Adding digital content like blogs, videos, etc. to your website with Drupal is easier as we discussed above. Correct use of content with commerce features provides you with increased traffic and improved sales. And community support is cherry on the cake.
With the immense flexibility of this platform, you have full control over every aspect of your ecommerce store. Drupal Commerce can withstand current and future industry pressure and will never disappoint you with its performance because it is a gen-next technology.
Being a merchant, your priority is to get the high performance of your web store to match the pace of your competitors, and having Drupal implies having more brownie points in your kitty.
Skynet Technologies has a team of professional and expert Drupal developers who are skilled in end-to-end Drupal services such as Drupal web development, enterprise Drupal development, Drupal ecommerce development, Drupal migration, Drupal maintenance and support and more to help you achieve the profits and sales you are targeting. Contact us at [email protected] or submit the following request free quote form to know more.