Hire the best remote WordPress developer in this social distancing era!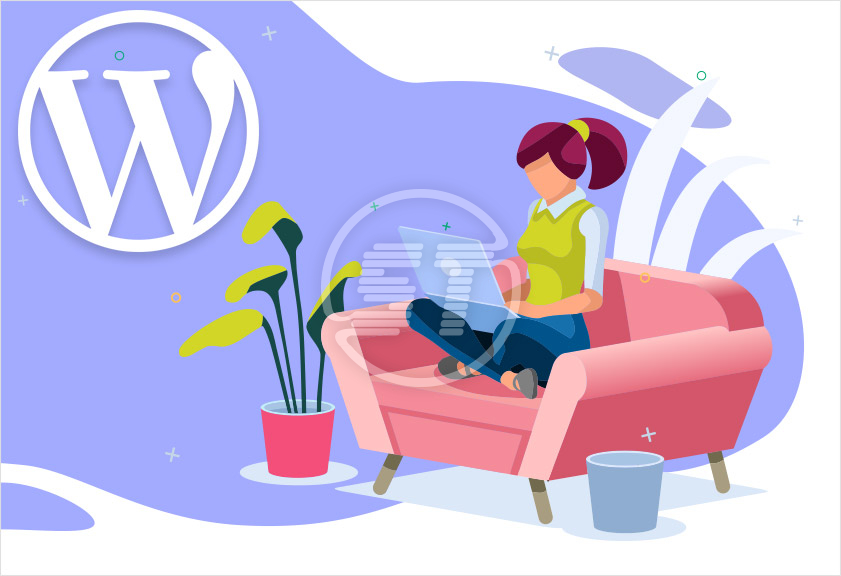 What is the first thing that comes to your mind when you hear the term 'content management systems'? WordPress! Isn't it? That's how prominent the platform is. Ever since its launch in 2003, WordPress has been consistently developing a strong user base and has come a long way in providing web development services. It is used by entrepreneurs, bloggers, ecommerce retailers, and various other brands across the globe.
Currently, WordPress enjoys more than 3/4ths of the CMS market share and powers up nearly 15% of the websites around the world. The reasons which WordPress has become a popular choice for web development are its enormous flexibility, ease of use, enhanced plugin structure, and a whopping number of more than 30k themes.
WordPress Developers - And now comes the most pressing question how to hire the best WordPress developer? You may be thinking that due to the incredible prominence of WordPress with an ocean of users, WordPress developers might be right around the corner. But, having some cheapjack for your website development results in shoddy development that jeopardizes your reputation in the market.
The problems associated with finding WordPress developers have become even more aggravated due to the novel coronavirus which has caused severe disruptions to the business operations. So, there is an additional challenge of hiring remote WordPress developers to ensure the continuity of your business in this social distancing era.
How to hire the best remote WordPress developers?
Even though WordPress CMS is widely used across the world, finding skilled and experienced WordPress developers is truly a time-intensive and daunting task. With thousands of WordPress developers, finding the right one who fits your project requirements and budget isn't as easy as it seems. You need to focus on a few things while you hire remote WordPress developers to build a professional website for your business.
1. Assess their skills and expertise - The first step before you hire a remote WordPress developer is to assess their skill set. You can conduct a test to assess their expertise in using the WordPress features. This is essential to find quality developers. Check their experience, technical expertise, and other additional skills that are required for your project. Based on the test performance, you would be able to determine their knowledge in the requisite framework and programming languages.
2. Verify the reviews and testimonials - You can look at their past work samples, the client reviews, and testimonials to measure the client satisfaction levels. It goes without saying that you need to verify from the trusted sources. You can get in contact with the previous clients to verify the quality of the WordPress developer, his turnaround time, and client satisfaction levels. You can also verify the references if any. Make sure the claims made by the developers are actually true and not any hyperbole.
3. Good team Collaboration & Communication Skills - In the process of assessment of their skills, make sure to understand how prompt they are in responding to any of your questions. You can make a preliminary assessment of their team collaboration skills based on their willingness to understand your project requirements. They should be able to let you know how their skills are in alignment with your project needs. This is extremely crucial given that they are working remotely, and you need a developer who is swift in communication and proactive to collaborate with your current teams. They need to embrace your company culture and working protocols.
4. Level of dedication - Focus on hiring dedicated and ambitious WordPress developers. Since they are remote-based programmers, they should rely on self-motivation to deliver their best work. They should be dedicated enough to manage the tasks, stick to the timelines, and be proactive to deal with the challenges that arise along the path. They should be disciplined, passionate, and dedicated to the project to deliver high-quality work.
Benefits of hiring remote WordPress developers
1. Continual Business Operations
The advantage of hiring remote programmers is that you can have the flexibility of hiring developers from a different time zone or a different country. This ensures that your business operations are always on the go and enjoy enormous continuity. Even if your current team calls it a day, there would be someone who would be working and ensure that your operations go on 24*7. Especially in the event of a pandemic outbreak, hiring remote programmers has become the norm and even businesses are adopting this to reduce any adverse impact on the business. This works as a fool-strategy for your business to ensure continuity.
2. Access to a wider pool of talents
You get access to professional and experienced developers when you go remote. This is even a cost-effective option as you can have access to cheaper developers from different countries. You can hire them at competitive prices and you don't even have to worry about the training and infrastructure challenges. Unlike the in-house team, you can hire the right persons instead of hiring and training later on. Without too many over-heads, you can enjoy access to a wider talent pool.
3. Focus on Business operations
By relieving yourself of the web development services, you can simply focus on your core business aspects. The web development services are usually associated with various challenges like easy onboarding, training, setting up the infrastructure, and other operational features. You may also have to face the headaches of managing your limited resources and still deliver the project within the stipulated time. So, instead of worrying about the suboptimal performance of the in-house team, you can sit back by hiring efficient remote WordPress programmers and focus on the core business operations.
4. Scalability and high performance
Through remote development, your chances of scalability double up. Your business may require a high level of expertise to race to the next level and in that case, relying on remote WordPress developers makes it easier. You don't have to worry about scaling your in-house team. The right developers work to their full potential, deliver enhanced performance. Working remotely gives them the flexibility to have a proper work-life balance that enables them to deliver high performance.
Conclusion
Have no doubts about hiring remote WordPress developers. They would be definitely an asset to your organization. But stay wary about picking the right person who would be the best fit and meet your requirements. Skynet Technologies has an experienced team of developers who can enrich your WordPress development services and work on a remote basis as your extended team.