SEO and PPC - How can it be an ideal blend of your successful business?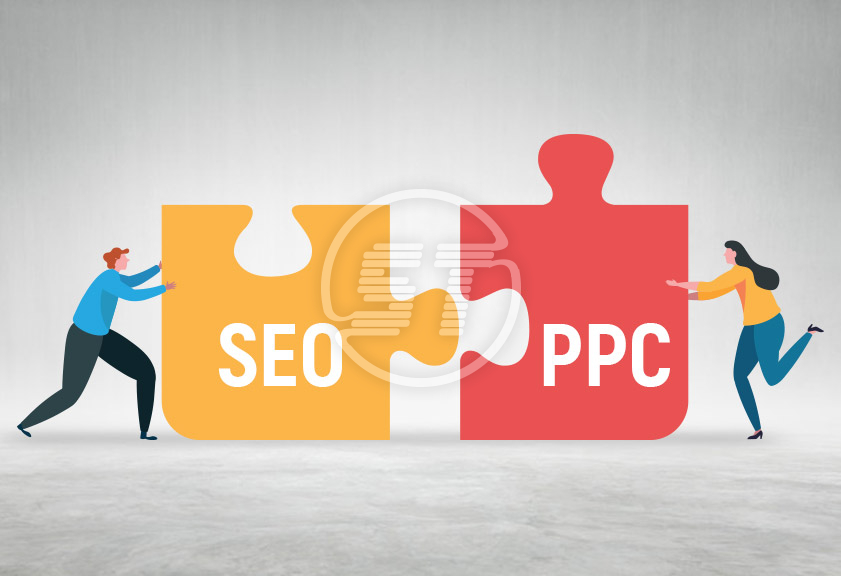 Even though Search Engine Optimization (SEO) and pay-per-click (PPC) advertising seem to be two different modalities, they are inarguably the two sides of the same coin - Search Engine Marketing. The end-goals of both strategies are the same - increase in web traffic, conversions, ROI, etc. Some businesses have smartly integrated both SEO and PPC while many businesses still focus on only one at the expense of the other creating limitations for their business and not reaching their potential ROI from their search engine marketing strategies. E-commerce businesses should stop pursuing a standalone marketing strategy and understand how these two are intrinsically connected. Both SEO and PPC make a perfect blend to maximize your digital marketing reach and achieve higher ROI.
How effective are SEO and PPC?
SEO - If you aren't in the top 5 SERP results, you're practically invisible. On the other hand, first-page ranking is a coveted place that has a higher chance of click-through rate. Hence, digital marketing consultants have been drooling over organic traffic for all businesses. Organic search fetches high-quality leads from the search engines and converts better. The results may not be immediate but they are consistent and long-lasting. The only concern is with the ever-changing search engine algorithms, one can never guarantee a berth in the top search results.
PPC - The other way to get consistent clicks and traffic to your website is a Pay-Per-Click (PPC) campaign. There is a huge benefit with paid ads as they are likely to improve the click-through rate. The Google Ads are prominently visible on the front pages of the search results and have higher chances of grabbing the user eyeballs. This ensures tremendous brand exposure. However, not all PPC campaigns are successful only those that are well-organized and optimized for conversions. Plus, paid search is like a faucet that generates traffic when you turn the tap and nothing when you turn that off.
Both SEO and PPC complement each other so well and generate impressive outcomes when they work in tandem. It's only logical to embrace both SEO and PPC campaigns to gain consistent visibility and authority among your customers. It was observed that an integrated strategy has shown 99% more clicks, 40% more leads, and 44% more conversions than a stand-alone marketing strategy. Instead of a compartmentalized approach, this multi-channel strategy integrating both SEO and PPC also reduces the customer cost per acquisition.
How SEO and PPC Integration Works?
While the benefits of SEO and PPC integration are assuring, the application process works in the following manner.
Leverage the data
a) PPC Keyword data - As Google Keyword Planner went off the table, marketers were forced to seek out other ways of keyword research data. However, PPC teams who advertise through Google have access to tons of data. They have valuable insights on which keywords convert and what the customer preferences are. This critical information can be shared with the SEO team and companies can renew their campaigns by amplifying their efforts. They can use this data to build content that the target prospects are looking for at various touchpoints in their buyer journey.
b) SEO Data - The SEO team also has some data that can reduce PPC expenditure. Those with a tight budget can coordinate with SEO teams and handover the expensive keywords to the SEO team that can work on targeting those through optimization. This can drive traffic that is lasting and longer than any PPC campaign. They can also use SEO data to identify high-performing long-tail keywords and concentrate their efforts on them. These lower the ad budget as they are more affordable than any generic keywords. SEO data also drives better geotargeting. The congruence of both the data is valuable in enhancing the overall sales potential and boosting overall traffic.
Ever-changing Search Algorithms
Google is possibly the most competitive marketplace. So, having a single strategy may not provide you that uplift to put your business on the top. An effective SEO PPC strategy is essential to cut through the noise and reach the coveted place. Besides, search engines like Google continually keep rolling out new updates to its algorithms and introduce seismic changes to both the organic and paid search processes. The best way to thrive under the new paradigm is to weather such frequent and tectonic storms by integrating both SEO and PPC. Effective communication between both of them can breakdown any barriers and power you to the top pages of search results.
Proper Keyword Targeting
When both PPC and SEO teams have access to keyword research data, they can plan around how to meet the loftier goals of search marketing. They can analyze the totality of keywords a particular business is targeting and segregate the overlapping areas where the specific keyword terms are clearly winning the race. Similarly, they can come up with the keyword list that is the most difficult for their teams, thereby creating a collaborative space to see if the other side can be of any help. Both the teams can work in concert to establish their respective arenas of keyword targeting. By analyzing the individual and combined strategies, they can determine if it is worth spending on the ads or focus on organic clicks.
Retargeting Strategy for SEO Traffic
Ranking in the first pages of SERPs is incredibly challenging! Another added woe is that 90% of the first-time visitors do not convert which is why one needs a retargeting strategy. So, once you rope in a visitor with a brilliant SEO campaign that garnered visibility, time to unleash the potential of an effective PPC strategy through a retargeting campaign that will get the visitors to perform the desired action. While SEO optimizes the product pages for better conversions, PPC has the requisite information about popular products, keywords, and demographics. This synergy creates a unique retargeting campaign that nudges the prospects throughout the sales funnel and converts them.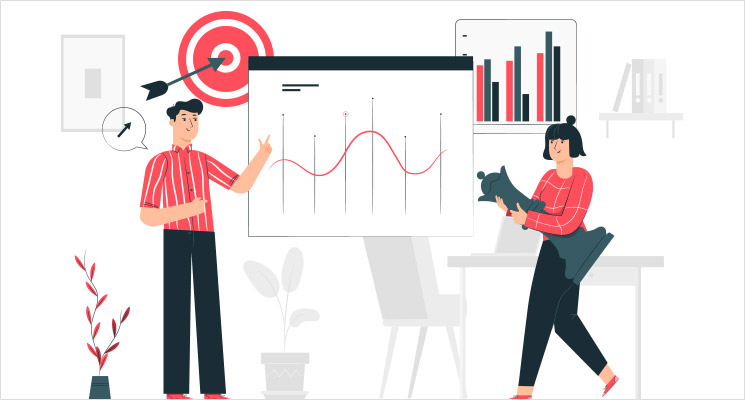 Create Ads that Match Content
PPC teams give it all for crafting brilliant ads that capture the visitor's attention and generate clicks. But what happens after the click is the crucial part. Whether the visitor converts or bounces is a million-dollar question. The post-click experience decides whether the visitor converts or his interest fizzled out. The PPC teams shouldn't dust off the responsibility of ensuring a great post-click experience as there is no point in creating a brilliant ad that didn't convert well. They need to collaborate with SEO teams to create landing pages that convert, while they can focus on creating ads that match the content. Coupling both content and ad copy will help improve your quality score and entice the visitors to convert.
Power up Content Marketing
Content is the cornerstone of SEO creating a nudge and driving the visitors along the sales funnel. While PPC primarily focuses on rapid conversions, those who rely on content for meeting their long-term goals can significantly benefit from an integrated strategy. PPC can be used by marketers to promote their content and build brand awareness by deploying ads. PPC creates ads and gives powerful data insights like popular products, demographic preferences, keywords that convert, and more. These insights fuel up SEO as one can build content that creates greater buzz and impact among the audience. PPC teams can also push the content up the search rankings by driving traffic from the social channels.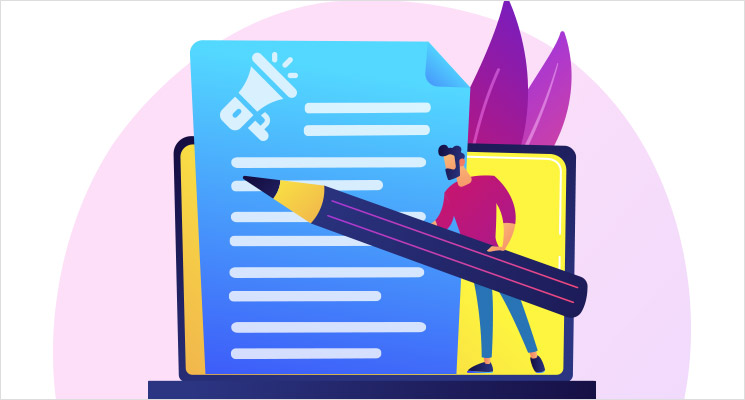 Benefits of SEO and PPC integration
Both SEO and PPC data help the teams form an informed supposition that is likely to produce better results.
Close any keyword gaps that were missed by either of the teams inadvertently.
Both SEO and PPC power up each other to understand the pulse of the target audience, thereby helping to create better marketing campaigns and better experiences.
Reaching the zenith of a giant like Google is no easy affair. But a unified approach helps one to conquer the competition.
Wrap-up
Integrated marketing is a necessity to survive in a competitive marketplace like Google. SEO and PPC integration have proved to be an excellent strategy that can amplify your digital marketing campaigns, ramp-up your premiere rankings, and boost your conversion rate. At Skynet Technologies, we offer a unified digital marketing strategy combining both SEO and PPC. We've had experience working with various enterprises streamlining their marketing efforts and help them thrive in a hyper-connected digital ecosystem.
Let's Find out and Discover More Opportunities for Your Business Website! Click the button below and we would get back to you with a brief SEO audit of your website.
When it comes to deciding between SEO and PPC choose both and combine your SEO PPC efforts to maximize your digital marketing strategy and obtain the foremost out of your online presence. Contact us today for more information. We have a bunch of creative and qualified internet marketing professionals having years of expertise and capability in developing the right strategy for SEO, SMO, SMM, SEM, PPC, Affiliate Marketing, Email Marketing, Content Marketing, Google Shopping and more to hit the millions of minds! Let us know about your requirements and we'll get back to you as soon as possible!