Shopify App Development to safeguard it & build trust!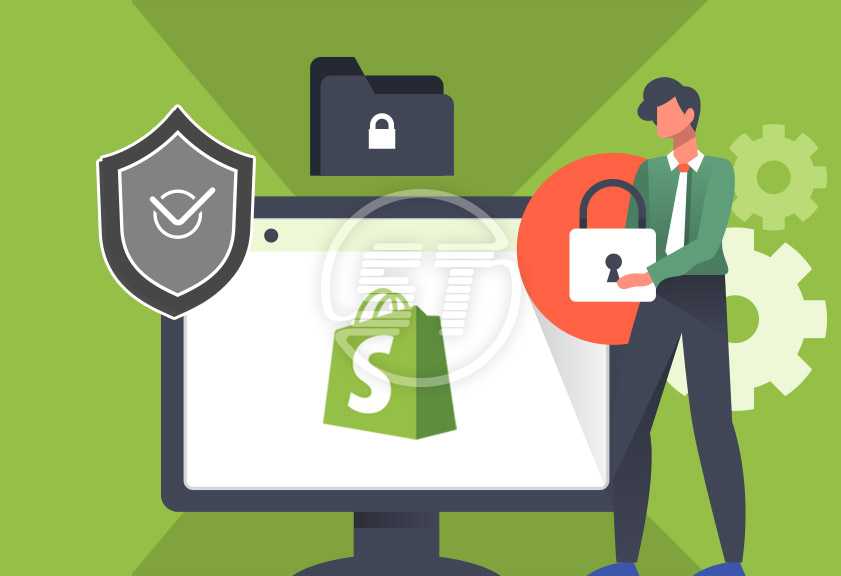 Shopify is one of the best platforms empowering many retail businesses like never before. The most remarkable aspect of it is the way it is transforming the web stores into mobile apps which help in streamlining the businesses. Shopify apps are usually fuss-free and simple to use allowing businesses to have enhanced services for their online stores. They add a host of augmented features and functionalities. There are both paid and free apps available that offer different functions for the store. There are nearly a million merchants who run their business on Shopify and the trust factor is highly important for them to continue their operations on the ecommerce platform. We need to find creative and ingenious ways to improve declining consumer trust. Organizations are also gearing up to face newer and increased challenges especially the security of apps.
Types of Apps
Shopify merchants use a variety of apps both public and private to meet the needs of their business. A public app is listed in the Shopify app store, allows you to work with several stores, and grants access to many different APIs. A private app allows you to work with only a single store and can't get listed in the App store. Access to Shopify APIs is also pretty limited and one can't have their store embedded into the Shopify Admin panel. There are over 2000 Shopify apps available but there might still be a need to develop a custom app. Shopify provides you full control and customizability for your store which pushes the developers to develop and publish new apps to the app store.
The Shopify merchants directly establish a trusted relationship with the developers who build these apps in a variety of ways to meet their goals. They get the desired apps commissioned by the developers, while, there are also public apps intended for the general audience. The safety of the public apps is usually decided based on the reviews on the Shopify app store. But there is a chance of false reviews and sullied recommendations that created a sort of cynicism and skepticism in the customers. Also, public apps that were discovered outside the app store weren't reviewed by Shopify, hence you need to be cautious. One needs to ensure the safety of the app by putting all safeguards in place for the apps.
Public Apps Safety
Current Scenario of public apps
All the public apps created post-December,2019 will be installed via Shopify App store listing and reviewed by Shopify. This essentially means that the apps built for the general audience will offer the retailers the same consistent and safe Shopify installation experience. These merchants can check the price of every app, provide their own reviews, and enjoy a safe payment experience as brokered by Shopify. A Shopify app developer can also unlist his app from the app store.
New process improvements
Some changes have been brewing around to the public apps by streamlining the app review process, increasing the review team members, and introducing new tools to improve the entire process. Developers can find new ways to identify the issues before they submit their app and get feedback early on.
Custom Apps Safety
While public apps are built for a general audience, custom apps are intended for individual merchants for their specific needs. Earlier, there were certain private apps with an API key created by a merchant and shared with the developer. These private apps do not have the same functionality as that of public apps. They are also not very visible, having their link at the bottom of the app section of the Shopify merchant admin.
Later came the custom apps that were built for a single store with the features that private apps didn't include. These custom apps are usually unpublished ones. They have all the functionality of the public apps and shared with a single merchant. Once a custom app is created, it will be visible to the merchants in the apps section of their Shopify admin. Just like private apps, custom apps do not require to go through a Shopify review as it is built on a one-on-one trusted relationship between a merchant and a developer.
It is clear that all public apps are being reviewed and removed the unsafe and unsecured ways to install the apps on merchant stores. To summarize it,
The existing unpublished apps created before December 2019 will work normally
New unpublished public apps without a review will be deprecated
Newly created public apps will be installed via a trusted Shopify App store listing and reviewed by the Shopify App store team
Private apps remain unaffected. They can be created but custom apps are more desired
Custom apps created by the developers for individual merchant stores are more secure and robust.
How are Shopify apps vulnerable?
Shopify apps ask for several permissions that range from viewing product catalogs to managing the entire store when you allow them for your store. You can either allow them to view the data or modify the data. Editing the data may expose your business to various security vulnerabilities and some could even be your worst nightmares. Intruders may find various ways to break into your business and can steal users' critical information like their passwords, credit card info, etc. They can also sniff into your sturdy security systems via DDoS attacks and may also add more bot traffic to attack your app.
How to secure Shopify apps?
When your entire business depends on your website, the safety and security of user information are the primary priority. You can't put your users' data at risk and lose your revenue. Focus on reliable methods to secure your Shopify apps and safeguard your entire business.
1. Use Secure HTTPS hosting - Use HTTPS hosting and SSL authentication for data protection. You must move all the data especially sensitive data from your site to HTTPS to prevent any data breach and safeguard it from malicious attacks. Also, go for multi-factor authentication.
2. Use Protection software - Use hacker prevention software to protect your site from malware and hackers and remove any vulnerabilities automatically.
3. Safeguard Customer data - It is recommended not to save/store the customer sensitive information. Any breach or attack on your website may put this data at risk. Follow the principle of least privilege and ask for only such information that is required.
4. Have a backup - Take a backup of your data without relying on the hosting software. You keep a backup of the data and up to date. This is beneficial even in case of a crash.
5. Setup Alerts - If there is any suspicious activity such as multiple purchases or activity from a suspicious IP address, then set some notifications to alert and warn you prior.
6. Invest in Penetration Testing - New threats are bound to arise constantly and hence regular penetration testing is required to keep your security parameters updated and check for any vulnerabilities.
7. Integrate authorized APIs - Loosely coded APIs lead to grave mistakes. So, have only a centralized API authorization for the whole system to ensure utmost security.
Wrap-up
In a world full of threats, security is a non-negotiable factor and you need to be aware of all the cybersecurity threats to counter them. Skynet Technologies has a brilliant team that keeps hustling to provide a secure app for the merchants which helps them build long-term relationships with their customers and also keeps them ahead of their competitors. We help businesses on Shopify to have access to the latest and innovative features. We focus on creative solutions to reduce the complexities and foster a safe environment for every merchant who strives to deliver the best services to the customers.
Buyers put a lot of trust in the eCommerce shops they purchase from & It's up to the business owners to maintain their trust. In a world filled with threats also as opportunities, Shopify stores can only grow to the highest if they take security seriously. Staying conscious of cybersecurity threats and being able to counter them won't only help build long-term relationships with customers but also put your business miles before your competitors. To get started, you can contact us for any range of Shopify services. Whether you want to create apps for the Shopify App Store with private app development services, or public app development services to grow your user base, Skynet technologies USA LLC will always help you to guide you!