Choose the top Shopify Development Agency for your ecommerce website!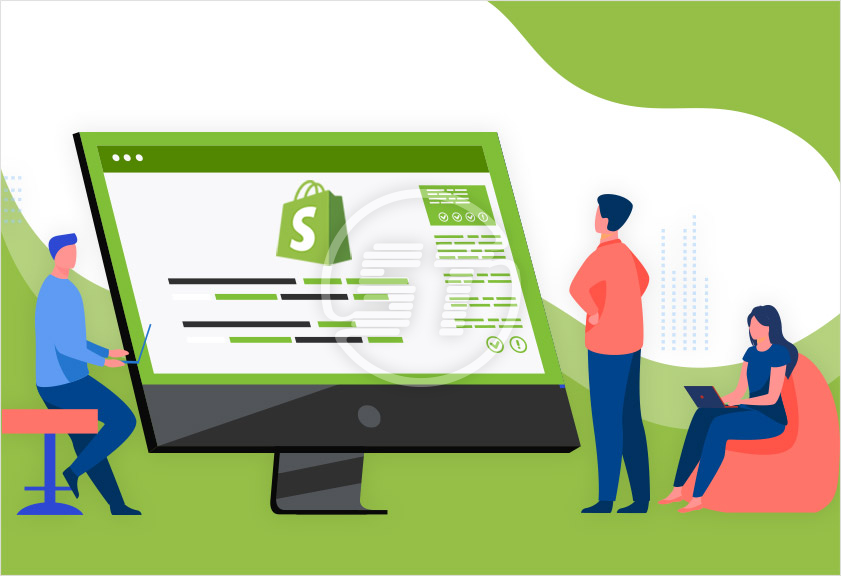 When digital shopping has become the norm, many entrepreneurs are quickly strategizing to take their businesses online. But starting an ecommerce business isn't about setting up a website. There's much more needed to analyze the market conditions, set up the product listings, marketing and sales funnel optimization, and build a solid brand positioning for your company in the market. In a highly competitive world, you need to focus not just on selling your products and services but also build a strong brand presence in the market.
Shopify is one of the best ecommerce development platforms for quickly setting up a digital store and selling your products. But as more and more agencies started to hop on the bandwagon, it gets overwhelming to identify the agency that suits you the best. Finding the right Shopify development agency for your ecommerce website is no easy task. You need to identify what you need before you go on a hunt for finding the right agency for you.
In this article, let us understand how to choose the right Shopify development agency that can help your business grow and improve your business revenue.
Need for Shopify Development Agency
Shopify is an intuitive platform that is easy to build and right from the design of their web store to enhance the customer experience by installing apps, everything can be managed in-house and hence most merchants choose it for starting their online stores. However, many merchants still reach out Shopify experts because they don't have the required expertise to build a professional Shopify ecommerce store their customers expect and they don't have the time to sit patiently and build a website while their primary focus remains focusing on the core aspects of their business.
As the business grows, the customer expectations and needs evolve and you need to cater to the evolving trends in the market. Your Shopify development agency can handle all the aspects of your Shopify store design, development, marketing, management and more. Shopify experts would have the expertise and experience to customize your store and also help you with the migration of your site from a different platform to Shopify. A Shopify expert also helps in optimizing your expenditure and also builds a high-converting sales funnel. They can also help you with professional product pages on your site to enhance the look of the product listings.
How to choose the Shopify Development Agency?
Follow the below steps to find the right Shopify development agency.
1. Know Your Requirements for Shopify store
It is essential to know what your business requirements are, your goals, and objectives before you reach out to someone. For instance, if you are a startup and your aim is to build brand awareness in the market, your primary goal should be to be visible on the Shopify store. So, you need a website that educates your audience about your products, business to achieve visibility. This could save a lot of iterations for you as you present clear-cut goals to your agency. Research on similar brands, understand what works for them, list your own needs and expectations, and finally document them to present them to the agency. This makes the Shopify development agency to gain a better understanding, and also refine them if required.
2. Do Market Research
You can browse Shopify agencies from the marketplace and find those that match your needs. Go through the profile of each Shopify development agency and the range of services provided by them. Check the cost, ratings, testimonials received by the Shopify agency to ensure authenticity. You can also check the portfolio of the Shopify store agency work to see the list of services in each category and how they fared.
3. Skilled Shopify Developers
See if the agency has skilled Shopify developers who can work independently and efficiently to complete the projects within the stipulated time. They should be ready to do a quick code review of another person's code and also provide constructive solutions. Understand how adaptable and enthusiastic a person is when learning new technologies. Are they customer-oriented who know what works best for clients? They must be aware of what fits the best for clients and come up with innovative solutions.
4. Effective Communication and Shopify Support
Communication skills are as important as technical knowledge. But, ironically, many companies fare poorly on this issue. It could even be related to different time zones, languages, cultural obstacles, etc. Pick the agency that sets up regular communication channels to collaborate with you. Most of the Shopify development agencies work in SCRUM/Agile. So, having daily stand-ups, sprints, can improve effective communication. They should quickly address the issues and handle your requests.
5. Long-term vision and Policies
Shopify development agencies that have a long-term vision and strive to deliver quality work are a rare breed. They look for win-win opportunities and pursue your goals diligently. There would be some inevitable risks involved in the process but you need an agency that is steadfast in its commitment to respect your time, privacy, and avoid any discrepancies. You can agree on a collaboration model with a common agreement so that there won't be any frequent communication gaps.
6. Shortlist the Shopify Development Agencies list
Once you have gone through the profiles, you need to shortlist them based on your budget. You can arrange a call with the shortlisted experts to understand their Shopify ecommerce expertise and experience in the niche. The agency would be willing to communicate well throughout the project and be able to clearly explain their methodologies and offer you the right solutions. You can finalize the Shopify experts based on your preliminary understanding of the agency.
7. A team of certified Shopify experts
Before you pick a Shopify development agency, understand if the agency has certified Shopify professionals who have the capability of providing all the ecommerce services a merchant need. They should have specialized skills and experience in Shopify ecommerce website design, Shopify development, branding, etc., and help the online merchants start their Shopify ecommerce stores and drive growth.
Benefits of Shopify Development Agency
Time - A Shopify expert can help you save development time. Also, they would reduce time to market time and set up your marketing activities. Having a specialist on board will also provide you with assured results.
Cost - It is cheaper to go for a Shopify development agency than doing everything in-house. With their specialized skills, you can reduce the turnaround time as well as achieve the desired results. You can optimize your expenditures to accommodate your expenditure on growth-based activities.
Quality - A certified Shopify expert can deliver quality work and assured results for your business. This would not only improve your business but also builds a strong brand positioning.
Scalability - You can rely on the Shopify agency who can help you with required support as your business grows and the store needs some changes. You can also build a custom Shopify store by making minor tweaks and changes to your store.
One needs a helping hand when figuring out how to start a Shopify ecommerce store and troubleshoot any bugs, help scale your growth. Skynet Technologies has over 21 years of experience in web development and are Shopify partners who could build Shopify ecommerce website for you customized as per your specifications. We are a full-service Shopify agency with experts in Shopify design, Shopify development, Shopify marketing, Shopify SEO, Shopify store management and support aspects. To get started, you can contact us for any range of Shopify services.