Top 15 Shopify Online Store Marketing Tips to skyrocket your Business Sales!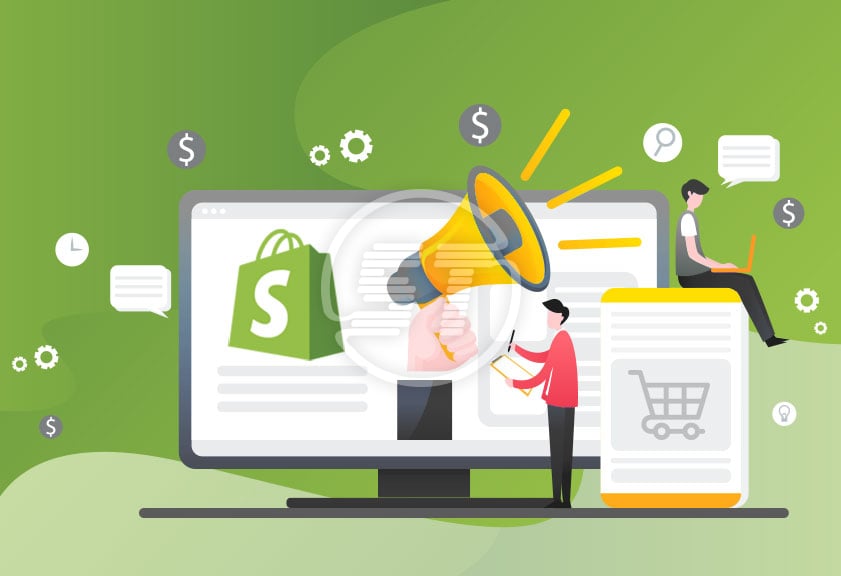 Shopify is one of the most prominent Ecommerce platforms in the market today. It helps one to build their own online ecommerce store with all the built-in apps and features. It has got a brilliant inventory system and has been powering over a million businesses. Many marketers have kick-start their online marketing with Shopify as it is easy-to-use and user-friendly. Selling products directly on your website, and across multiple marketplaces and social channels has never been easy if not for Shopify
But the ultimate goal of any digital marketing strategy is not just to improve visibility in the market but also to increase sales and business revenue. There are many tried and tested strategies and tactics businesses follow but only some are super successful. If you want to stamp your mark in the industry, you need to carve out a well-planned and systematic approach that will cover all aspects of your online marketplace.
This article is a great start for you to understand the best hands-on Shopify marketing tips and ideas to skyrocket your business sales.
Find following Shopify marketing tips:
1. Know your customer
An understanding of your customer persona is the foundation of any successful business strategy. Build a business that listens to the needs and expectations of your customers. Adding value to the customers converts even the ones on the fence into loyal patrons. Create your customer profile with their demographics (gender, age, employment, marital status), psychographics (interests, preferences, lifestyle, habits), their buying patterns, their pain points, and more to formulate an effective targeting strategy. Customer surveys and interviews are some of the ways to understand your buyer persona.
2. Craft an effective SEO strategy
Your potential customers are everywhere around looking for products that meet their requirements. Craft an effective SEO strategy that improves your immediate visibility on the search engines. Organic traffic is the most cost-effective solution that brings in highly-qualified prospects and gives you that competitive edge in the market. Finding the right and relevant keywords, optimizing the meta descriptions, page titles, URL links, filenames, creating pillar pages, and backlinks, are some of the ways to better optimize your content.
3. Plan your Social media strategy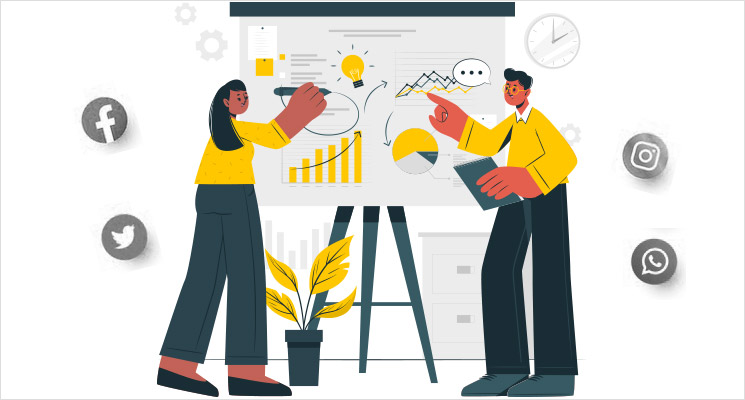 Social media platforms like Facebook, Twitter, Instagram, Pinterest, have become great platforms driving sales. Leverage the benefits and immense power of social channels which have a strong customer base and varied demographics. Chart out an effective social media strategy to widen your reach. You can pick your ad strategy depending on your goal and audience. You can even monitor and optimize the ads to change your strategy mid-way for a better conversion rate. Connect your Shopify account to your social channels and target the right customers.
4. Improve customer engagement
Customer engagement creates the best impression of your brand. Having a visually appealing content is one way to easily engage and connect with your customers. Also have a strong support team that improves the experience, engagement satisfaction, and consequently impacts your conversion rate as well. Having a live chat option on your website is the best communication and sales opportunity. If your customers are facing any issues, they would look for a live chat option for better assistance. This helps you to solve their problems easily and provide the best experience when they are on your website.
5. Feature User-Generated Content
User-generated content highly impacts the psychographics of the website visitors and evangelizes your brand in the market. Humans tend to believe in the user reviews, customer testimonials, social media posts, and more as they serve as social proof. It was found that nearly 88% of the customers, especially millennials, look for user reviews and recommendations before making any buying decisions. Creating a branded hashtag, reposting on social channels, contests and giveaways are a few ways that can create user-generated content.
6. Customer retention programs
Customer retention is as equally important as acquiring new ones. Customer reward and loyalty programs can increase the repeat customer base. Your old customers come back to you to gain the extra benefits of making a purchase. Sending them the discount code for their next purchases serves as a nudge for them to look into your products. Referrals and discounts have proven to increase the customer base which supercharges your business growth
7. Effective Email Marketing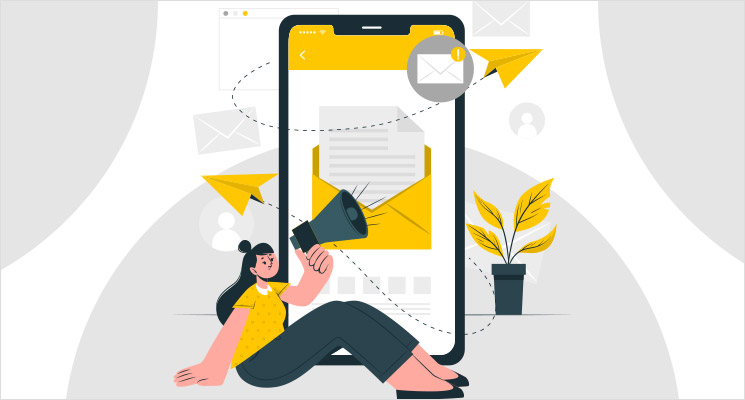 Many say email marketing is dead however, it is the contrary. It is still the most important path for reaching out to your prospects, leads, customers as it gives you a chance to pitch your strategy directly. You can reach out to a wider target market and can also segment the audience based on their previous purchasing behaviors or responses. You can also personalize your message and tailor the content as per the customers. Welcome emails, promotional emails, newsletters, thank you note, appreciation emails, and emails seeking customer feedback are some of the ways to reach out to them.
8. Emphasize your social mission
There has been a dramatic and definitive shift towards the products that state their social mission. Nearly 90% of American consumers are leaning towards products that strongly reflect their social consciousness. There are people who follow the brands that reflect sustainability, inclusiveness, animal-friendly, or other values that align with the mood of the customer. You can prepare a strong value statement, create content explaining your support for social causes your firm believes in. For instance, if you are into sustainable fashion, explain how your products are created with a minimal carbon footprint.
9. Utilize the Shopify power tools suite
With the Shopify experts tool, you can hire seasoned marketers, brilliant developers, creative designers, who can bring the expertise you need to fast pace your business growth. Right from the email marketing setup, premade templates, sales channel setup, analytics, and reports, you can find professionals who can be a great value addition to your martech ammunition. Pick the right person who can help nurture your leads, drive them to the bottom of the funnel, and explode your sales.
10. Create a content marketing strategy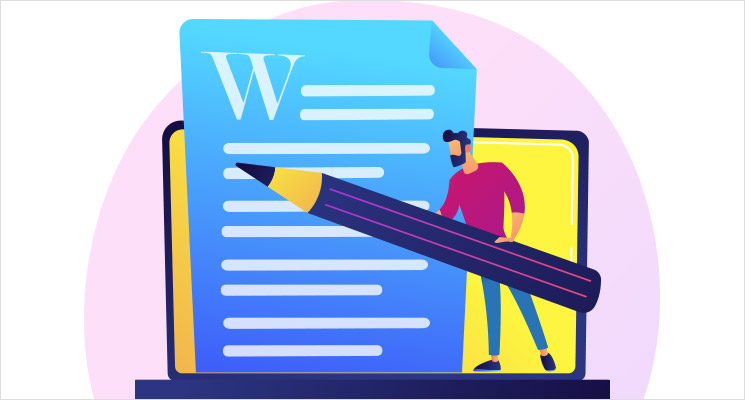 A right content strategy helps you to align your business mission with customer needs. This is used to educate and nurture your customers about your vision, brand, and is important to the conversion funnel. You can create your value proposition and also convey the unique selling proposition(USP) through your content. Through high-quality and engaging content, one can drive organic traffic to the website.
11. Easier cart checkout
The bottom-of-the-funnel experience of the customers is also important and you need to make this experience hassle-free. The best practice is to give your customers multiple payment options and shipping methods. Free shipping options drive more sales than the ones with the shipping charges. After the payment completion, your customers should be in the know about their purchases. Effective communication, tracking, and updates should be sent to the customers.
12. Personalization
Build and design the website to cater to the needs of your traffic audience. You need to understand where the visitors stand in the sales funnel and create content accordingly to engage with them. With strict compliance with the service level agreement(SLA), you can track the audience's behavior and gauge their mood. You can personalize the home page, product listing page, cart page and thank you page once you know your customer's behavior.
13. Anticipate future sales
Utilize the tools and techniques available to predict future sales. One can evaluate customer behavior, social media trends, keywords research to see what customers are looking for. Upselling and cross-selling techniques drive some extra sales without any hard selling. Also, have a wishlist feature and notify them through the email when the product is available or offered at the best price.
14. Track, track, and track
"If you can't measure, you can't improve it"
Tracking is pivotal to evaluate your performance. Without data, it is not possible to get to a concrete conclusion about sales and revenue. With Shopify, you can track and evaluate the performance metrics to gain deeper insights. Shopify dashboard is a rich source of information and provides information on which products are the most bought, which are gaining traction, which marketing channel is driving the traffic, and more.
15. Mobile optimization
Make your ecommerce websites mobile responsive. With mobile interfaces, you can transform the way your customers perceive your business. The push notifications, mobile-ready ads help you to connect organically with your customers.
Wrap-up
Now that you have all the tips and tricks to optimize the user experience and boost sales, it's time to roll up your sleeves and adapt these marketing strategies. Making your products more visible and engaging better with the customers is going to pay off in the long run.
We provide Shopify development service to fuel your business with enterprise level capabilities and keep your customer coming back! Whether you want to migrate to Shopify integrate any application, redesign your online store, require a new development and maintenance for your store, let us know about your requirements and we'll get back to you as soon as possible! Let's Connect to Build a New Growth and Create a New Future for Your Medium or Enterprise business or Retail Store with Shopify Development.
Related blogs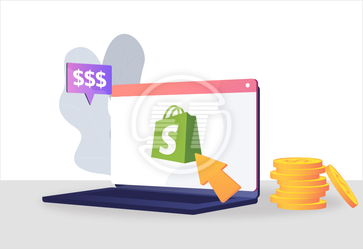 How much does a Shopify Website Design Cost?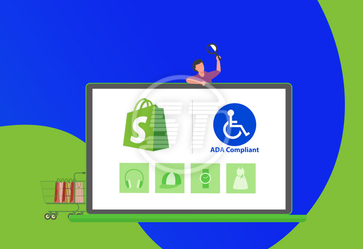 How to make your Shopify website ADA compliant?