Top 6 WooCommerce Maintenance Tips for your Online Store!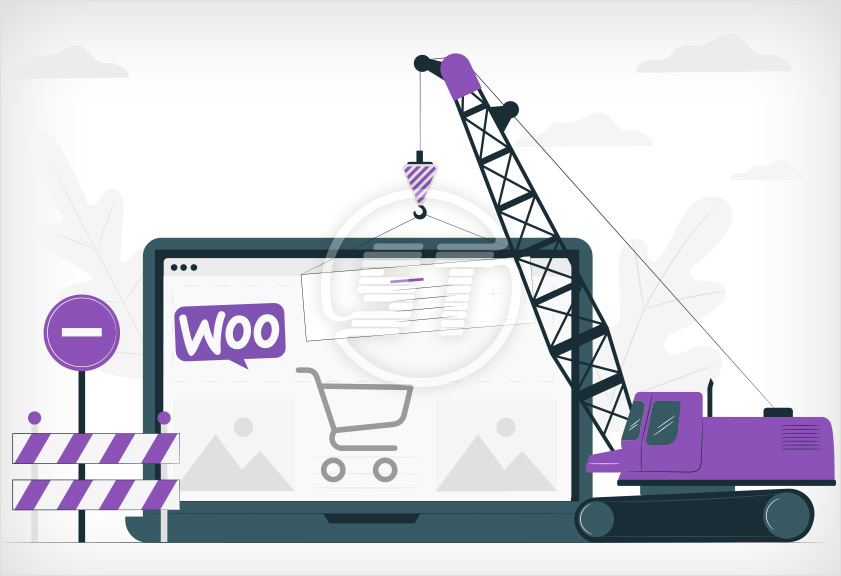 WooCommerce is growing exponentially. It is one of the most used WordPress plugins. It is a fascinating fact that 41% of all the online stores are made on this very platform. A small business with only a few products can also start with WooCommerce. With time the business can grow and can have as many as 500 products listed on its website. For this very reason, WooCommerce is popular among the masses.
With that being said, WooCommerce Maintenance and support is essential from time to time, for the efficient functioning of your website. WooCommerce requires regular updates. Ignoring them isn't a thing that you should be doing.
However, updating your website while going on WooCommerce online store maintenance can be a little tiresome. You can even hire a professional WooCommerce Maintenance service professional but still, you will need to have a fair idea about it.
To make it a stress-free task you should avoid frequently made mistakes. How? WooCommerce Maintenance tips will surely help you in doing so. So just continue reading this article.
Top 6 WooCommerce Maintenance Tips:
Here are some easy tips that you must follow for WooCommerce Online store maintenance. They ensure that your website runs smoothly so that you don't lose any customers by missing any of these WooCommerce Web Maintenance tips:
Back up your website regularly
Although backing up is not really a part of WooCommerce online store maintenance, however, it is very important and it should not be ignored. It is essential to regularly back up your website. This is an important step that many people miss. You can back up your website easily by enabling WooCommerce store maintenance mode. This is very crucial, especially for store owners. However, it is slightly difficult to update store owners because of the store information present. But you can easily back up any online store using WooCommerce Maintenance services. You should back up your website at least once every few days. You can back up the whole website automatically also.
Do not forget to upgrade
One very common mistake that people make very often is that they ignore updates. Updates make sure that you are using the latest version of the software used. Most updates are security-related. Not updating might increase the probability of hacking. For easy updating, you can put your website on WooCommerce website maintenance mode. After you've updated it perfectly you can turn off the WooCommerce web maintenance mode.
Updating online store information
Updating software is important and so is updating details about the products on your website and stock. You would lose your customers if you don't make necessary updates. How? It would be frustrating to like a product only to know that it's out of stock, right? Thus, it is essential to update your website especially if you are dealing with physical products. Updating your store information will include updating the status of inventory, prices of the products, removing products that have very low demand. You can update all this information by going to WooCommerce store maintenance mode. After you've updated every information you can again turn the WooCommerce Website Maintenance mode off. Now your website will go live with all the latest information.
Uptime
People generally don't consider it a part of WooCommerce Maintenance but they should. It is a very basic fact that people can only purchase from your website when the website is visible to them. It is no use of having a website that is not visible to the target customers. One way of making sure that your website is live is through Uptime monitoring. There are numerous plugins available for Uptime monitoring which would make your task easy.
Hire professional WooCommerce Maintenance service
WooCommerce store maintenance is not a one-time affair. You will have to regularly do WooCommerce maintenance and support. If your website is proving profitable then it is advised that you should hire some experts or professionals for maintaining your website. There are many experts who offer to deal with the server aspect and WordPress aspect too. Although it will cost you a bit, the maintenance of your website will not be overlooked. Hiring a professional will definitely prove a healthy investment.
Security Monitoring
WordPress has become a targeted place for hackers. So you have to be extra careful to prevent your website from getting hacked. WooCommerce Website Maintenance and security is a big challenge that people are facing these days. It is essential to safeguard the data present on your website. In case you have any marketing or informational site and if it gets hacked then it would become a serious problem for you. However, the data of your customers and any confidential information will remain safe. Thus, it becomes important to install 24/7 security monitoring. It will detect as well as remove any threat to your website. Thus, along with WooCommerce Maintenance and support, security is also a very crucial part that many tend to skip.
You will find WooCommerce web maintenance very easy only if you follow all the WooCommerce Maintenance tips mentioned earlier. Read them very carefully if you want to avoid any serious damage to your website.
Now, it is up to you if you want to hire a professional for WooCommerce maintenance or if you want to do it yourself. Remember that WooCommerce Online store maintenance is very important for your website to run smoothly and for a much longer time. Follow all the tips mentioned above to give your views an amazing website visiting experience. Many people tend to stop visiting a website just because of bad or outdated website experience. You surely don't want that to happen with you.
Just keep in mind the WooCommerce Maintenance tips that you have just read and be assured that your website is functioning perfectly.
We provide WooCommerce maintenance service to fuel your online Store with enterprise level capabilities and keep your customer coming back! As a WooCommerce store owner, you need to ensure that your website runs smoothly so that you don't lose any customers by missing any of these WooCommerce Web Maintenance tips. Whether you want to migrate to WooCommerce integrate any application, redesign your online store, require a new development for your store. let us know about your requirements and we'll get back to you as soon as possible!