Top Website Metrics to Boost Your Online Marketing Strategy!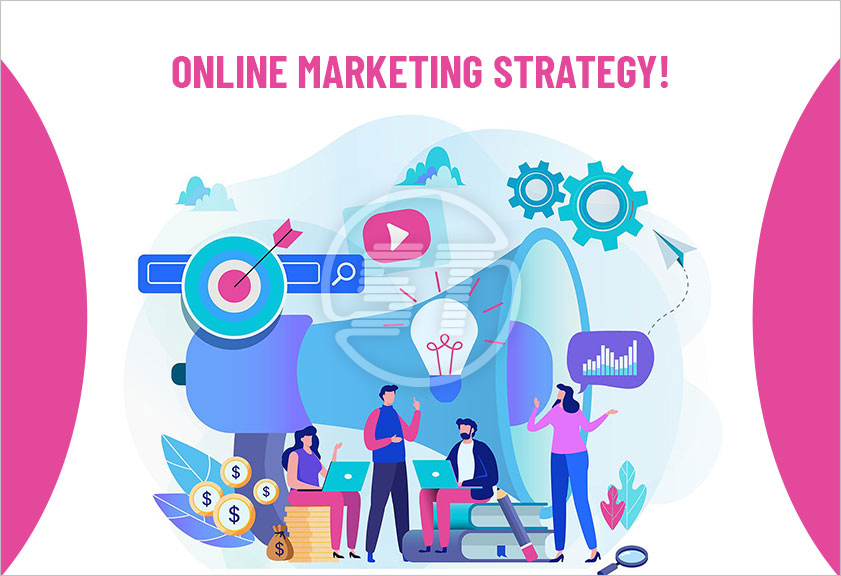 Is brand growth the only criterion to measure the success of any organization or firm. The answer is, No. In this digitalized world we require more strategies and follow-ups for success. Ask yourself, do you want more traffic to your website? How about a broader reach on social media? Or a higher mail rate? Or a higher rate of engagement with the audience? These are the analytics that is backed by data and can be tuned anytime. Further, you will learn about metrics to boost your online market strategy which will not only result in sales conversion but also brand awareness.
Your aim is branding. The criteria to take it to heights is marketing, which nowadays we call it digital marketing. Online marketing can be tracked through digital metrics.
Whenever you strategize something, always ask yourself this.
Can We Measure this?
The answer is absolute Yes. So before you begin executing, make sure you are laying down a very strong foundation. These metrics will not only satisfy you with proof but also boost you up with some success. When you will ask what is the status of success, how far I have reached, how many miles more I have to build these metrics will be there for you with solutions.
Let us now start the engine and join the compartments of metrics and reach the actual destination of success in digital marketing. The track which we will follow is online marketing.
Page Views
Mobile vs. Desktop Visitors
Page Load Timing
Traffic Acquisition
New vs. Returning Visitor
Time on Site (TOS)
Landing Pages
Exit Pages
Overall Website Traffic
Impression
Cost Per Click
Social Reach
Page Views - The online metric which helps people scan. Whether it is your blog, contact page, or any other landing page, you want to know how many people just visited your profile. The biggest stage to check the traffic on your page. The checking in and checking out the population. More traffic will excite the things whereas if only 10 visitors a month than you will definitely run down in business before the next morning. Some of the efforts which can be put on are faster load time, faster search engine optimization, bigger network.
Mobile vs. Desktop Visitors - This metric helps you to make a thorough check of whether your users are using mobile, laptop, tablets. You can even check whether your website is mobile-friendly or not. Hence, digital marketing.

Page Load Timing - It's the time which your page takes to load, in the era of bullet trains we want everything to be driven fast. The faster, the better. It is because google includes page load times and speed in their SEO ranking. Which ultimately will give you the desired result of loading time. The result will come out against the average. The faster search engine optimization, the more credibility.

Traffic Acquisition - If the path which directed your users to your website. May it be some social platform, some inferences from friends and relatives, organic search, direct clicks. This guides you to focus your energy more on what and whatnot. Suppose if your emails, newsletter is only bringing 2% of the total traffic than you need to focus more and put more energy which can drive this segment faster.
New vs. Returning Visitor - Newcomers or the already existing ones, this should be known by the handlers. The traffic will then be differentiated and will be aware of the popularity is being increased or not. If not, then the measures are required. The IP address is the key to know whether it's the existing user or a new visitor. Returning visitors means a stronger interest. The revisiting rate can also be called as bounce rate.
Time on Site (TOS) - The more soothing the better it performs its function. The same implies to online marketing. If that particular site is easy going and is providing you the desired stuff, you would prefer to stay. Whereas if the matter is inappropriate then you would like to switch. This is one of the signals which Google uses to measure how good a site is. TOS works as an indicator for many.

Landing Pages - A single click, is faster than turning around. With just a single click, we can come to know on which page people landed the most. The source being newsletter, emails, referrals, search engines.

Exit Pages - These are the pages where people leave your website, and most of them leave at which they landed. If you find that most people exist on the same page such as hitting the front page and leaving again, then makeover is needed.
Overall Website Traffic - All your digital marketing effort will drive the traffic to your website. Campaigns will help build you a good image in online marketing.
Impression - The first impression left on someone is said to be the last impression. Make sure your digital platform leaves a marking impression on your visitors. Include fewer ads.

Cost Per Click - Cost Per Click (CPC) applies to both pay-per-click marketing and a number of social media platforms that offer the clicks-to-site ad type. It is basically the amount you pay for each individual click a user performs. This relates to the overall marketing budget in the area. The lower your CPC, the farther it goes.

Social Reach: Social Media Marketing, Business Social reach and social engagement can be some more factors which help you in boosting your overall website traffic. Ultimately, you can benefit with boosting your presence on Social Media and Social Networking Websites.
Up Your Strategy
So, if you have made it this far, you are now well-equipped to measure your digital marketing campaigns by using the right data to track the success of the brand building. Firstly, the goals should be set for digital marketing campaigns, then select marketing metrics of value based on those goals. Automation is now the norm. accurate measurement can actually be a brand differentiator, a mechanism that can target us to the best share. You can't manage what you can't measure. Or, more appropriately, you can't market what you can't measure.