The Ultimate Guide to Improve User Experience on WooCommerce Marketplace!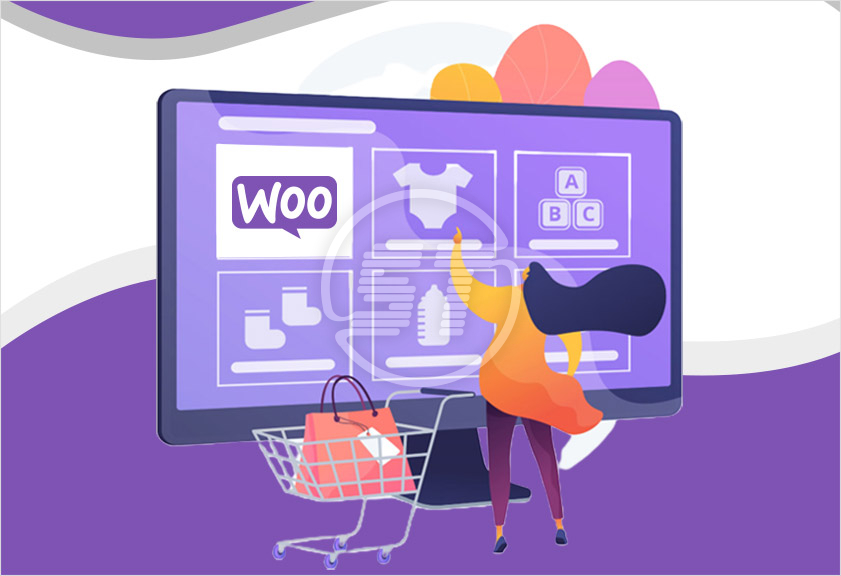 WooCommerce is the most popular open-source ecommerce plugin offered by WordPress. Whether you are a start-up or a large enterprise, you can rely on WooCommerce for kickstarting your online business. It has become one of the favorite in the ecommerce arena due to its unique features, customized themes, security features, SEO plugins, and flexibility options. It supports you very well in converting your visitors into your customers and also drives them for repeat purchases.
You just need to adopt the right approach to deliver the best user experience so that your WooCommerce website becomes your powerhouse in boosting sales and improving your business revenue.
In this guide, we cover some of the actionable tips one should follow to provide a great user experience on your WooCommerce website.
While most people think that improving their sales on their WooCommerce website entails optimizing their check out process and shopping cart pages improving the user experience is the first thing you need to pay attention to. A WooCommerce website that is easy to use, provides seamless integration, and has an intuitive user interface has higher chances of providing an ultimate user experience. Focus on creating user-friendly interfaces, clear and clutter-free layouts to display the products for your customers that drive them to make a purchase.
Tips to Increase User Experience on WooCommerce Marketplace
Offer Onboarding

First impressions last longer. So it is extremely vital for any WooCommerce merchant to focus on providing the best experience to their users when they first visit your WooCommerce store. A user visiting your store for the first time should be provided an opportunity to onboard the right way. You can offer orientation on how to go further and do not indulge in promoting your brand in the first go. Make it informative and let the user understand what he/she has to do next.

You can provide notifications or pop-ups to help the users in their orientation process. Keep it informative and instructional to help the users. These notifications should be devoid of any kind of promotional images, obtrusive, or heavy branding. Let your products speak for themselves.

Easy Navigation

After the onboarding, they start to notice and navigate through your web pages. So, place all your product navigation elements in your WooCommerce taxonomy. Don't clutter the navigation menus. Create one mega menu and keep all the navigation labels in a single line. The entire menu structure should be simple and non-redundant. If you have to create new menu options, keep them minimum and consolidate wherever possible. Make sure you don't have any dead ends on your WooCommerce site as the user needs a way out to go to whichever place is needed.

Consistent UI

Your user interface should be consistent across all the pages of your website. Make sure the design, layout, and UI on all individual pages reflect your brand. Even if you have made any changes to any page, try not to make it an entirely new UI altogether. Also, given that the majority of the users these days are on their smartphones, they may access your WooCommerce website from their mobile gadgets. So, make sure you have a responsive UI to provide a seamless shopping experience across all these devices.

Optimize the Speed

If the pages take a longer time to load, then the shoppers tend to bounce off and move to your competitors hampering the user experience. Slow page loads generally create intolerance and users do not tend to stay or come back to your site. You can optimize your media files, do code reviews, optimize your UI to maintain consistently optimal page loads. The product images or the theme elements should be optimized for higher performance.

Live Chat Option

Live chat is one of the best options one can have to help the customers reach out to you for any query. This makes them gain more trust in your brand and feels positive about your business. The overall impression would be good as they get to clear off all their doubts regarding the products, offers, orders, and more through live chat support. This way you can enhance their user experience and build a loyal customer base.

Image Optimization

Your product images and videos serve as a proxy to their physical stores' touch-and-feel experience. High-quality images give a better feel of the products. So, make sure you have top-quality images on your landing pages to send out professional vibes about your store. And these high-resolution images should be optimized to improve their load speed and create an overall positive impact on your customers.

Clutter-Free layout

Pick a clean and easy to use layout for your WooCommerce website. The layout of the home page and other individual pages should be user-friendly and appealing to the users. It has to be clean, clutter-free, and mobile responsive. The layout design seriously impacts the business through an enhanced conversion rate of nearly 200%. If your efforts to improve the user experience pays off, then your conversion rates can go as high as 400%.

Security

Your customers' data safety is of utmost priority. If the customers feel that there is a dearth of security mechanisms in your store, they are bound to have a poor user experience. This is extremely vital to the payment process. Make sure you focus on including trusted payment gateways like Stripe, PayPal, for your WooCommerce store so that the customers feel that their data is secure with you.

Customization

Personalized experience goes a long way in enhancing your user experience. You can choose a custom web design and provide a tailor-made design for the WooCommerce store. You can pick up a theme that has various layout options, block options, and other additional features that provide a customized experience to your customers. You can install additional plugins and extensions to provide enhanced functionality.

Accessibility

Although overlooked earlier, accessibility is becoming a forefront element while building a website. There are more than 25% of the population who are facing disabilities of various kinds physical and cognitive, temporary and permanent. These people with disabilities also access your website and hindrances here would deter their user experience. So, make sure your ecommerce store meets the ADA compliance rules and aligns with the Web Content Accessibility Guidelines (WCAG). Conformance to these standards takes your user access levels to a new high.
Conclusion
User experience can make or break your presence in the ecommerce market. Despite your best effort in marketing your WooCommerce store, if the customer faces friction on your website and has poor user experience, all your efforts of building a sturdy website and marketing efforts to drive traffic go in vain. So, before you focus on your market operations, make sure you have all the options to provide an optimized user experience when they visit your WooCommerce store.
Skynet Technologies deliver a unique and impeccable shopping experience to your customers with a high-quality ecommerce store built on the WooCommerce plugin. Our WooCommerce designers are prudent, intuitive, and anticipate the entire user journey, focusing on the heightened scope including the accessibility aspects. We extensively analyse both the visitor's behaviour and the core features of the system to allow the accurate rendering of all the visual and functional aspects.