Umbraco 13 LTS Version – A Futuristic Content Management System!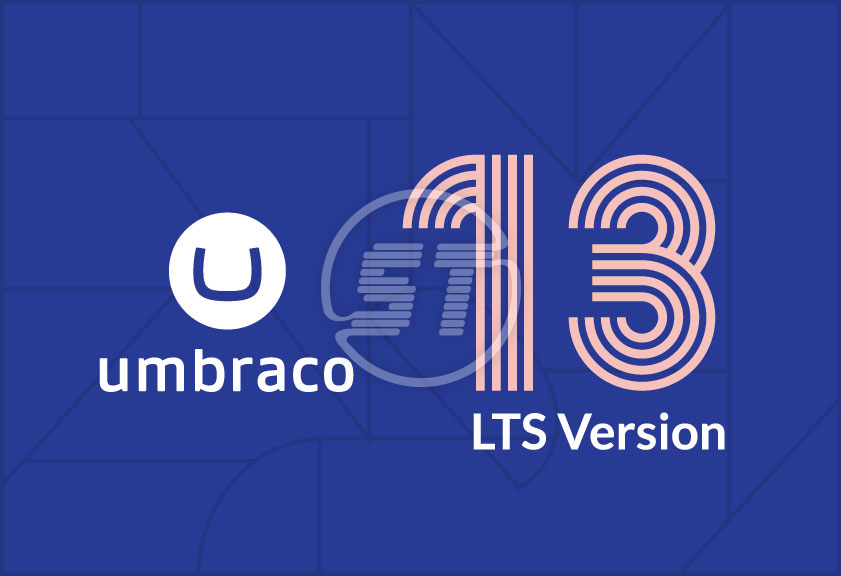 Umbraco 13 is all set to be released in December 2023. Its previous version Umbraco 12 was released on May 18th, 2023, and now this Long-Term Support (LTS) version will be available from December 14th, 2023. With some of the cutting-edge features like New Backoffice, Support for lazy loaded content, Block reuse, and Block level variations, etc., it is expected to uplift the overall CMS experience.
Let's understand how Umbraco 13 will help organizations to register significant business growth!
What are the new features in Umbraco 13?
Headless functionality with Webhooks

The key attribute of a headless system is separate front end and back end that are connected via APIs. Headless functionality enhances content reach and reduces rework.

Umbraco 12 introduced the headless feature based on Open API and now Umbraco 13 will use Webhooks to present headless capabilities.

The difference between these two is API offers two-way communication between software programs through request-response progress. Whereas Webhooks (also known as reverse APIs) start working as soon as content changes happen and push data to another system automatically to provide real-time information. This feature increases the website's efficiency by reducing reaction time and uplifting user experience since users don't need to send requests every time.

YOU MAY ALSO LIKE: Headless CMS vs Traditional CMS

Block Reuse and Block Level Variations

We've seen Block Grid Editor in Umbraco 11, which made content creation swift using pre-built blocks, formatting options, and drag-and-drop features. This feature was a huge help for content creators with a non or less technical background.

Umbraco 13 is coming along with the new feature of reusing blocks and block-level variations. The feature saves content creation time by making provisions for block reuse across various instances of the block list and block-based grids. More block variations enhance variety in content creation with more creative freedom and flexibility for developers. For example, better support for multiple languages.

Lazy loaded content cache

Umbraco 13 will give you a lazy loaded content cache facility. The feature allows content to be loaded as and when requested. It is different from the traditional method of 'cache all the things' because this method supports better memory management and benefits all websites with fewer resources. Thus, a lazy loaded content cache improves a website's performance significantly.

Long-term support and Release cadence

Each Umbraco Long-Term Support version requires the latest version of .NET; thus, Umbraco 13 needs .NET 8 (which is expected to be released in November 2023) to work perfectly. The reason behind this requirement is to support the LTS version for 24 months and provide security updates for 12 months.

So, Umbraco 13 LTS will receive support till 2025 and make your websites secure for a longer period.

One thing to note here, if a business is trying to eliminate upgrade friction, upgrading from an LTS version to another LTS makes the whole process smoother. Umbraco 10 was an LTS version; so, if your website is not yet updated, try updating it now to Umbraco 13.

New Backoffice

Backoffice is fully renovated with rewritten code using the new UI Library. The purpose of creating a new Backoffice is to give a more flexible and documented working environment to developers. In Umbraco 13, the CMS is moving away from old AngularJS to evade unofficial extension points that make it difficult to add ongoing enhancements without risking breaking changes.

Digital Experience Platform

Umbraco 13 might have good extension points as well as a new Marketplace where all its packages can be found easily. The improvement will help the CMS seek more productive integrations with renowned platforms like Microsoft Dynamics, Salesforce, etc., which will elevate the platform experience. Also, the improvements will support developers to innovate and develop more awesome designs.

Major changes in Media Delivery API

Umbraco introduced Media Delivery API in version 12.2; however, 12.2 was a minor version, so Umbraco didn't release breaking changes. Now Umbraco 13 includes several changes in Media Delivery API like new internal classes, changed return values, etc.
YOU MAY ALSO LIKE: DAM VS CMS
Wrapping up
Since Umbraco 13 is an LTS version, upgrading website will help it to remain updated and secured for a longer span. Thus, prepare current website to fulfil your business needs, keep it compliant with the latest standards, and ensure the website is relevant. Hiring a seasoned Umbraco professional will be beneficial.
As a registered Umbraco partner, Skynet Technologies offers Umbraco web development services tailored to businesses of all sizes. Our comprehensive range of services includes Umbraco web design, customized enterprise-level Umbraco solutions, Umbraco commerce solution, and more. For more information, please contact us at [email protected] or request a free quote.