Top factors to consider when hiring a web accessibility agency!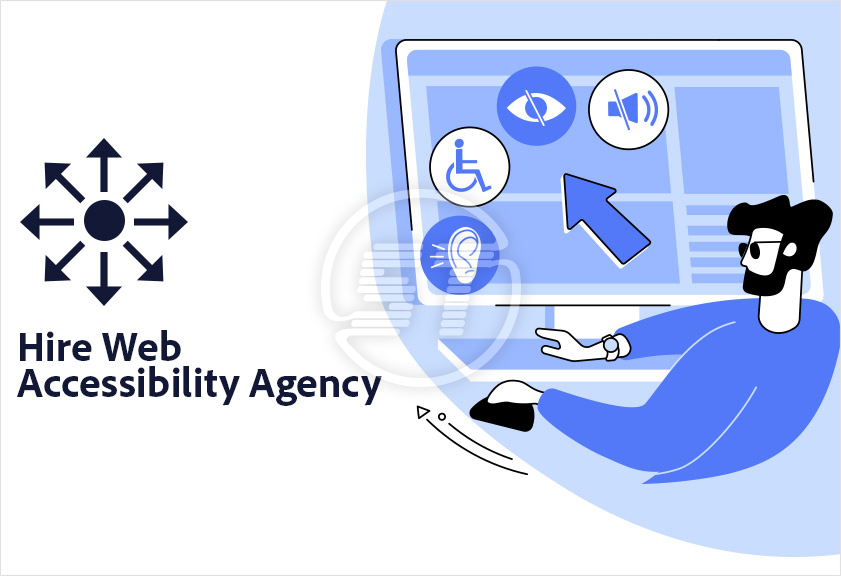 Building a website from scratch is like a Lego game. You fix the blocks and try to achieve the desired designs and to balance the design, colour, and shape of the Lego structure, you must focus like anything. Similarly, when creating a website, you must focus on ADA compliance to own an accessible website.
Website design with complying to all ADA guidelines is not everybody's cup of tea. And if it has become overwhelming for you to learn what accessibility is and then build a website following the accessibility standards. Why don't you hire an ADA web accessibility provider?
Hiring a web accessibility agency/ provider can be a huge relief. These agencies have trained teams of designers and developers who are certified professionals and know every bits-and-pieces of ADA compliant website design.
But how will you find the right ADA web accessibility provider? There are plenty of agencies that claim to be web accessibility providers. Your job is to find anyone amongst numerous. We have curated a checklist that will help you to sort the right ADA web accessibility provider.
Critical aspects to check before hiring a web accessibility provider
From the extensive list of agencies, you must select one, which one is best for your requirements. Here are the points you must check to hire a web accessibility agency.
ADA compliance credentials and expertise

When hiring an agency, you should check their knowledge of web accessibility guidelines. UX, SEO, appropriate code, assistive technology, and WCAG & ADA guidelines' knowledge is necessary to have. The team should be certified under CPACC, CPABE, and WAS. These are the levels of IAAP (International Association of Accessibility Professionals) certifications. The idea behind these certifications is to increase the efficiency of the developers so that they can provide quality and consistent work.

You can check their portfolio to know about their work quality and accessibility approach.

Work process

Each agency has its unique way to work on a project. The process can affect the result as well. Check what type of ADA WCAG testing process they follow. Do they apply manual testing or automated testing? The efficiency rate of both testing methods is different, and it impacts the accuracy of a website's accessibility. Moreover, the communication and project process should be transparent from the agency. Sometimes, few agencies might not have checked mobile device experience. This also leaves your company at risk for lawsuit. The UX testing blends with manual user testing of website is mandatory to ensure that websites offer equitable use for all users.

Post Web Accessibility packages

There are chances, you may need some other advancement in your website once it is live, based on users' engagement. Therefore, ask the agency if they have post-development accessibility packages and support packages to help you out (we will discuss the packages later in this article).

Moreover, the agency must provide training to your staff about the website's functionalities, and they should be always a call away if any help is needed. Web accessibility is an ongoing process, and the agency's support will be required in the future as well.
Questions to ask before selecting web accessibility agency
Creating an accessible website is crucial and finding an ADA web accessibility provider is a daunting task. Above are a few pointers that can help you to sort out the right agencies. Additionally, you can ask some questions to make sure that you have approached the correct web accessibility provider.
Why is accessibility important?
What factors make a non-compliant website?
What is the best practice to evade a lawsuit?
What all areas of accessibility get covered by you and do you provide accessibility services for mobile phones, other digital gadgets, and emails?
Can you share some previous accessible projects' names?
What training do you provide to your developers to stay updated with ADA guidelines?
And many more.
Also, asking about the lawsuit will give a check on their legal knowledge as well. It is good to discover what services they offer in accessibility packages to avoid any future confusion. The more you talk, the more you get to know the agency and its work.
Types of web accessibility providers and the packages they offer
Broadly, there are three types of web accessibility providers: Managed service providers (MSPs), web developers, and certified web accessibility professionals. MSPs offer ongoing web accessibility services, thus, they can be a good option for your accessible website development and maintenance.
A web developer may be skilled in coding but not necessarily in WCAG and ADA standards. But if you are planning to associate with a web development firm, it will be a right choice. Because besides having seasoned developers, they will have accessibility experts who will work with developers as a team to build your accessible website. And if thinking about hiring certified web accessibility professionals, so they can be a right pick.
These accessibility providers offer different accessibility packages. It can be stand-alone packages or a part of web development. When you unearth the packages, remember to check a few basic points that should be in every web accessibility package.
Keyboard navigation: ADA standards focus on keyboard navigation because many users explore your website using the keyboard only. Therefore, ensure the accessibility package has this facet of accessibility included.

Colour contrast: Keep in mind such users who have color blindness and ask your accessibility provider to balance the color contrast of the website.

Accessibility Rich Internet Applications (ARIA) attributes: ARIA attributes are special codes added to HTML that assist screen readers to peruse the digital content accessibility efficiently. The accessibility provider must include this service in the accessibility package.

Alt tags: Alt tags are necessary to include with visual elements on the website. They help screen readers to understand the image and video.

Label tags for forms: Label tags provide information about each form field and help assistive devices to understand the forms. It should be in the accessibility package.

CAPTCHA code modification: CAPTCHA is placed on the website to verify the user is human and not a bot. But visually impaired users cannot use it the way it is. So, accessibility providers modify the codes for its easy accessibility.

Skip the content feature: Some users navigate through the keyboard and assistive devices, and they directly wish to jump to the section useful for them. Skip the content feature helps to make your website more user-friendly and easier to navigate.

Font readability: The fonts used on the website must be readable for everyone.
Make sure to choose a package from the accessibility provider, which has all the above basic services included.
Wrapping up
When thinking of hiring an ADA web accessibility agency, take care of the above points. Pick the right accessibility provider who can provide you with a website, which is accessible to everyone.
"For people without disabilities, technology makes things easier. But for people with disabilities, technology makes things possible."
As a prominent web accessibility agency, we provide complete web accessibility services including audit, strategy, design, and development services which compliance with accessibility regulations such as ADA, WCAG 2.0, 2.1, 2.2 and Section 508 within your budget. We also stay on top of the latest accessibility standards and quickly get ourselves updated to assist you better and make your websites accessible for more people. Get in touch with us at hello@skynettechnologies.com or submit the following request free quote form to know more.
Related blogs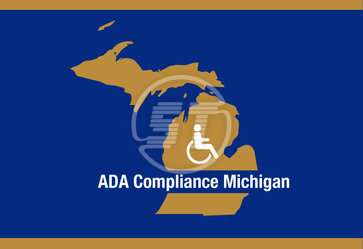 September 30, 2023
How can you ensure your website meets ADA compliance in Michigan?