The most common website ADA compliance mistakes to avoid!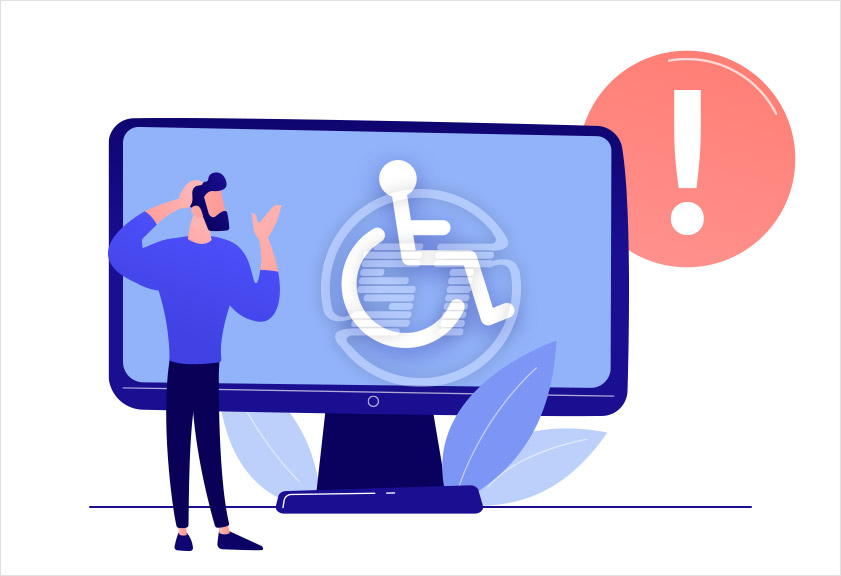 Enough has been said about the Americans with Disabilities Act (ADA) but still, lawsuits have been filed against the websites for not complying with these guidelines. This indicates either an unawareness about the lawsuits or ignorance of the guidelines from the developers' end. Otherwise, who will do it intentionally and get trapped by the laws?
It has been three decades since ADA guidelines are in existence. Initially, websites were struggling to comply with suggested guidelines. But now after these many years, the dense web has clarity on ADA guidelines. Thus, it is not expected to make small mistakes that restrict your website to become 100% ADA compliant. Website ADA compliance is a complicated subject.
There are a few common and minor mistakes that happen while designing an ADA compliant website. Let's discover what are those mistakes and how to rectify them.
Mistakes that you must avoid during ADA compliant website design
Images do not have alt text

Alt text with images provides information about the image to those users who are not able to see the image in the same way as any normal person can see. They use assistive devices to perceive the content and experience it. But at times, when developers forget to add alt text to images, it becomes a hindrance to website ADA compliance.

Ensure every image on your website has clear and precise alt text that gives thorough information about the image. Moreover, the character count should be no more than 125 characters. So that screen readers can read it correctly. If the images are intended for a decorative purpose, then alt text is not required.

To form an alt text, write a precise description and add context based on the topic, then only it will serve the purpose.

Wrong color contrast

Many users wish to explore your content but there are a few who cannot access it due to poor color contrast. People with visual impairment, color blindness, etc. face difficulty while visiting a website that has an improper color contrast between background and texts. According to WCAG 2.1 standards (which are based on ADA laws), the contrast must be 4.5:1 for normal-sized text and 3:1 for large-sized text. The website logo is exempted from the ADA color contrast rule.

Make sure to use the correct color contrast to avoid compliance lawsuits.

Keyboard inaccessibility

There are users who navigate through your content using the keyboard only. If keyboard accessibility is a barrier that is preventing these users from exploring your website, then it is a factor of concern.

Do not disable keyboard focus; it indicates the position of a particular user on the page. Keyboard navigation must follow a logical order to comply with the ADA guidelines.

Missing meaningful anchor text

Users with screen readers, scan all the links in the content and then explore the useful content. Hence, link text must be meaningful and descriptive to help such users in perusing the content. If possible, include links with detailed information or elaboration related to the page which proves to be useful for them. Allow speech recognition users to click the links with voice commands.

Misemployed WAI-ARIA attributes

WAI-ARIA provides a semantic definition of certain on-page elements. Correct use of ARIA (Accessibility Rich Internet Applications) specifications can make the content more useful for users with some sort of disability. However, developers should only use WAI-ARIA attributes if they are sure about their usage. Otherwise, define your content with semantic HTML elements. Improper use of WAI-ARIA attributes can cause inaccessibility of the website content. If you are using these attributes, ensure to double-check them to avoid accessibility barriers.

Missing video transcripts

Videos are engaging content for everyone. But what if you miss adding transcripts with videos? Users who experience videos through assistive devices will not be able to explore them. People with hearing issues or visual problems can peruse your entire website including videos if you will provide captions or transcripts with the videos.

Include every minute detail of the video, even if it has some special sound effect, add it in the captions. Videos must have auto caption off and adjustment options like size, color, font of the texts, etc. And do not use auto-play, it will also be a hindrance to accessibility.

Unstructured heading tags

To provide a logical structure to your content, heading and subheadings are a help. They must be included on the page in the correct order (H1, H2, H3, and so on). These heading and subheadings give an idea about the content on the page; thus, they should be relevant as well. Ignoring headings make the content inaccessible for assistive technologies and hence for many users who rely on them.

Inaccessible forms

If a website has forms for filling in information or subscribing to some services, they must be accessible. To adhere to ADA compliance, forms ought to have a label, error messages, placeholder, and clear instructions for their accessibility.
Additionally, above all mistakes can be discovered in the testing phase. So, test the website ADA and WCAG accessibility with manual and automated tools and ensure to remove all the errors.
The idea behind ADA compliance and why you should adhere to it?
The key reason ADA came into existence is to make the website and its content easily available for people with disabilities. There are many adults and children across the globe who are suffering from low vision/ visual impairment, color blindness, hearing loss, cognitive issues, or some sort of temporary disability; they wish to access some content on the web, but its inaccessibility leaves them deprived of the specific information. World Wide Web Consortium (W3C) felt the need for accessible content and defined the set of guidelines that are mandatory to comply with.
Basically, there are three WCAG compliance levels:
A – Some basic bare minimum accessibility requirements.
AA – It has some evolved standards based on ADA laws.
AAA – This asks you to build a completely accessible website from the scratch with many advanced guidelines.
A website ought to have at least AA or ADA compliance to become an accessible website. Digital accessibility improves the user experience of your website, helps your website stand in higher positions in search engines, vanishes the chances of litigation, and increases your interaction with your users.
An inclusive and accessible website is all you need!
Assume users' disability as a unique attribute that has given you a chance to improve your website's UX. As soon as you introduce accessibility to your website, it starts enhancing your user base and increasing the business profits. Audit the website regularly and do remove accessibility barriers.
A good design is not which is complicated but presenting complicated information in a simple form is what a website ADA compliance is. Thus, try to avoid the above-mentioned mistakes and provide complete digital access to everyone.
Are your business website and other digital assets ADA compliant? Or are you looking for guidance on ADA web accessibility standards? All these that you are in search of are available here at Skynet Technologies. As a prominent ADA website accessibility service provider, Skynet Technologies will guide you and help you make your business website and your any other digital assets ADA compliant. Get in touch with us at hello@skynettechnologies.com or submit the following request free quote form to know more.
Related blogs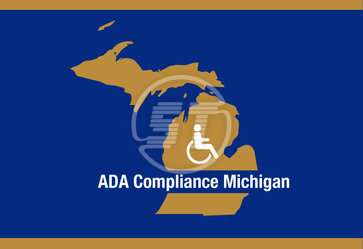 September 30, 2023
How can you ensure your website meets ADA compliance in Michigan?