What's new in Drupal 10? How to get ready and upgrade your website?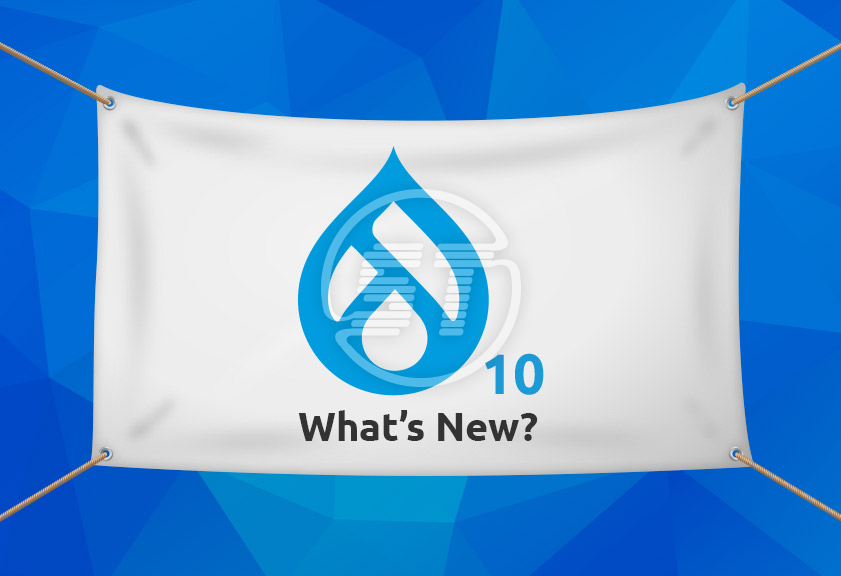 Drupal 10 is released on December 14, 2022, and this latest version has already set a bar for its users. People have anticipated a lot with this latest version of Drupal. Though for Drupal 9 users, it is not a long haul because Drupal 10 is made on the recent Drupal 9 version.
With each new coming versions, it becomes troublesome for developers and designers to prepare accordingly and make the website cope-up with new versions. However, Drupal 8 to 9 and Drupal 9 to 10 transition is smoother because of continuous minor upgrades and backward dependencies.
Drupal 10 doesn't require complex migrations or major changes. But it is entirely dependent on the current state of your Drupal website. If it is not running on Drupal 9.5.0, then there will be a pool of slogging for your Drupal developers to migrate or upgrade to Drupal 10.
Let's explore what's new in Drupal 10 has brought and how you can upgrade your website to it.
Drupal 10 New Features and Functionalities
If you are using Drupal 9, then Drupal 10 is not a surprise for you. Its many features are already being used in its predecessor Drupal 9.5.0. But since Drupal 10 is an upgraded version, it has some remarkable updates.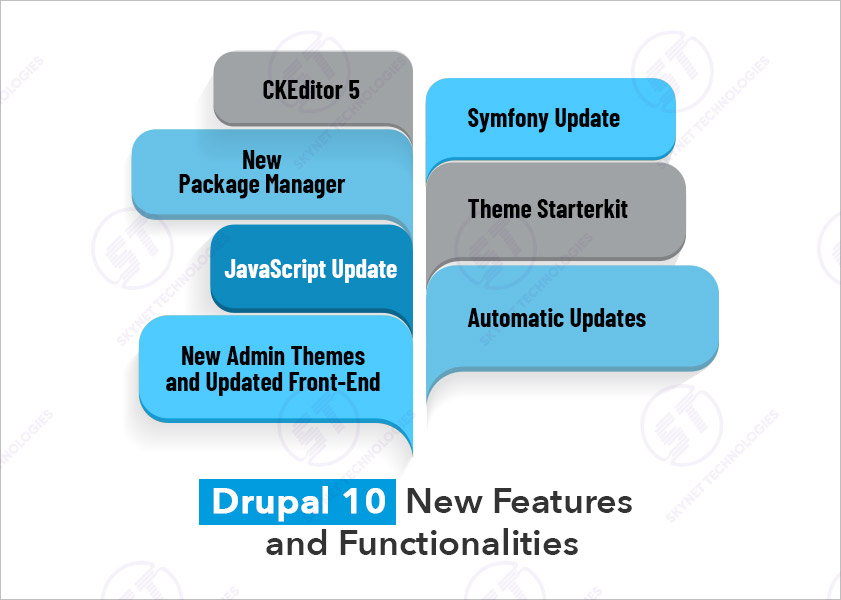 Before heading towards Drupal 10 features, you can also check our article on difference between Drupal 9 and Drupal 10.
1. CKEditor 5
Drupal 10 has upgraded CKEditor to version 5 wherein version 4 was being used in Drupal 9. CKEditor 4 will be reaching its EOL (end of life) in 2023, that is the reason Drupal 10 got this upgrade to avoid performance and security issues.
2. New Package Manager
This feature allows users to install modules from the newly created marketplace. Without any hassle and long procedures, now you get a proper menu of modules from where you can select whichever module you wish to install.
3. New Admin Themes and Updated Front-End
Admin theme is there in Drupal 9 as well, however, the new admin theme in Drupal 10 has more intuitive features with better spacing and readability. Moreover, the front-end theme, Olivero is the default theme for Drupal 9 and 10, but in Drupal 10, it has been made more clean, accessible, and flexible to improve user experience.
4. JavaScript Update
Modern JavaScript components to replace some uses of jQuery.
5. Symfony Update
Symfony 6 is replacing Symfony 4 and PHP 8.1 is now the essential requirement to keep the system secure.
6. Theme Starterkit
Theme Starterkit tools for bespoke theme creation.
There is more along with the above-mentioned new features.
7. Automatic Updates
This module applies patch-level updates to Drupal core in a separate sandboxed copy of your website and keeps your site up and running until the update is ready to be deployed. Also, it helps you with detecting and reporting problems at each stage of the update process, which reduces your work to find out about the issues after an update is live. Automatic Updates inevitably detect database updates in forth-coming updates and helps you with running them timely.
How can you upgrade to Drupal 10?
If your site is running on the most recent Drupal 9 version, you only need to go to Upgrade Status on your Drupal 9 site and you will come to know what all must be done. Drupal Rector will let you know where you need to update custom codes and where to update contributed projects. Just like the switch from Drupal 8 to 9, this move will also be easier because as mentioned, Drupal 10 is built inside Drupal 9.
However, if the site is still on Drupal 8, which has reached its end of life in 2021, your site needs to upgrade first to Drupal 9 and then to Drupal 10. Check the Upgrade Status of your site and act accordingly. Upgrading from Drupal 8 to a higher version is anyways important for your website because it is vulnerable to security and performance issues. You may use Drupal Rector to identify deprecated codes and proceed accordingly. Fortunately, upgrading from Drupal 8 to 9 is seamless. you can check our Drupal 9 checklist to upgrade Drupal 8 to Drupal 9.
There are some sites that haven't upgraded yet and running on Drupal 7. Its end of life will be mostly in November 2023; thus, upgrading becomes important now. Drupal 10 includes migration tools from Drupal 7, it is like the contributed projects you use that are already available for Drupal 9. You can either directly migrate to Drupal 10 or update to Drupal 9 and then to 10. However, it is suggested to update to Drupal 9 because it will be easier than directly moving to Drupal 10. Additionally, Drupal 9 has many modules which you are already using in Drupal 7.
To update your site from Drupal 7 or 9 to Drupal 10, you have time till November 2023, which is the EOL for both Drupal 7 and 9. After that, you might not receive security updates from the Drupal community.
If you haven't upgraded Drupal 7 to Drupal 9 then check our article for same.
Drupal 10 Lifespan
Drupal has two biggest third-party dependencies that are Symfony and PHP framework. Normally, Symfony has a two-year release cycle. You know that Drupal 9 uses Symfony 4, which was nearing its EOL when Drupal 9 was released.
These dependencies were the biggest reasons why Drupal 9 has a shorter lifespan. It is not only problematic for website owners but also for makers because a version of Drupal requires a huge time and resources for development.
Now, Drupal 10 is released with Symfony 6, which was released earlier in 2022. Thus, it will last for a longer time before the next major release of Drupal. Additionally, Drupal is planning to deliver a platform that is faster and more stable.
Wrapping up
Upgrading to the latest version is anyways beneficial instead of running on older versions. Though Drupal 7 has not reached its end-of-life yet, but when you have the modern and most recent version then does it make sense to stick with an older version?
It might take effort and time to migrate from Drupal 7 to 9 and then 10. But it is highly suggested to execute this process before it's too late.
And if you are regularly updating your website with all the major and minor versions of Drupal, you are all sorted. You just need a little jump, and your website will start running on Drupal 10.
Now, in this fastest-moving era, you cannot stick to a version for a longer span. As soon as you receive the updates, you must accept them to match the modern market pace. You must upgrade the version without breaking anything. It is recommended to hire a Drupal developer who have a vast knowledge of Drupal. Skynet Technologies is Drupal association member who has the right industry experience, right Drupal developers and proven methodology to deliver seamless Drupal migration and Drupal upgrade services. Contact us at hello@skynettechnologies.com or submit the following request free quote form to know more about our Drupal migration, upgrades, or development services.
Source: https://www.drupal.org/blog/drupal-10-0-0
Related blogs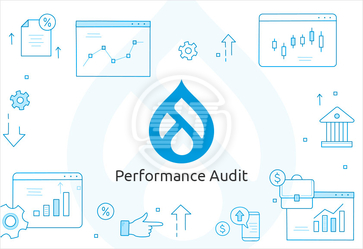 Drupal Performance Audit – Best Practices and Areas to Focus!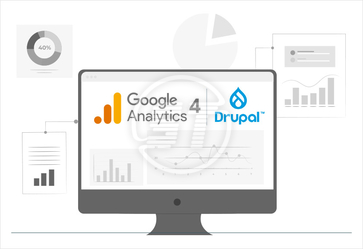 How to set up and use Drupal Google Analytics 4?