What's New in Google Search Console Insights? - Analyze the Performance of Your Content!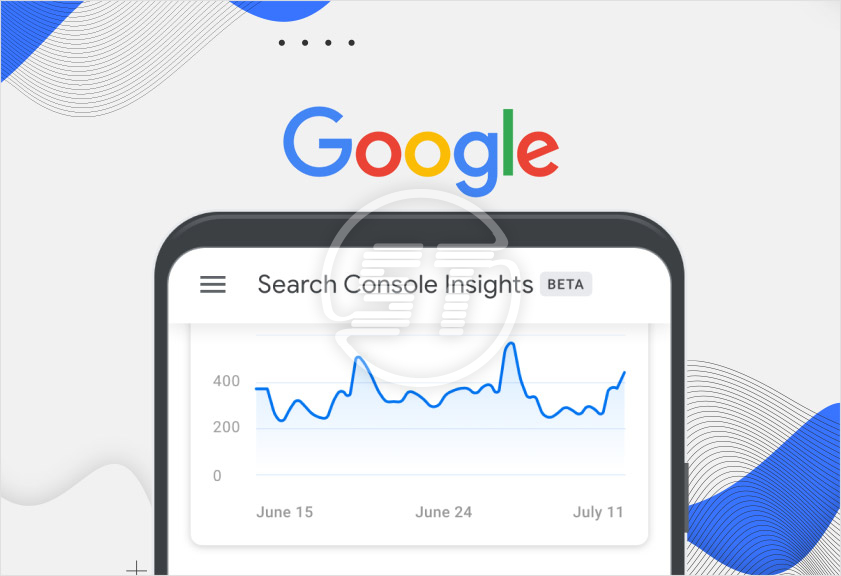 Google never stops impressing its audiences, isn't it? It keeps experimenting with various products to enhance user experiences, functionalities, and whatnot? Right when content creators and marketers were on the verge of seeking something extra from Google Search Console, it rolled out an all-new utility - the Google Search Console Insights. No sooner than its beta version popped out, Google Search Console Insights became a buzz in the industry.
So, how did Google Search Console Insights become the talk of the town? After several months of research, the outcome had to be as revolutionary as it is! Essentially, it's the go-to destination if you wish to access an improved Google Search Console version. No matter who you are, a marketer or an enterprise, Google Search Console Insights is your thing! But what's inside the suite? Let's discover!
What is Google Search Console Insights?
Many of you might be hearing the terminology for the first time and wondering, "what the heck is Google Search Console Insights?". Don't worry! We'll address your dilemma before diving deeper into its attributes.
Do you face difficulties analyzing site metrics like viewers, backlinks, etc.? Not anymore! Google Search Console Insights is here to bid goodbye to all your organic data-related concerns effortlessly. Designed to assist search engine optimization (SEO) specialists, content publishers and creators, Google Search Console Insights fetches data from Google Analytics and Google Search Console. So, you can find all game-changing data in a single comprehensive report.
Now that all of us are on the same page, it's time to get a glimpse of what's new in Google Search Console Insights! Shall we?
Google Search Console Insights - What's New?
"Provide content creators with the data they need to make informed decisions and improve their content"
After rigorous iterations and brainstorming, the tech giant finally brought the best Google Search Console Insights version to the table. Here's a see-through into the latest features of Google Search Console Insights.
Gauge Website Visibility with All-Time Page Views

The Google Search Console Insights offer you an overview of views your website receives over the past 28 days. You don't have to brainstorm much with the data, as the utility portrays views-information using graphs. One can point their cursor on the pictorial view and obtain date-wise views insights.

Also, the dashboard provides you with the average time spent by a viewer on your website. All in all, you can gauge the website visibility using these datasets aggregated on a dashboard.

Monitor Your Publishing Activity Using the New Content Feature

Do you publish new content frequently? Monitoring your activity might be a headache if that's the case, isn't it? Well, Google Search Console Insights addresses your concern uniquely.

Gone are the days when you needed to integrate third-party tools to track your publishing activities. Nowadays, the refurbished Google Search Console Insights encompass a "New Content" feature that sums the details of all your latest posts over the last 28 days. You can use the functionality to slow down or speed up your content marketing frequency whenever needed.

Learn How People Discover You with Google Search Console Insights

Analyzing how audiences find your website can change your marketing game from the grassroots. You can focus more on the high-performing traffic channels to generate swift outcomes. Also, concentrating on less effective media can improve your sales in the long run.

Surprisingly, Google Search Console Insights lets you understand how people land at your website precisely. It offers three categories viz organic search, direct, and referral. Mostly, marketers and businesses target skyrocketing the organic search parameter to optimize their outcomes.

Find the Most Popular Content Effortlessly

Do you wish to know what works for your audience? More precisely, do you want to find the most popular content among your viewers? Head over to the "Your Most Popular Content" section to discover the posts having the highest views in 28 days.

Furthermore, you can click on a specific object to move to the "How People Find You" pane and discover the traffic channels towards each of your content. You can alleviate user experiences by curating more content around the most-viewed topics. It's that easy!

Conduct Enhanced Keywords Research

Leveraging a generic keywords strategy off-shelf might not yield the expected benefits to your business. How about focusing on keywords that work for your website specifically? Yes, you can do that with all-new Google Search Console Insights!

The Google Search page provides you with a list of the top 50 high-performing keywords or searches queries for your website on the SERP. Also, the list entails the average rank position associated with each key phrase for better understanding. You can implement the keywords report into your SEO strategy to unlock projected web traffic.

Carry Out a Link Referral Analysis

Believe it or not, but link referrals play a pivotal role in improving website performances. Consequently, it's essential to analyze the top referrals to your website and implement the insights in your strategy wisely. Luckily, Google Search Console Insights can fix your concern!

The "Top Referring Links" in Google Search Console insights show the highest traffic-driving links to your website from other pages. You can use the data to your business' benefit and release more links in the location to route more audiences.

Optimal Social Media Platform for Your Website

Have you ever wondered which social media platform is better for your business? That's the hardest choice we must admit! However, the problem becomes simple when we discover which social handle drives the highest traffic to your website. Besides the number of views, a page obtains from social media marketing, you can also decipher how much time a viewer spends on your page.
Striking a balance between user experience and SEO-driven sales becomes a cakewalk by leveraging the analytical insights gained from Google Search Console Insights. Its new features are here to stay for the longest and benefit several stakeholders dramatically. So, did you try Google Search Console Insights yet? Get started if you didn't, now!
As the search landscape is constantly evolving, Skynet Technologies has been offering tailor- made SEO services to give you the competitive thrust and out-hustle your business rivals in getting more qualified traffic, leads, and conversions. We track everything from rankings, traffic, keyword changes, form submission, conversions, lost links, and more to show how your website can getting better. We will diagnose your Google Analytics data and send over a monthly report to keep you looped in on the success of your ongoing campaign. We can also integrate AI based predictive custom analytics tool! Once we measure the impact of SEO, we refine the strategy if required for SEO success, client retention, and perceived value.