Top Benefits of Partnership with a White Label SEO Company!
White-label services are creating a great buzz in the digital marketing world. It essentially means having an agency partner that completes the work on your behalf for an agreed price and you can sell it to your clients under your name with no mention of the agency partner. White label partnerships help businesses grow and create a win-win scenario for all the stakeholders involved. Many firms have reported that nearly 30 to 40% of their revenue has come through white label partnerships. If you are a business entrepreneur looking for ways to expand your business and augment your profits, then white label SEO partnerships are a perfect solution for you.
We know how important SEO is in carving out space for you on the web and make it visible to your target audience. SEO helps acquire new customers and increase your business revenue. With an exponential rise in digital services, marketers are striving hard to craft a perfect digital marketing strategy that puts you in the eyes of the audience. Statistics say that nearly 40% of the marketing budget is allotted to SEO.
What are White-label SEO services?
White-label SEO services refer to an agency partnership wherein you partner with a company that provides SEO services to your clients. It is different from outsourcing where the clients won't be in the know about you partnering with an SEO provider. Everything is done under your brand name and the clients do know that you are behind a particular service fulfillment.
Why do I need to partner with a white-label SEO company?
One should be adept at offering SEO services as it is not as simple as it seems at the outset. One should have the requisite skills, expertise, and experience in SEO services. Many marketing agencies do not have an in-house SEO team and even building one such is quite challenging. So, marketing agencies find white label SEO partnerships as a feasible option to expand their business and take it to new avenues.
Let's say your marketing agency offer SEO services in-house, however, you are not getting the desired results for your clients. This would be an overhead cost as you are paying the employees but not generating revenue out of it. So, you would want to cut down on your expenses without affecting the company's growth. In such cases, you might want to go for a white label SEO partnership.
Benefits of White label SEO Partnerships
1. Focus on Your Primary Business Services
You can focus on your business operations while experts work on your SEO strategy. SEO includes services such as link building, technical SEO, optimization, etc. which need a high level of expertise and experience. An amateur can do more harm than good. A lot of time and effort goes in vain if the results aren't as desired. Recruiting an SEO specialist is also an expensive affair. But SEO cannot be ignored and hence most agencies look for white look partnerships. By going for it, you will have the time and room to focus on the core aspects of your business. It's a win-win with the delivery of high-quality services.
2. Reduce Cost Overheads
SEO encompasses an umbrella of services that include link building, keyword optimization, technical SEO, content marketing, and many more. Having an in-house SEO team is slightly costly and also finding the right talent is also difficult and time-taking. You will have to spend on hiring resources, onboarding process, and on managing the whole team. These will lead to a significant leap in the operational costs. If you partner with a white label SEO agency, you can reduce the massive cost incurred. You wouldn't need to pay for recruiting SEO experts.
3. Improve Your Revenue Stream
The obvious reason why many businesses are looking at SEO is it is a great investment. Revenue generation would be constant and incremental. Hence, businesses today are partnering with a professional white label SEO company. This takes off the constant pressure of acquiring new customers for your clients and working on tight deadlines. Partnering with a white label SEO agency is a minor investment when you compare with the revenue generation aspects of it. It's a perfect win-win for all the stakeholders involved- your clients, white label agency, and you.
4. Scale Your Business
Let's say you have an in-house SEO team and as you start getting new projects, you need to recruit more SEO experts to accommodate more clients. And this is a time-consuming matter. Suppose you partner with a white label SEO company; you can accommodate the interests of your growing client base. Your current resources won't constrain or limit your business potential. You can outsource your clients to a white label SEO agency that, in any case, has a greater in-house team to service your clients. This way you can scale your business even with a limited team.
5. Build Brand Reputation
A white label SEO partnership provides you a competitive advantage in the industry as you offer high-quality services to your clients. This builds a positive brand image in the market. You meet the deadlines, deliver the desired outcomes, offer solid support to your clients which create a great brand persona among your client base. Word-of-the mouth marketing helps build a strong brand reputation in the market. If you are looking for improving your brand reputation, a white label SEO partnership is your best bet.
6. Time is Money
A white label solution helps in quicker setup time as they are already equipped with skills and tools. You don't have to spend time in training and honing your in-house team, no time goes into spending over meetings and client calls. Also, unlike other quick solutions, SEO doesn't show immediate results. It can be time-taking to see a jump in the search rankings. For instance, link building, an important aspect of SEO takes time to implement and a white label SEO company saves a lot of time in these services. They also keep up with the latest happenings in the search algorithms.
7. Forge Strong Customer Relations
The key to long-term success in any business is to build strong and long-lasting customer relationships. This improves customer satisfaction rates as well as retention. Partnering with a white label SEO company strengthens your relationships with your customers. You can deliver world-class SEO services that lead to satisfied and happy customers. This also provides you a competitive advantage in the market as you garner premium customers.
8. Fill the Knowledge Gaps
There is a dearth of skilled professionals and this factor can be addressed with white label SEO services. You can bypass the detrimental impact of the lack of proper skills and expert team by partnering with someone who is knowledgeable in this avenue. You can have an extended team in the form of a white label SEO partner who has a team of dedicated SEO professionals. In a way, you can bridge the gap of technical expertise. The white label SEO partner would be aware of the latest updates, have the relevant industry experience to deliver better and long-lasting results.
9. Increase ROI for Clients
The main purpose of an SEO campaign is to attract more traffic to the business and promote the website to stay on the top of search results which is the primary focus of a white label partner. They handle all the technical aspects of your clients' projects. By piggybacking on your partner's expertise, you can offer guaranteed results to your clients and become a trusted partner. The cash flow for your clients would be consistent and this, in turn, improves your ROI as well.
10. Specialized Technology
The search engines constantly update their algorithms and one needs to refine their SEO strategies accordingly. One needs to be aware of the changes as well as about the third-party tools and technologies that can automate the SEO efforts. A white label SEO agency would always stay on top of the trends and they knew everything about the latest tools. If the agency is already having access to these tools, you don't have to pay the entire cost to access them.
With so many benefits offered by white label SEO company, the differentiating element here is picking up the right partner. You need to pick the right agency that has the requisite tools to offer high-quality services to your clients. The right partner would be an added advantage to your team and reduces significant business overheads. Skynet Technologies is equipped with the right tools and well-trained SEO experts who can deliver good quality work for your clients. You can boost your revenue and accelerate your business growth with our white label SEO services. Provide professional SEO services for your clients with a white-label SEO partnership!
Skynet Technologies USA LLC is providing reliable and trusted white label SEO services. White labels services will be grateful for your business, and a successful partnership will level up your business with tangible results. Please contact us for more detail and we will get back to you as soon as possible!
Related blogs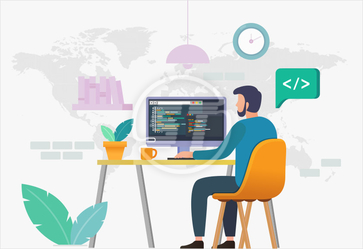 Top Challenges for Remote Web Developers while working!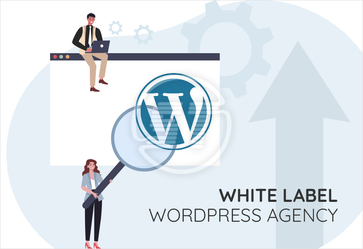 Top reasons to hire a white label WordPress agency!