What are the benefits of white label web design?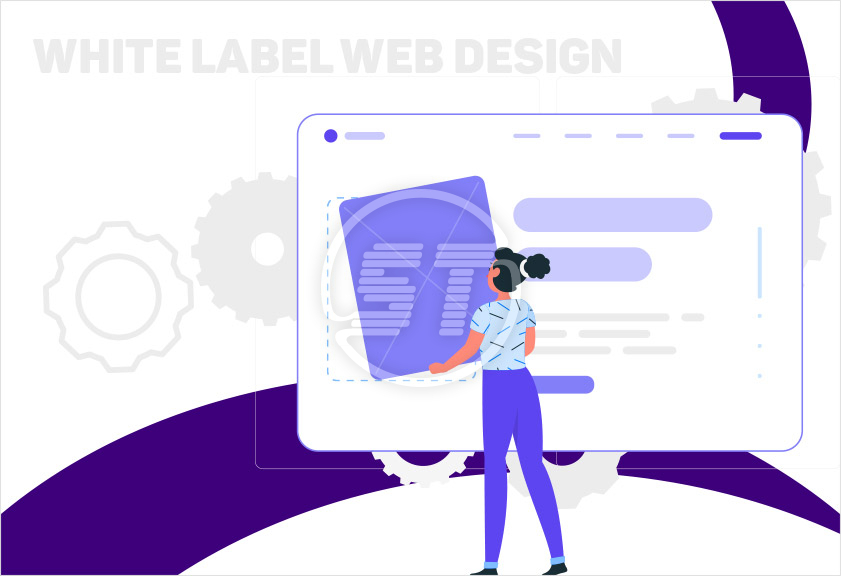 Businesses dream of offering on-demand services, attract new clients, grow their business, and increase their profits. However, for various reasons like time constraints, in-house talent crunch, financial obligations, not it isn't always possible to execute their plans. That's where a white-label agency steps in and helps the businesses to take on the challenges and achieve their predetermined goals.
What is a white-label web design agency?
A white-label agency is the one a company hires to create a product or service that they envisaged. Once the white-label agency finishes the work to its completion, then the company rebrands that particular product or service to showcase it as their own. In the majority of cases, the client wouldn't even be aware of this third-party agency and there would be zero interaction with it.
For instance, let's say there is a marketing business that is planning to redesign/ rebuild a website for a client. However, for reasons such as lack of in-house skill set or unavailability of resources, it feels inadequate. So, instead of turning down the request, it simply outsources this work to a white-label agency that has the requisite specialization. Once the white-label agency finishes its work, the marketing business company can take the build and present it as its own.
Benefits of choosing a white-label web design
Widen Your Services
If you are specialized in one service say web development and your clients need enhanced services like design, marketing, etc. If you convey to your clients about your limitations on that front, even if you've impressive testimonials in web development, the chances are high that the client would still be looking for a company that offers end-to-end services. Some clients may not even need web development services and when they approach you for specific needs like marketing, and if you don't the resources, you can then go for a partnership with a white-label agency. A white-label agency is a perfect solution to offer the services your clients need. They would offer the services that you wouldn't be able to offer. You don't have to turn down any projects when you have a collaborative relationship with a white-label agency. This increases your ability to expand and scale your services portfolio. By effective delegation of your projects, you can focus on your core business aspects such as signing up new clients, running the organization, while all the heavy-lifting is taken care of by the experienced professionals.
Higher level of expertise in web design
Not all businesses possess expertise in all areas. There would be a niche area for each business and they specialize in that. For example, a web development company may not show the same level of proficiency in content creation or marketing. A content developer can't work on website optimization or redesign. White-label agency to the rescue! They specialize in the niche you are looking for and come with a wealth of experience. They also keep up with the latest technologies and industry trends. There are several white-label agencies that are proficient in a specific area and they give their best to the companies. This is a great time-saver, and you get to work closely with someone who is at the top of their game and have access to the best technologies and tools. They guide you and your clients by offering the best solutions.
Scalability
Many businesses delay any UI/UX web design scalability plans due to resource constraints and fear of affecting the day-to-day business operations. One of the main advantages of choosing a white-label agency is that you can scale your business effortlessly. You can cater to new services even with limited resources. The resource crunch can be overcome by choosing a white-label agency that is specialized in the services asked by the clients. There would be zero disruptions to your core business aspects but still, the clients' projects would be delivered on time. The granular and detailed project work is taken care of by the white-label agency. One need not stress about the lack of in-house skillset to execute their expansion plans.
Competitive Advantages
A smaller business firm usually finds it difficult to compete with bigger agencies that offer end-to-end services to the clients. They fall behind in the competitive race and may never match up to the larger companies that have all the resources to stay at the top of the game. But with the help of white-label agencies, even a small business gets the opportunity to stay in the race and compete with large businesses. They don't need to worry about possessing the in-house experts but still can offer new products and services to the clients. Reaching out to a white-label agency is a cost-effective solution to their problem without the need for additional workforce and resources. The smaller agencies can run their core services internally and still get the products developed for their clients by the white-label agencies.
Efficient Resource Utilization
It's a myth to think that building any product all by yourself for your clients saves cost and time! On the contrary, it may consume more additional resources when you don't have the requisite expertise in-house. You may end up delivering shoddy services and inferior products to your clients that are actually counter-productive as it creates a negative brand impression. You may lose out on further contracts due to poor reviews and testimonials. Investing in a white-label agency that has the requisite skillset and experience in the niche you are looking for. There won't be any additional overheads except for the services for which you need to pay. You don't need to take the headache of recruiting more workforce. With a fraction of the cost of recruiting someone, you can choose a white-label agency that delivers guaranteed results for you and your clients.
Emergency Support
It's quite a common scenario that things go wrong despite the best of our efforts. This may create disproportionate losses and even worse is we land up in an embarrassing scenario. One may feel let down by the team when things go wrong and the stakes are high. A chaotic situation arises when there is a disarray in the troubleshooting process. Everything seems to fall out of place while you strive hard to save face before your clients. For any such last-minute support, a white-label agency is perfect to rely on. It can be of great help as their core team of experts immediately jump-in to rescue you and minimize the damage. They would be your reliable support network and work diligently to deliver the product or service faster.
With a white-label agency at your helm, you can deliver full-scale solutions to your clients and display the level of expertise in meeting their requirements. You can grow your business in a cost-effective manner by out-sourcing to these agencies that act as your extended team. Your clients perceive you as their partners even when you are short on certain in-house skill sets. This is a smarter way of doing business and delivery of services under your brand name. If you want to know more about white-label web design agency solutions, talk to us now!
Skynet Technologies follow a user-centric approach, understand your customer needs, and craft seamless digital experiences that convert into better ROI for your business by building higher brand value. With eminent web designers at Skynet Technologies, we create a broader window for you to connect with your customers online. Our web design services include custom, responsive, search engine optimized, secured (HTTPs), AMP and professionally designed to expand your business reach. We create a prototype of your project based on your business requirements and present you with the best design interfaces.
Related blogs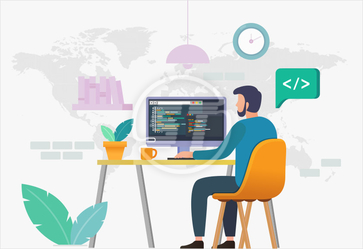 Top Challenges for Remote Web Developers while working!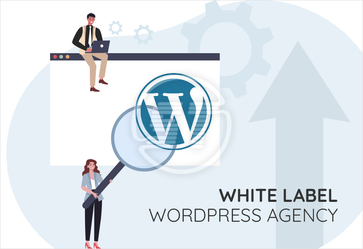 Top reasons to hire a white label WordPress agency!