White Label WordPress Support to Scale Your Agency!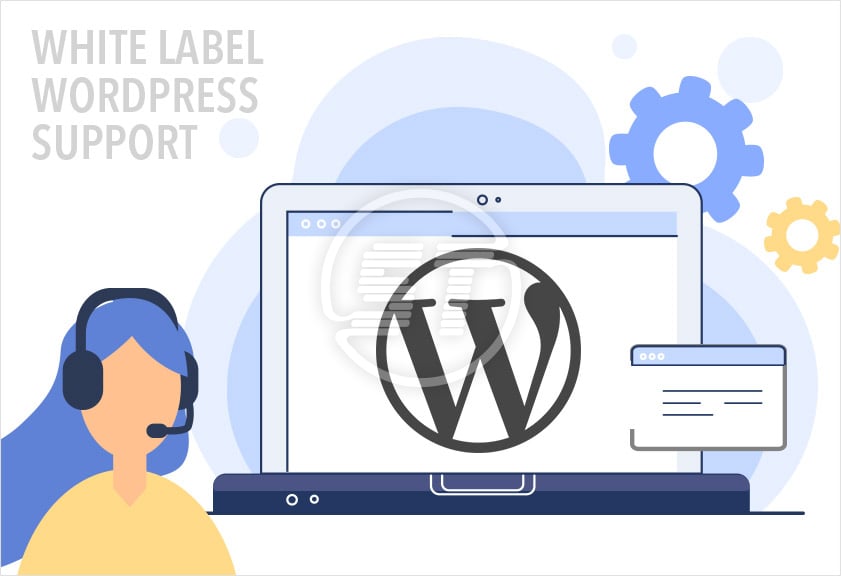 Running an agency is hard enough, isn't it? If you are an agency owner, you know how it feels being pulled in a million different directions and yet keeping things moving smoothly. With so many WordPress services in demand, support is something that isn't on the top of your head. But still, it plays a vital role in maintaining your customer relations. However, if you are grappling to allot the resources to various services or even struggling to deliver the best WordPress services, then you seriously need to consider white label WordPress support to streamline and scale your agency. A white label WordPress support helps wow your customers and grow your business by handling customer support efficiently. You can then broaden your offerings, focus on new leads & projects in your pipeline and take WordPress support off your plate.
If you have multiple clients' websites or grappling hard to scale your agency, then you are at the right place! Read on to understand what a white label WordPress support can do for you to have a steady revenue stream and grow your agency.
What is White-label WordPress support?
A white label WordPress support specializes in helping agency owners, like you, to scale your WordPress business. Whether you need WordPress maintenance, on-demand support, quick fixes, monthly retainer for development needs, or malware removal, they get everything covered for you. White Label WordPress Maintenance services take the work from you and enable you to scale the services your company offers without having to worry about you handling the additional services that are time intensive. Some of the tasks might prove cumbersome for you to handle yet require constant monitoring and support include
Daily security scans
Daily backups
WordPress Core Updates
Themes and Plug-ins Updates
Monitoring of Uptime
WooCommerce support
Malware Removal
Help desk support
Why do I need to white label WordPress support?
If your agency is growing but not as fast as it could be, don't get bogged down. A White Label WordPress Maintenance helps your agency if you are tired of the relentless requests from your customers demanding website and theme updates. Besides, you can also free up your time and still secure your customers' websites, provide them with auto backups, ensure proper security patches for updated plugins, and more.
These seemingly tiny tasks are actually time-sucking leeches, and you can take them off your back as you white label your WordPress support. After all, you have a business to run and client requests for knit picky website changes and updates shouldn't be at the top of your priority list. So, as you white label them. you'd be able to grow your client base and also add more value to your digital marketing campaigns.
How to give wings to your business with white label WordPress support?
Whether you are looking to increase your WordPress business profits or scale your agency, a white label WordPress support agency helps you to take care of your customers. You can expect unprecedented growth and unpredictable revenue without lifting a finger, they will do all the dirty work for you.
1. Keep a tab on new WordPress updates
WordPress rolls out minor to major updates every now and then and that can take a lot of time. You need to keep up with these updates to not just stay relevant but also boost your profits. But many find it difficult as they are caught up in their core aspects. It can even get annoying as some companies have to deal with petty client requests. Sometimes, these could be very rudimentary like theme changes that are simple but time-intensive which may disturb other core aspects.
So, outsourcing some of the tasks that come with WordPress updates might be beneficial for you.
2. Unprecedented business growth
White-label WordPress support tasks help you focus on the other important activities of your project. You can sit back and schedule the tasks, white labeling your WordPress support actually frees up time so that you can determine what your company needs to reap more profits. You can get time to review reports, revamp your packages and deliver unprecedented results to your business.
3. Get More Customers on board
Once you have a white label WordPress agency for your support and maintenance needs, you can turn your attention to try bringing more clients on board. You may even find the time to expand your services you offer to your clients since you don't have to worry about certain mundane tasks.
4. Finding White label WordPress Support
Find a reputable WordPress white-label agency to work with to improve your success rate. However, finding a good white label WordPress agency may seem difficult given that there are hundreds of freelancers who claim to be good. You need to focus on the previous projects they have handled, the pricing, and expertise before you pick up the agency.
The right agency makes it easier for you with easy onboarding and brings in the necessary expertise and dedication. You can off-load everything on to them so that you focus, pursue, and expand your business rapidly. You can start with white-labeling small WordPress support tasks and see how they perform. Based on the evaluation, you may proceed further and increase the complexity of the tasks as you become familiar with their work. The goal is to spend lesser resources on WordPress support and white-labeling is the best way forward.
Need help?
WordPress Support can take your tedious and important tasks off your schedule so you can focus on getting new clients to the table. If you need help with WordPress white label services, Skynet Technologies is a great place to start with. We offer a host of white label WordPress support options so you can choose the options that make your work easier and all our white label agency services are result-oriented. Be it rudimentary services or advanced white label services, we're ready to take any challenges head-on. We keep your client's WordPress websites up-to-date while maintaining high standards as you would. Our onboarding process is also quite simple, follow through with the prompts to get started.
Skynet Technologies USA LLC offer White Label WordPress Maintenance services to keep your website up-to-date with modern web trends and technology. We provide first-class support services and bolster your website functioning with dedicated white label WordPress maintenance services. Let's connect to make your brand more powerful and excellent with our white label WordPress maintenance.
Related blogs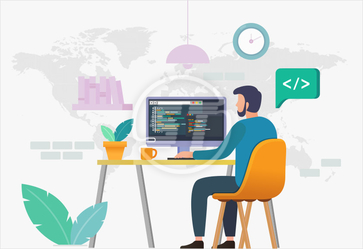 Top Challenges for Remote Web Developers while working!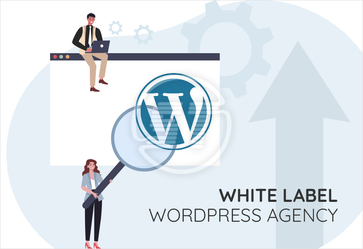 Top reasons to hire a white label WordPress agency!