Why nopCommerce Custom Development is a Leading Choice to meet your business needs?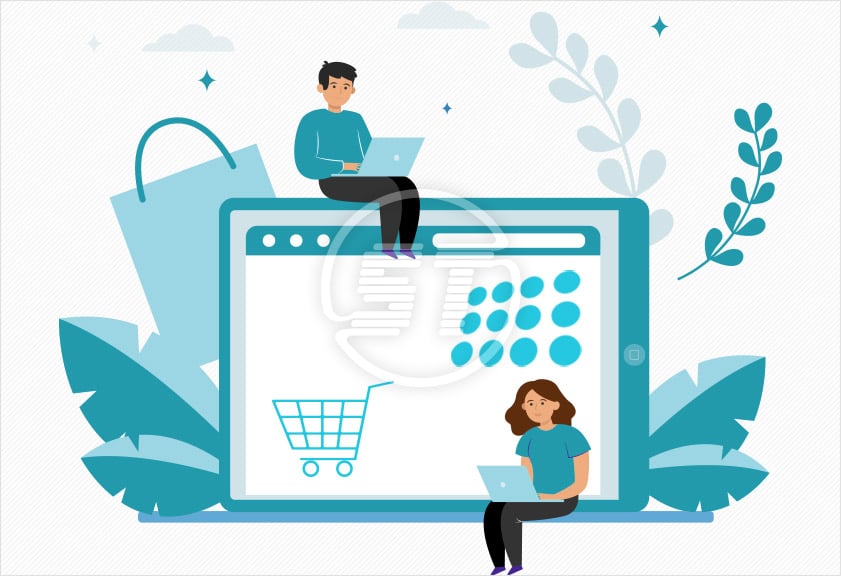 Ecommerce is the hottest and extremely profitable niche and it is rapidly expanding globally. With the pandemic engulfing the whole world, the once monopolistic market turned into a competitive space with many ecommerce stores springing up. The one that sells experience not just products is the one that takes the sweet piece of this big pie. For this, you need to pick the best and powerful ecommerce platform which forms the foundation on which your entire business would flourish.
Some of the powerful ecommerce platforms are flexible and can easily execute complex functions like web design, mobile commerce, product catalog management, inventory management, CRM, payment processes, and more to ensure a seamless shopping experience to the customers. However, every retailer has a specific set of needs and requirements and hence they need to carefully curate the features of the platform to make sure that it meets their business objectives before they zero in on their best-fit.
In this article, we look into the notable features of nopCommerce that make it an undisputed and leading ecommerce platform.
NopCommerce is one of the leading open-source ecommerce platforms which supports rich out-of-the-box functionality and offers great flexibility in terms of design and functionality customizations. It is stable and feature-rich based on Microsoft's ASP.NET Core framework and used by more than 50,000 online ecommerce store owners as of mid-2019.
Some of the distinctive nopCommerce features which made it an incredible choice for meeting all your business objectives are listed below.
Open-source
NopCommerce is an open-source platform, free to download and modify as per the requirements. You can even avail its back-end support Microsoft SQL server edition for free and if you need better performance, you can use the higher edition. It is backed by an enthusiastic team of web developers, graphic designers, and support who strive hard to stick to the standards. There are many free and premium themes and extensions to enhance functionality. You can install nopCommerce without much technical expertise.
Cross-platform Framework
nopCommerce is built on Microsoft's .Net platform and it is continuously upgraded to the latest versions. One of the key benefits of .Net is that it is cross-platform and hence applications built on .Net can be run on multiple platforms like Windows, Mac, Linux. The current nopCommerce version isn't fully cross-platform but can work on Linux. This makes it a cost-effective solution as Linux hosting is cheaper when compared to Windows hosting.
Flexible and Customizable
The nopCommerce platform is very flexible and has many customization options that can be managed without making any changes to the core code. nopCommerce has modular architecture and developers can add any new features dynamically. You can easily pick designs, add-ons, and modules to make it look elegant and eye-grabbing for the customers. You can also add extensive product details for a single product.
Scalability
nopCommerce supports not just small stores but it is also so robust that many enterprise-level businesses can also be supported. You can add millions of products and support thousands of orders a day. There is a robust product listing and also the quality of the search is also improved. This makes it easier to scale and can also handle heavy traffic very efficiently.
Mobile-Friendly
NopCommerce optimization supports mobile-friendly versions of your website without any additional features or add-ons. There are many responsive templates that can also optimize the content for different browsers and devices. With nopCommerce, your ecommerce website becomes cross-browser compatible and works on all devices without any additional development.
Multi-store Feature
Store owners can run multiple stores with a single installation. You can operate multiple online stores for B2B &B2C business, co-branded stores, and other affiliates on different domains from a single admin panel. Customers can access multiple stores with the same credentials as they are stored in the shared database. You can also have the leverage to run individual promotional campaigns for each store. You can also set products, newsletters, themes, content, payments, shipping methods, reports separately for each store.
Multivendor support
The multi-vendor feature in nopCommerce enables the merchants to create a website where different people or diverse businesses come together and sell their products. That is, a website with products from multiple and independent vendors appear in a single store catalog. In other words, it is a type of marketplace that allows multiple vendors to sell their products through one common digital store. Having multi-vendor support allows you to sell online even without having the required product stock/inventory and without any pains of shipment processes. You collaborate with a network of dropshipping vendors who take care of these logistics.
Payment options
nopCommerce has a smooth payment integration with almost all major payment gateways like Paypal, EBS, Pay U, etc. and all major credit and debit cards to ensure smooth bottom-of-the-funnel experience to the customers. With varied options like cash on delivery, refunds, one-page checkouts, multicurrency support, SSL, and more, nopCommerce improves the conversion rate. It also gives customers access to different pricing packages and exclusive marketing offers. There are also extensions that optimize the checkout process to offer the best check out process.
Search Engine Optimized
nopCommerce offers comprehensive SEO services that improve the rankings in SERP results. Keyword tags, URL optimization, XML sitemaps, breadcrumb navigation, URL canonicalization are some of the things offered that make your ecommerce store search engine friendly.
Marketing Features
With an array of marketing features like customer loyalty programs (discounts, coupons, etc.), upselling, newsletter subscriptions, content, blog posts, product reviews, user-generated content, affiliate programs, nopCommerce allow the marketers to gain new customers as well retain the old ones.
Conclusion
nopCommerce comes with numerous out-of-the-box benefits of customization that will transform the ecommerce businesses of any sizes. One can fully customize the ecommerce store with additional plugins, themes, extensions, and more that can take your business to the next level. Skynet Technologies would help you resolve any complexities involved in leveraging the customization services of nopCommerce and give a flying start to your store really quick.
We offer varied nopCommerce development services which are beneficial to boost your online store sales and make your business more profitable. We deliver a seamless shopping experience to your customers with a high-quality ecommerce store built on the nopCommerce. Let's get connect to discuss your next ecommerce project with NopCommerce.