Tips to hire the best WordPress ecommerce developer!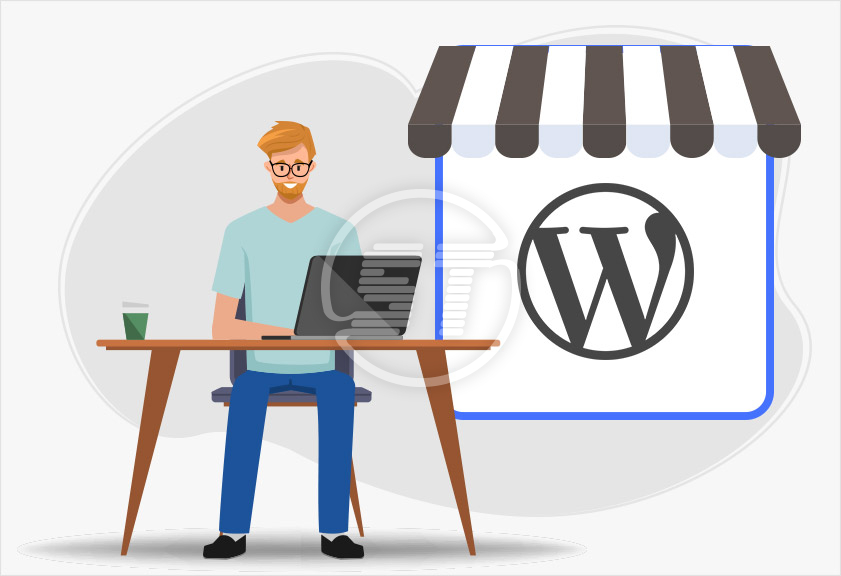 WordPress is an open-source platform that offers WooCommerce, an ecommerce plugin powering up more than 18 million websites across the world. It is one of the most flexible platforms with high-quality customization features suitable for building scalable and secure ecommerce websites. With over 1000 themes and unlimited plugins, you can build personalized ecommerce websites that deliver tangible business results.
As simple as it seems to use WordPress, you still need some technical help to set up your ecommerce store on WordPress. However, finding a professional and skilled WordPress ecommerce developer can be a gruelling and time-intensive task.
We break it down for you to hire the best WordPress ecommerce developer with these simple tips and tricks. Continue to read on.
1. Know Your Requirements - Before you begin your hunt for the best WordPress ecommerce developer for your website, first understand your project requirements without which you end up wasting your resources mindlessly. Start with your business goal, the features you need to have on your website to achieve your goals and budget. You can then begin your search to find the WordPress ecommerce developer who can build modern ecommerce websites.
2. Experience in ecommerce - When you approach someone, find out their experience with the WordPress platform and their experience in the ecommerce arena. Developers who have experience in the ecommerce framework would be able to deliver faster. They would also be familiar with the nuances of the ecommerce frameworks to guide you better and drive tangible results to your business. So, make sure they have solid experience in ecommerce platforms to build a functional and fully featured website.
3. Examine Portfolio - You can find out from their portfolio to know whether they handle B2B or B2C projects, what industry niche they have experience in. You can find out if their experience is of any benefit to you. You can also dig a little deeper into the complexities of the projects they've handled. Verify their experience in third-party WordPress integrations, payment gateways, CMS support, inventory management, catalogue management, and more. By careful scrutiny of the portfolio, you can examine all these details about your WordPress developer.
4. Familiarity with Latest Upgrades - WordPress rolls out minor updates almost every alternate day and major updates twice a year. Your WordPress ecommerce developer should stay on top of these updates to keep up with the latest trends and keep your ecommerce store safe and secure. They should be in constant know of the security patches and upgrades to keep any security vulnerabilities at a distance. Also, by being proactive about the updates, the developer would be able to enhance your store functionality without which your store would be obsolete and remain barren without traffic.
5. Lowball pricing! = Quality - If someone is willing to offer services at a lower price, then don't jump in straight away since you may end paying more in the long term. You need to focus on the quality services as it has higher returns on your investment. A good WordPress developer would reduce your overhead costs in the long run and fetch you profits. So, don't make the low prices so enticing that you end up paying the price at a later point in time. An attractive lowball offer may end wrecking your whole project. So, make yourself familiar with the standard market prices before you approach someone.
6. Customized Services - One should have proper knowledge of the client requirements. Your WordPress developer should have a proper understanding of your website requirements before they start. They should be able to tailormade the services and offer customized solutions to you. You can check their previous work to make sure that they don't follow a one-size-fits-all approach and strive to deliver personalized services regardless of the business size and scale.
7. Third-party Integrations - WordPress and WooCommerce come with many third-party plugins and integrations that can enhance the functionality of your ecommerce store. Ensure that your WordPress developers offer third-party integration services. Especially being an ecommerce store, you should be able to have multiple payment integrations. Also, they would be able to offer higher scalability options with this. Another notable advantage is you can turn your WordPress ecommerce store into a multivendor marketplace by picking the right integrations. All these are meant to unleash the power of your WordPress ecommerce store meant to put your store on a high pedestal.
8. Post-development Support - Your ecommerce needs ongoing maintenance and support services. Your WordPress developer should make sure that there is no downtime for your ecommerce website. They should be able to offer support services if required. If there are any unforeseen issues in the website functioning, the WordPress ecommerce developer should be able to offer his services for immediate resolution of the issue at hand.
9. Time to Market - Time is money! Well, you need to make sure you get your WordPress ecommerce website to be delivered within the stipulated time. You can evaluate their time-to-market period based on their portfolio and client testimonials. A good WordPress ecommerce developer would be able to deliver a bug-free ecommerce website to you in lesser development time. You can ask for a statement of work to understand the timelines and tasks so that you can easily streamline your project operations and get the work done on time.
10. Cultural Fit? - Often overlooked, but your WordPress ecommerce developer should fit into your company's culture. They should embrace your organizational values and hence ask the right questions so that they get a chance to demonstrate and embody the values that align with that of your enterprise. Include higher management members of your team to find out if they make the perfect fit for your company.
Final Thoughts
Skynet Technologies has a team of seasoned ecommerce experts and WordPress consultants with unparalleled experience who can help you build the best ecommerce websites that are customized as per your needs and generate revenue for your business.
Skynet Technologies offer end-to-end WordPress ecommerce services to our clients and be there for any emergency support. Whether you are looking to hire WordPress ecommerce developers on hourly, monthly or fixed cost basis, we provide a skilled and experienced expert that fit your specific business needs. You can discuss your requirements with us and let us build world-class ecommerce websites.