How can the WordPress multi vendor marketplace boost your business?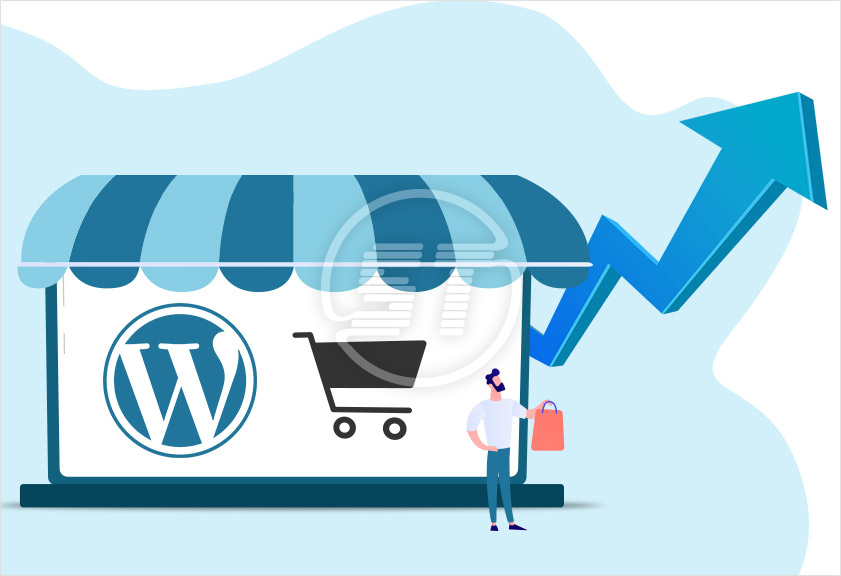 The multi-vendor marketplace is the most successful business model in the ecommerce arena and its popularity is at an all-time high. The growth opportunities in this business model have been enormous and have been driving many businesses to success. Ecommerce giants like Amazon, eBay, Walmart, Etsy, owe their success to multi vendor marketplace business models as it has brought stellar growth to them. Initially, only the big players were quick to embrace this model and the smaller players were not keen on latching on to the model. Slowly, things have been picking up at every end.
If you are still unsure of what a multi-vendor marketplace is and how a WordPress multi-vendor marketplace can make a difference to your business, read on to find out.
What is a multi-vendor marketplace?
Multivendor marketplace emerged to be one of the striking business models where multiple vendors sell their products from a single store. This also empowers the buyers with a huge catalog of products to choose from. Ecommerce giants like Amazon, eBay, Walmart, Etsy, operate multi-vendor marketplace business models successfully.
How does WordPress facilitate Multi-vendor Marketplaces?
WordPress supports multiple vendors or shops to list, sell, and market their products online after diligent preparation. You just need to pull in the customers to your WordPress website while the third-party vendors deal with the transactional procedures like inventory supplies and shipping procedures. Merchants can sell their products to the customers while the WordPress multi-vendor marketplace advances the production process.
Plugins - WordPress provides various plugins that let you build and manage a multi-vendor marketplace. Your dreams of having multi-vendor stores like Amazon will come true in no time and with the minimal setup using WordPress plugins. The WordPress multi-vendor marketplace plugins are offering powerful and top grade features.
You can have everything with powerful and customized features like flexible commissions, stripe split pay, withdrawal single-product multi-vendor, cross-country vendor shipping, store invoice, shipment tracking, and more that takes your ecommerce business to another level. Your WordPress website gets more traffic, thereby sales, improves visibility, strong brand positioning, and more & more vendors show interest in listing on your platforms and the benefits get manifold. Simply, it's a virtuous cycle.
Why choose WordPress Multi-vendor marketplace?
WordPress multi-vendor marketplace is a great solution that has made its mark in the industry and impacted all the stakeholders involved.
Customer Experience - Customers get to see an exclusive list of vendors listed on the WordPress site, the product lists, product categories, search the vendors, price comparison of a product, buy products from different vendors, contact a particular vendor before making a purchase, and more to have the best shopping experience. They can also report any issues directly to the vendor, do live order tracking, easy returns and refunds, support, and more others.
Vendor Experience - Each vendor on the WordPress marketplace gets his/her own dedicated shop with an intuitive dashboard to manage the products, coupons, commissions, orders, customer queries, and more. They also get to view the regular sales reports on a weekly and monthly basis in their own dashboards. With a ledger book, they can also view the orders and transaction history.
Admin Experience - The admin can have a hassle-free setup process with the automatic setup wizard. The admin can configure and manage multiple vendors, provide templates for each vendor, set up the knowledge base for vendors, customize their form elements, and generate sales reports. Product management, coupon management, shipping and tax management, commission management, and more. Admin can also accept payments from the customers from different payment gateways.
How can you boost your business growth with a Multi-vendor Marketplace?
Robust Catalogue - With WordPress multi-vendor feature, you can create a robust marketplace easily and quickly. You can increase the catalog and focus on the marketing campaigns. The integration of multiple vendors onto your WordPress platform expands the product and service base offered by you.
Deeper Market Penetration - The multi-vendor marketplace model essentially integrates multiple sellers from across the globe. This makes it easy to ship and deliver the products to the customers irrespective of their location. You can reach the remotest corners to serve the customers in that region, thereby increasing your market penetration. With different vendors, you also drive traffic to your website and also improve your brand positioning in the market.
Higher Conversion rate - The greater number of choices your customer enjoys, the higher are the chances of conversion as you are just increasing your chances of converting the visitors into your customers. With WordPress multi-vendor marketplace, you are offering your customers a higher number of products from varied vendors and thereby widening the selection of the products.
Cost-Effective - By adopting the multi-vendor model, you can be relieved of the responsibility of inventory management, product updates, and SKU up-gradation. This reduces the cost required to manage the expenses without any disruption to your business flow. You can divert the resources to other business aspects like product shipments by integrating with varied shipping solutions.
More income - With WordPress multi-vendor marketplace, you can gain a huge advantage of creating passive income as you earn commissions on every sale. The more vendors your WordPress site, the more sales you can garner. This will help you earn an attractive income without lifting a finger.
Efficiency - As multiple vendors are involved, you are speeding up the process of procurement, packaging, and shipping in a much more efficient manner. Since there is a delegation of the responsibilities, you don't have to worry about shouldering all the work. By effective division of labor, you can get things done in a smooth and simpler way.
Customer Experience - Your WordPress multi-vendor model is enriching not just for your business but also creates customer delight. Even customers enjoy the choice as they get a sneak peek into the list of vendors on your WordPress marketplace. They can buy from any vendor of their choice. Your customers would have higher satisfaction levels with your products and services as they enjoy the immense choice.
Final Words
The ultimate goal of any business is to scale and grow beyond the anticipated goals. To make this dream come true, any business should deliver nothing but the best. The multi-vendor marketplace business model is your magic bullet to expand your business reach and achieve the sales goals you laid down.
Skynet Technologies is a leading WordPress Web development company we offer WordPress development company deliver custom WordPress development, WordPress theme customization, WordPress API integration, WordPress maintenance and more. Let's connect to take your business to the next level.