Help your enterprise soar higher with WordPress multisite development! How to manage it effectively?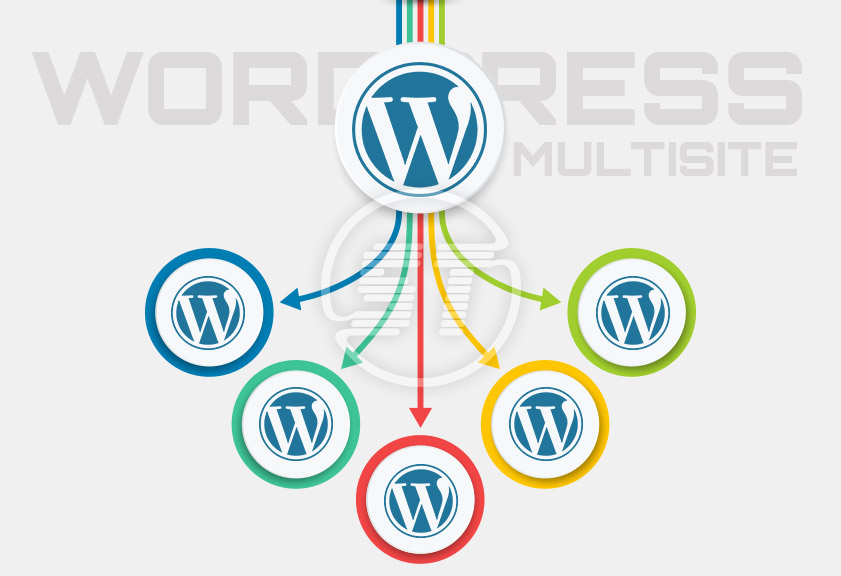 WordPress needs no introduction or recognition. The name itself is sufficient. WordPress has created an eminent position with its plethora of qualities, ease of working, and reliable designs. It has solutions for every level and type of business.
WordPress has the power to efficiently handle your business website and content. No other platform can manage content more effectively than WordPress. It is a tried and tested platform. You have experienced its powerful features and functionalities on a single website. But what if you own more than one site?
There are chances that an organization has not one or two, but multiple websites and it has become a pain to manage multiple websites for that organization. Then what is the solution? Does the organization should eliminate the multiple websites or continue to manage them with the same painful process?
WordPress multisite development has a solution for this problem. If you are unaware of this WordPress feature, let us inform you that WordPress is a multisite platform, which allows you to manage multiple sites using a single installation and from a solo dashboard. Moreover, the combined core code file for each site mitigates the pain and struggle of managing many core code files for each website. The multisite functionality of WordPress is perfect for large or enterprise-level businesses since they deal with groups of websites and manage all of them simultaneously.
Want to know more about multisite development and its management? Peruse the article thoroughly.
WordPress Multisite Development
The basic feature of multisite is that you can run a network of websites and blogs from a single WordPress installation. Other than that, there are myriad critical features that make multisite beneficial for enterprises.
This feature enables you to create a network of subdomains or directories. You can also have separate domains for each website.

It allows you to replicate the functionalities of websites across the network.

You can install and store plugins and themes once and apply them to all the websites in the network; it saves server space.

A super admin can control the entire network and set permissions to users for creating and managing websites. Moreover, the super admin can install new themes and plugins and customize them for each website in the network.

Multisite can create ecommerce stores for a specific language, currency, and region.

The super admin and website admin both can control and manage the website content.

The website admin has the authority to activate or deactivate plugins on the specific website
Installation, configuration, and other settings of WordPress multisite development
Install WordPress and activate the multisite feature in it. If you have an existing WordPress website, enable the feature on that website. Don't forget to take back up of website because once you activate the multisite feature and add multiple websites in one network, it will be difficult to take individual website's backup.
For multisite configuration, you need to switch to the multisite network dashboard; My Sites> Network Admin> Dashboard. Then go to 'Settings' to make a few essential settings to start with the multisite feature.
Check 'Registration Settings,' which is important to create new websites in your network. Enable 'Registration Notification' to get an email on each new user's registration. You can also use 'Limited Email Registration' to restrict registration on a specific domain.
Then configure the new website's settings for each added registration. You can change the settings anytime.
You can provide limited space to each website for upload to delegate server resources equally to all the websites by configuring Upload Settings.
Menu Settings activate the administrative menu for the plugins section. Users will be able to activate or deactivate plugins for each website but only the admin will have the right to add new plugins.
Themes and plugin settings are equally important. For themes settings, go to My Sites> Network Admin> Themes, and you will find a list of installed themes. You can activate the enable, disable, and add new theme options from the settings. Similarly, for plugins, go to My Sites> Network Admin> Plugins and make changes as per your business needs.
Adding a new website to the multisite dashboard
Go to My Sites> Network Admin> Sites then click the 'Add New' button. Fill in the necessary details such as the address (URL) of the website, site title, administrator's Email address, and finally click on the 'Add Site' option and a new website will be added to the network of multiple sites.
Google Analytics for WordPress multisite development
You will need Google Analytics for your multisite network as well to check each website's performance. If you don't have one, then create a Google Analytics account and follow the below steps.
Create a property to set Google Analytics ID to install the global site tag (gtag.js).

Then find your Google Analytics ID in the 'Property' column of the correct account in the 'Admin' section of your Google Analytics account.

After that, you can copy-paste the global site tag on the relevant web pages. You may have distinct Google Analytics codes for each website in the network, Super Admin can manage them all.
How to set multi-lingual website in WordPress multisite?
Multilingual is a critical factor for any website to reach a wider segment of the audience, every content needs to be in multiple languages. If you want a multi-lingual website network in WordPress multisite, then follow the below-mentioned steps.
If you haven't created one yet, then create a multisite network.

Now configure the subsites by changing settings for each site. Start clicking on each site name in 'My Sites,' then go to Settings> General Settings and then change the localization options such as language, date, time, time zone, etc., and then click on 'Save Changes.'

Import or create content on the website.

Translate the content manually or by using translation software in your desired language.

Set the geographic targets for search engines, so that the search engines will know which country your website will be catering to. Apply the process to every website in the network and your multi-lingual WordPress websites are ready to start with.
Domain mapping, hosting, and SSL (Secure Sockets Layer)
This is also one of the crucial settings, which needs a proper configuration to run the network of websites.
As you know, you can create a new additional website on your multisite network as a subdomain of the main website. It will be like this: subsite.network.com or network.com/subsite.
Or making it easier for your users, you can use domain mapping for each website. Using domain mapping in a multisite network will help you create a common domain name for each subdomain, and it will look like this: subsite.network.com = domain.com or network.com/subsite = domain.com. Domain mapping is a native feature in the latest WordPress version.
Also, don't compromise on the security of your websites in a multisite network and ensure that each website has an SSL certificate to vanish the chances of a security crisis.
WordPress Multisite Updates and maintenance
To manage the multisite effectively, besides everything its maintenance is critical. You should look over some important facets, especially for enterprise multisite.
Pay special attention to the performance and speed of the website. When you are scaling your business, providing a user experience is essential.

Ensure zero downtime and fewer bugs & errors to provide your users with a stable and consistent system.

Enterprise multisite needs robust security measures due to its large and complex structure.

When it comes to content management, in enterprise multisite, it would be a lengthy process. Make sure to optimize the content management steps for a quick and straightforward process.

Never miss any update, apply every single update on time to manage the enterprise multisite efficiently.
Wrapping up
Managing many websites separately can be a mess and a time-consuming process. Moreover, for every single website, you need different resources, which will be expensive too. Thanks to WordPress's multisite feature, multiple website management has become easier and smooth. You can control and monitor many websites from a single dashboard that will certainly reduce repetitive work and provide a hassle-free work environment. Try it for your enterprise and level up its overall performance with improved conversion and sales!
Hire our 5+ years of experienced WordPress developers who deliver full-service WordPress development. We go beyond to deliver the best match for your WordPress tech-stack specific needs whether it is for new development, design, revamp, maintenance, migration, retainer, or support. Get in touch with us at hello@skynettechnologies.com or submit the following request free quote form to know more.