Top WordPress SEO Optimization to boost your website traffic in 2021!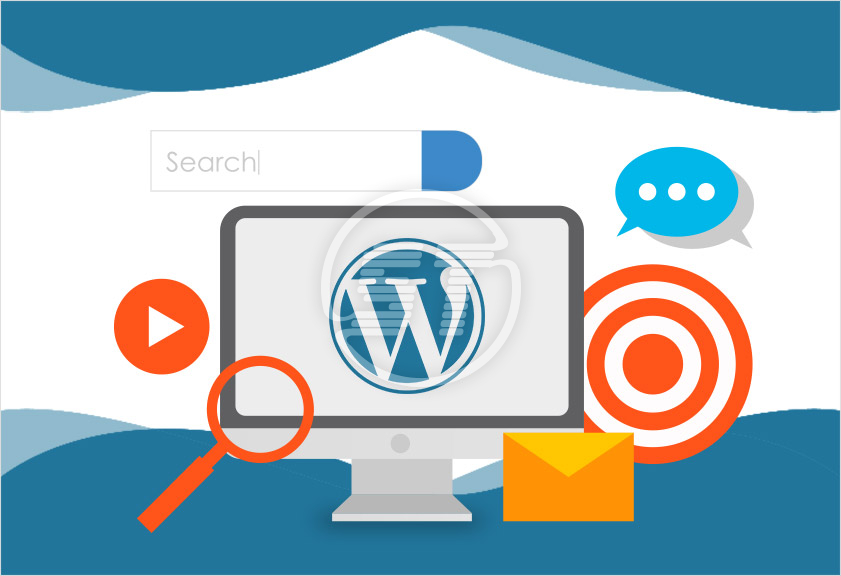 The adage "out of sight, out of mind" holds true for online websites. Businesses hence scramble through the never-ending race to reach the top of the search engine results pages (SERPs). Many bootstrapped companies and even large enterprises build their brands off of organic search and found Search Engine Optimization (SEO) as one of the best ways to make it to the first pages of search engines. As the popularity of WordPress has been growing, so do the need for improving the WordPress SEO.
There's a lot to understand how to skyrocket your organic traffic and dominate the competition by following these WordPress SEO Optimization tips and techniques, so let's dive right in!
1. Choose the appropriate domain name
While launching your website, the first step is to choose your domain name and decide whether you need to include www or not. Unlike the popular belief that having www in the domain name will affect your WordPress website's SEO. But there are no SEO benefits to having www in your website's domain. Your rankings are not going to be influenced in any manner. You are free to choose either the www or non-www address. Having www as part of your domain is just a standard. It is just a matter of personal preference. No matter which version you choose, you can set up redirects so that both versions are accessible.
2. Install a WordPress SEO plugin
WordPress SEO plugins help you to have full control over-optimizing for the search engines. To start off the list, there is a wide range of plugins with different features. Some of the plugins are Yoast SEO, SEO Framework, SEOPress, Rank Math, SEO Squirrly, Broken Link Checker, WordLift, All in One Schema Rich Snippets. In terms of popularity, the Yoast SEO plugin is a clear winner. With Yoast SEO you would be able to write better content with proper keyword analysis, edit meta descriptions, generate XML sitemaps automatically, enable breadcrumbs, add social and schema makeup, etc. It provides a multitude of optimization options.
3. On-page Elements
It is important to focus on the keywords in your page title tags as it carries more weight in search engines. It improves click-through rates, in fact, some have reported a 20% increase in their CTRs simply by tweaking the title tags. You can A/B test your titles to increase your CTR.
B. Write Meta descriptions
A well-written meta description can entice the users to click on your website link in the SERPs. This improves your CTR based on which Google will deem your content as relevant improving your search rankings indirectly. It is wiser to include your focus keywords in your meta description.
C. Use proper heading tags
The search engine crawlers check HTML header tags such as H1, h2, H3, etc. to determine the relevancy of your website content. The hierarchy is important to split up your content for greater relevance and ease of reading.
D. Add Alt text to your images
Alt-text is applied to images on your WordPress website. Alt tags are used by the search engines to see how relevant your image is to the content wrapped around it. They are also beneficial for screen readers for visually impaired users.
E. Use Short URLs
Search engines like websites that are clean, organized, and structured. Short URLs help improve your CTR and also have a competitive advantage. Based on the titles, WordPress automatically creates a URL for your posts.
F. Name Your Image Files wisely
By following a few best WordPress SEO practices, you can see a nice boost on SERPs and in Google Image Search. It is advised to name your image files with focus keywords related to your content before uploading them to WordPress.
4. Create an internal linking strategy
Internal links are those that point from one page to another page on your WordPress site. They are key both to your SEO as well as to site navigation. These are usually incorporated while referring to the other written content or when linking to your own landing pages. Internal links are important as they help people navigate within your website and increase their time spent on your website. They also provide structure to your website and also establish the hierarchy of your information. It is recommended to have at least three to five internal links on each post you write.
5. Focus on external links
Besides internal links, you need to focus on adding some external links to high domain authority sites. This helps your WordPress SEO by letting search engines know that you are linking out to high-quality content that is relevant. This also improves the user experience by providing your visitors with additional information. You can also find this as a great way to start conversations with other brands. You can link to another company in your post and even ask them to share. If they share it over on the social channels, they may drive traffic your way. You can add at least two high domain authority external links within each post.
6. Set up a Sitemap
Sitemaps are used by search engines such as Google to understand the structure and hierarchy of your WordPress website and ensure better crawling. They allow you to access more reporting data about your website. It will provide a clear picture of your website's structure to these search engines as they increase your chances to score google site links. If you choose a WordPress SEO plugin like Yoast SEO, they would automatically generate your sitemap file for you. It is also recommended that you submit your WordPress site to Bing Webmaster Tools, Google Search Console, Yandex (A Russian search engine) to drive global traffic.
7. Do Keyword Research
Keyword research is very much alive in 2021. As search engines follow some algorithms to calculate rankings and keywords are still a big part of that. You can perform strategic keyword research using many tools available such as SEMrush, Ahrefs. You need to pick something with a low competitive score and high search volume. Also, it is important to pay attention to multilingual SEO. Keywords in other languages are a lot less competitive when compared to English. When you choose other languages, you will find that a lot of search terms are easier to rank for.
8. Build Quality Backlinks
Backlinks are very vital when it comes to WordPress SEO. They are used by search engines for passing authority and to show that there is another important and relevant website that has similar information. When a high domain authority website links to your site, it does a lot more than you can imagine. It was found that backlinks are an important ranking factor as it's a good sign if the number of referring domains linking to your site is on an upward trend. The number of unique referring domains is a strong sign and has the potential to fetch you higher rankings. You can use tools like Ahrefs can be used to find the total number of backlinks to your site, the number of referring domains, organic keywords, and more.
9. Install an SSL certificate
Search engines have declared that HTTPS is also a ranking factor. Hence your website needs an SSL certificate. While this may seem minor, you shouldn't take chances of beating your competition in SERPs. The weight of this ranking factor is likely to be increased in the future. Nearly 33% of all page rankings in the top three spots on the SERPs use HTTPS. If you haven't yet installed an SSL certificate on your site, do migrate your HTTP site to HTTPS.
10. Setup friendly permalinks
WordPress, by default, creates messy permalinks that are not very clean. The default URL structure inserts the day and post name into the URL whereas Google prefers shorter and clean URLs that contain content's title and keywords. You can change to a post name permalink structure by changing the settings in your WordPress dashboard. If you are changing the permalink structure on your older site, ensure that you redirect previous URLs to the new ones by appropriate redirect links. You can leverage third-party plugins such as Permalink Manager Lite for this purpose.
Final Thoughts
SEO is a vital strategy for the success of any business. As we have seen you need to focus on many aspects to maintain the WordPress SEO. By implementing as many of them on your website, you are guaranteed to boost your organic traffic and SEO rankings. If you have questions or queries about WordPress SEO optimization, you can reach us at hello@skynettechnologies.com.
Let's Find out and Discover More Opportunities for Your Business Website! Click the button below and we would get back to you with a brief SEO audit of your website.
Keeping Up with WordPress SEO Services
WordPress is SEO-friendly CMS, and one of the main reasons why it is so famous. SEO for a WordPress website is a gradually emerging process. The purpose of improving your WordPress website can come from your competitors, so make sure you monitor them. With above mention WordPress SEO Optimization guide you will be able to boost your organic traffic and SEO rankings. Skynet technologies always strive to remain updated to the latest SEO updates to keep the website or store on Google, Bing, Yahoo, and another search engine approved. Want to grow your organic traffic in 2021? Looking for SEO, SMO, SMM, SEM, PPC, Affiliate Marketing, Email Marketing, Digital Marketing, and Content Marketing services that will increase your rankings and qualified traffic? Get in touch with us and find out result driven SEO Services!