The ultimate guide on WordPress to Drupal Migration!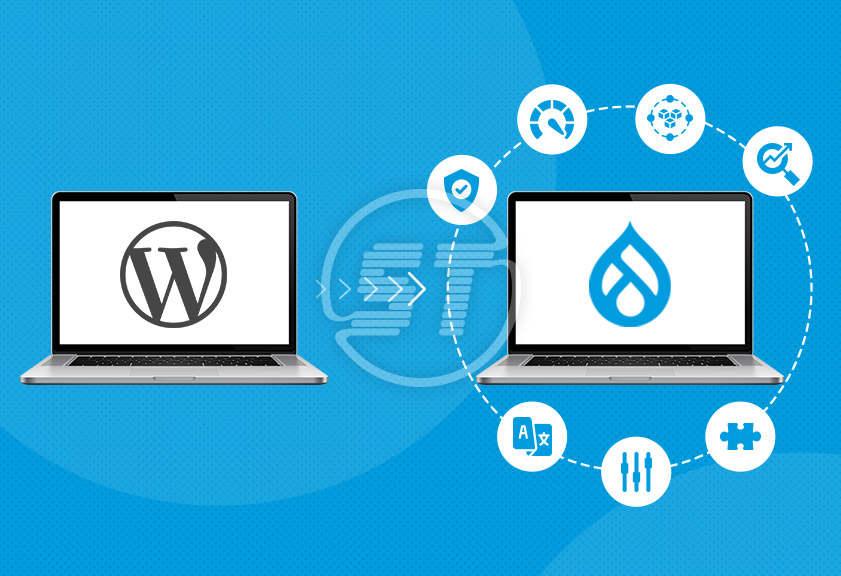 WordPress has been one of the simplest and popular CMS preferred often by the newbies. Sooner or later, one would be aware of the limitations of the platform and its capabilities in terms of performance and look-and-feel. Although, WordPress seems to be the indisputable leader, remember that it doesn't have one-size-fits-all solutions. It is definitely a great platform for simple and smaller websites owing to the user-friendly panel and its functional capabilities. If you want a complex website with a large database, complex infrastructure, and powerful security settings, WordPress is not a great option to rely on. The need to level up to another robust platform seems to be inevitable and most find Drupal to the rescue.
Why Drupal Migration?
Drupal is also one of the most preferred CMS on the web today. Drupal offers infinite technological possibilities and creative freedom for various projects. Another noteworthy mention of Drupal is its large, proactive global community. There are thousands of Drupal experts and enthusiasts out there who have been actively engaging in discussions and contributing to the community. They have been adding changes and setting up complementary modules to enhance the CMS. There are more than 7000 contributed modules available for various business purposes. The latest version of Drupal 9 is also flexible and efficient and with the end-of-life nearing for Drupal 7 and Drupal 8, most businesses are gearing for a quick upgrade and Drupal retainer.
WordPress Vs Drupal
Both Drupal and WordPress are PHP based and open-source CMS, which are available for free. The reason why users usually go from WordPress to Drupal is when they find the need to push the limits of their resources. For instance, if you have a content-heavy website that drives heavy traffic, then WordPress doesn't provide fast loading. Drupal is more powerful and offers more features than WordPress. Drupal supports additional features and functionalities, intensive page traffic, heavy web pages with huge content, advanced websites with complex functioning. WordPress is best for building simple and light websites but when you need a web page with extra functions, unique designs, then go for Drupal. However, if you are already on WordPress, and want the functionality to be extended beyond the WordPress capabilities, then it is ideal to move a WordPress site to Drupal.
Advantages of Drupal over WordPress
Speed - High-performing websites can be built with Drupal. It has got small resource intensity and hence it is easy to connect to the server for faster response. It is also good with multi-page web forms and has got additional extensions for improving the entire process through website caching.
Security - WordPress is one of the most vulnerable platforms while Drupal is the least vulnerable to malicious hacking. Every minor issue is resolved that keeps the security of the website intact.
Flexibility - WordPress uses themes and plugins for configuration processing while Drupal uses modules and extensions for the same. In WordPress, it is not easy to install and set up various packs but with Drupal, you can integrate useful functions such as Twitter, Shopify, etc. through a variety of modules.
Multilingual - Drupal supports multilingual capability and makes it a truly global platform.
Improved SEO - Drupal has been developed with the best SEO tendencies with dozens of extensions for SEO optimization.
Deep Taxonomy - Drupal is highly flexible and it can be adapted for any requirements. It can store large amounts of data. Also supports all possible content types from blogs, news articles, forum messages, etc. that can be categorized in the data catalog.
Extensions Control - Drupal has an expanded system of extensions that eases user administration and makes it more efficient than in WordPress. You can differentiate the user access to data by role models.
How to Migrate from WordPress to Drupal?
Now that we understand how Drupal is having an edge over WordPress, let us take a look at how we can migrate WordPress to Drupal.
1. Go to the WordPress Admin Panel.
Navigate to Tools -> Export
Choose 'All Content' and click to 'Download Export File'.
click Save the downloaded file on your hard drive.
2. It is recommended to have a backup copy of the entire project so that you can quickly restore it if something goes wrong. You will be able to delete the changes and restore the copy with the initial parameters.
3. Install Drupal in the same location as WordPress to access admin functions when the website stops working.
4. Verify the server's requirements - PHP (version 5.2.5 or higher), Apache (from 1.3), MySQL (5.0.15 or higher) or MariaDB (from 5.1.44).
5. Download the installation packages and unzip them. Connect to the server by SSH protocol and go to the root directory. You can visit the Drupal download page and go for the 'Recommended Release' and right-click on the download button, choose the 'copy link location' and insert the address by Shift+Insert.
6. Set Apache ownership after unpacking the installation package. Delete the.tar.gz file through sudo rm <filename> command.
7. Create a database and, using SSH, connect to the server. Create the first user with maximum authorization. Quit the CMS application.
8. Complete the installation by opening your site in the browser. Click 'standard' installation in the options mentioned and click 'save and continue'.
9. Specify the connection parameters by entering the username and password. Insert site info and create an admin account.
10. Right-click on the download link.tar.gz modules. Install new modules.
11. Repeat the above actions to install the WordPress Migrate module. Go back to the modules page and go to the Migration section and choose all the options and save the configuration.
12. Go to the Drupal admin panel and click content. Switch to the Migrate tab and click on the 'Import from WordPress'. Provide the path to the files you intend to download by filling the folder paths in Configuration -> Media.
13. Click Browse and Select XML of the WordPress Export stored on your hard drive. Decide if you want to import WordPress users or create a new Drupal user.
14. You can select the content import method by marking posts as articles and pages as Basic pages.
15. Make sure all the import parameters are set correctly and click on 'Save import settings and run import'.
Depending on the connection speed and website file weight, the migration process may take from a few seconds to a few minutes.
WordPress to Drupal migration is not an easy task as it requires at least rudimentary code skills. You may face issues in the execution of the above transition steps and if you are an amateur, you may find it even more challenging. You need Drupal experts who are adept in handling any technical issues involved in the process of migration and later. The team at Skynet Technologies is always eager to assist you in the transition process and beyond. We've got a highly qualified Drupal team to deal with any challenges, complexities to provide faster and best designed Drupal-based web pages. You can to talk to our experts and get a custom quote.
Skynet Technologies offers Drupal migration, Drupal Maintenance and Support, Drupal development, Drupal content management system, Drupal commerce solutions, and more. Are you facing any trouble while migrating your site to Drupal from the WordPress? Feel free to contact us. We are always happy to help! Our experienced Drupal developers are always ready to tackle any challenges!
Related blogs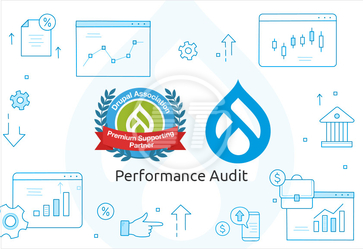 Drupal Performance Audit – Best Practices and Areas to Focus!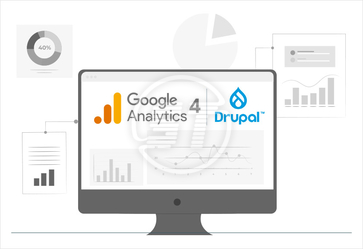 How to set up and use Drupal Google Analytics 4?