Is Your Website Still Running on the Previous Version of Drupal? Here's Why You need to Upgrade to Drupal 9!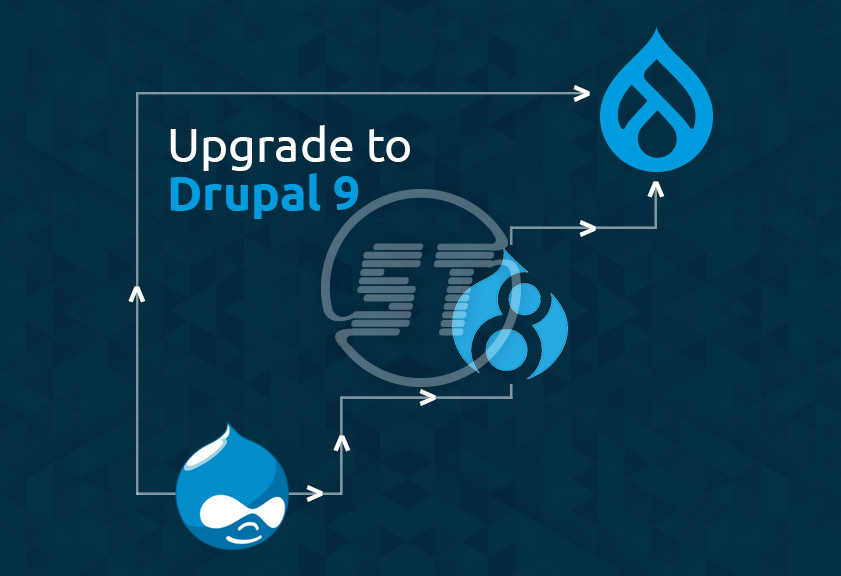 Is your website hosted on the older Drupal versions? You have a little time to save your site from fatal bruises if it's a yes. As technology advances, digital platform developers pace to match their products with the drifting paradigms. So did Drupal! The previous versions of Drupal started having a hard time aligning with security protocols and went into severe compatibility issues with third-party utilities. After brainstorming for some time, Drupal fixed lethal bugs and rolled out more secure Drupal version as Drupal 9. Owing to these reasons, the company looks towards ceasing Drupal 7 support entirely!
"Drupal 7 will reach end-of-life in November of 2023"
So, should you go for Drupal website upgrades? Hell yeah! You need to migrate the entire site to new Drupal 9 if you wish to access all-new features and stay on-beat with your industry. Aren't you convinced of the migration yet? Worry no more! Here are the top reasons stating why a Drupal 9 migration can help to avoid your website upgradation headaches. Let's get started!
What's Meant by the End-of-Support?
Hang on! Some of you might be wondering what does end of support mean? Don't worry; they won't charge penalties after November'23. It's just that the company will stop updating some aspects in the earlier versions leading to their occasional malfunctions and increased vulnerabilities. Here's what you can stop expecting from Drupal for their previous products.
No More Security Updates

A considerable conclusion from end-of-support is that Drupal will stop updating the security configurations in the previous versions. Without up-to-date security patches, your website and data become more vulnerable to lethal cyber-attacks.

Halting Development

Right after Drupal support ends for its earlier versions, the team will halt making compelling design and feature advancements for your websites. Consequently, you will have to satiate yourself with whatever is already available.

Slower Website Development

Drupal will stop attending to bugs and errors once the support period ceases. Result? Your website might possess technical glitches and malfunctions that reduce user experiences dramatically.
Why Should You Upgrade to Drupal 9?
Let's admit that previous versions have no future hereon. You already know how your websites hosted on older Drupal will get affected negatively. So, it's good to detach your strings with Drupal 6 and 7 and upgrade to the recent varieties. The below reasons will back your decision to upgrade your Drupal website.
Enhanced Security Features to Guard Your Website

As Drupal waved goodbye to its previous forms, the company emerged with better security features for its latest updates. Now, you can work on developing a jaw-dropping website with Drupal 9 security protocols.

Besides, Drupal trashed ancient codebases and introduced improved programs to the platform's core. Yes, it will also increment Drupal's rank in terms of security protocols.

Accessibility to the Disabled

You are miles away from churning optimum outcomes if your website remains inaccessible to all user groups, primarily the audiences having impairments. Luckily, developers have designed the new Drupal utilities by keeping accessibility in the foreground.

Migrating to Drupal 9 ensures that everyone engages with your website equally and contributes to propelling your sales. The automated alignment reduces your burden and makes website development way quicker than you thought. So, upgrade to Drupal 9 and never miss a beat!

Faster Updates and Migration Hereafter

Most of us get intimidated by hour-long platform updates and migrations, don't we? Here's good news for you! Drupal will speed up updates and migrations from its 9th version to the more recent ones in the future.

All you need is to leapfrog to modern Drupal platforms and gear up for blazing-fast migrations and updates hereafter. So, Upgrade to Drupal 9 and omit halting your development while the platform updates.

Modifications to Enhance Website Performance

Who doesn't hate laggard websites! The developers' community was continuously insisting on improving performance issues in Drupal and bringing better integrations. Thankfully, Drupal heard us!

The brand-new Drupal 9 resolved Symfony and Twig glitches to surface high-end performances with blazing-fast speed and fewer compatibility issues. Give it a shot if website performance is a headache for you!

More Integrations, Better Functionalities

A rigid platform having no scope for integrations is a strict no-no these days. There's no escape from implementing several third-party utilities and extensions to make your websites wholesome. Drupal 9 takes a further step towards flexibility by welcoming more integrations and synchronizations.

So, you can now embed several functionalities and integrate various utilities to get a holistic website. Unlock more flexibility and develop websites of your dreams by migrating to the latest Drupal versions.

Delight Yourself with Premium Editorial Experiences

Did you find content management difficult in Drupal 6 or 7? Now, you can upgrade to the futuristic Drupal versions and say no more to complex editing experiences.

Drupal developers have embedded a robust content library, a gamut of editing tools, and a comprehensive dashboard to make your content management experiences better than ever. Update your websites to Drupal 9 if you wish to fetch high-end editorial support.

Address All Your Audiences with Mobile-Friendly Architecture

Do you remember when you worked tirelessly to make your website designs responsive manually? Ahh, such an awful experience! However, Drupal 8 and 9 are here to push off your worries at bay with their emphasis on a mobile-friendly architecture. The latest Drupal 9 templates boast in-built responsiveness and omit the need to align the layout with loads of screen sizes.

Ease-it-Out with Multilingual Support

Did you crave multilingual support in Drupal? Your wish has come true if it's a yes! Now, you can add numerous languages to your Drupal website and make it accessible to everyone across the globe effortlessly. Indeed, it's yet another reason to upgrade as soon as possible.
Drupal 9 has streamlined a dozen of features, bugs, and whatnot? As recent roll-outs hit the horizon, industry-aligned web development has become a cakewalk. So, what makes you wait? Get Drupal upgrades for your website now!
Skynet Technologies have 20+ years of experience with Drupal development and CMS services. As a leading Drupal development company, we have an envious record in offering Drupal solutions to our clients. We don't go for a one-size-fits-all approach but create customized solutions for enterprises of all sizes. We strive to build modern businesses that are unique, robust, and profit-driven.
Related blogs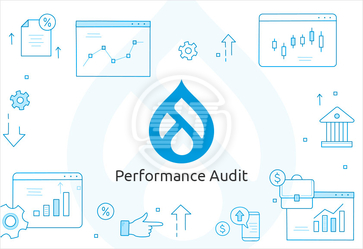 Drupal Performance Audit – Best Practices and Areas to Focus!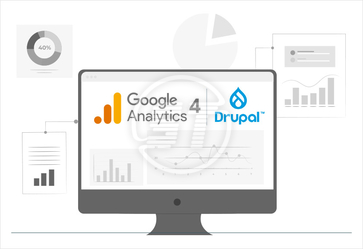 How to set up and use Drupal Google Analytics 4?