Skynet Technologies is recognized as an Aimeos International Ecommerce Expert Partner!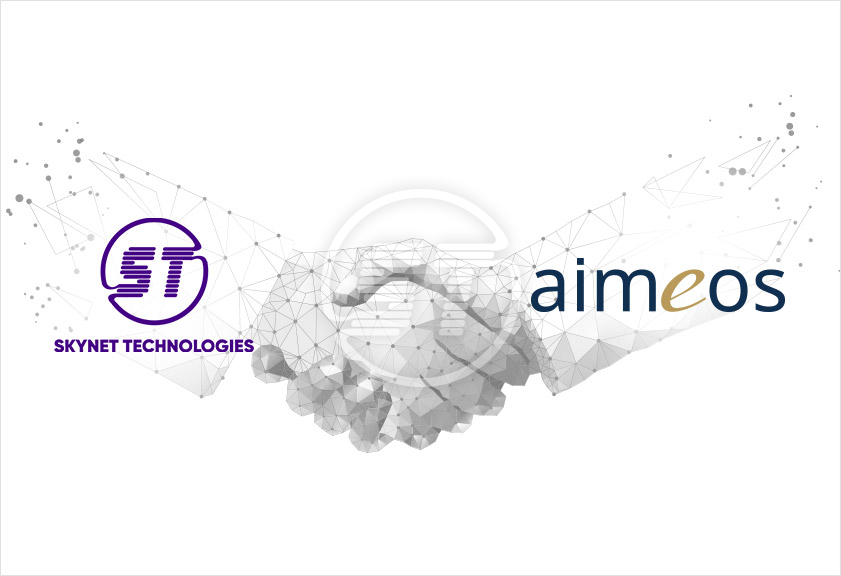 Skynet Technologies is specialized in providing ecommerce development services and digital marketing services for various enterprises with unique brand positioning in the market and improving their business growth & revenue to the next level. They have expertise for clients of different industries across different verticals like Manufacturing, Retail, Healthcare, Education, Fintech & more. The extensive digital marketing services include SEO, PPC campaigns, Google shopping, email marketing, social media marketing, content marketing and many more.
Skynet Technologies has come a long way since its inception till becoming one of the trusted ecommerce development partners offering a diverse service portfolio to different industry verticals. The agency has an envious track record in delivering high-performance solutions and building feature-rich ecommerce stores for clients. The robust and cross-functional teams at Skynet Technologies have proved their mettle time and again in delivering the highest quality output for all the clients.
Now, Skynet Technologies has a new accomplishment to be proud of! It is recognized as a partner of Aimeos, a PHP ecommerce framework. By offering lucrative Aimeos services, Skynet Technologies has become a one-stop-shop for ultra-fast ecommerce development using the Aimeos package. Banking on the skilled Laravel development team, Skynet Technologies has been maneuvering rapidly in building top-notch ecommerce websites using Aimeos.
The quality of Aimeos development services is unparalleled and exceptional that helped it gain a new coveted position. With a steadfast commitment to client satisfaction, the entire team has worked with great diligence to deliver brilliant solutions to the businesses. This recognition puts the onus on the entire team to continue the best performance and raise the bar even higher to help the future clients looking for Aimeos solutions.
Aimeos Development Services
Skynet Technologies has been offering all-inclusive Aimeos services that include development, design, migration, integration, plugin, payment integrations, custom analytics, multi-tenant solutions, support, and maintenance. The entire team is carefully handpicked and trained to provide full-funnel Aimeos services.
Today, the team of Laravel developers at Skynet Technologies has been one of the best to create lightning-fast and incredibly scalable ecommerce websites. With cutting-edge ecommerce and SEO services, Skynet Technologies and its team have helped ecommerce businesses improve their sales with increased conversions. From augmenting the sales numbers to jazzing up the brand name, many happy clients have given their thumbs up to Skynet Technologies' Aimeos service suite.
About Aimeos
Aimeos is one of the Laravel ecommerce packages with best-in-class features that are rich and adaptive. Aimeos can be easily integrated into Laravel applications and offers customizable themes, multivendor support, multilingual facility, multi-inventory capabilities, and SEO-ready e-shops. One can build ecommerce web applications that outperform the competitors using the Aimeos ecommerce package. It provides enormous flexibility by supporting more than 100 payment gateways via Omnipay PHP library and also optimizes web speed.
Many out-of-box extensions are also provided with Aimeos like multi-vendor marketplace extension to build feature-rich multi-vendor marketplaces, #gigacommerce for building faster, flexible, and scalable websites and Typo3 extension for building complex B2B multi-brand ecommerce portals. It also comes with many modular templates for dynamic features and improving usability.
Significance of Aimeos partnership
The recognition by Aimeos as its partners comes with a multitude of benefits. It's letting the world know of the best Aimeos services one can have! As an official international Aimeos ecommerce experts, Skynet Technologies carves out a space for itself on Aimeos' website and would proudly showcase this badge of honor to the world. The perks and benefits aren't limited to finding a way to Aimeos' hall of fame! Skynet Technologies would always be in constant know of the latest Aimeos updates and can peak the quality of its services.
With its extensive experience, it has become a one-stop solution for all web services that including CMS solutions, digital transformation, ADA compliant services, and more.
Disclaimer – *The information contained on this page is provided for informational purposes only, and should not be construed as legal advice on any subject matter. We request you to consult a professional lawyer or agent to get legal advice on any subject matter. You should not act or refrain from acting on the basis of any content included in this site without seeking legal or other professional advice. The contents of this site contain general information and may not reflect current legal developments or address your situation. We disclaim all liability for actions you take or fail to take based on any content on this site. The operation of this site does not create an attorney-client relationship between you and Skynet Technologies USA LLC.