Skynet Technologies has been named a 2022 Best of Ohio Award Winner by UpCity!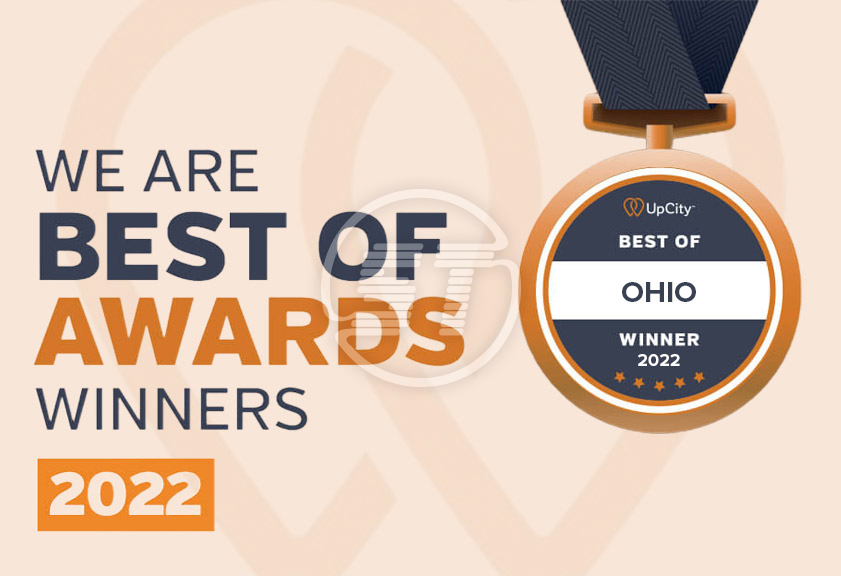 The UpCity "Best of" Awards have returned after a successful inaugural year in 2021. To commemorate the top 50 B2B providers in each U.S. state and Canadian province, the UpCity "Best of" Award highlights the tremendous work being done by our partners and more in their local area.
Awards are given based on the UpCity Recommendability Rating, which was developed to determine a B2B service provider's credibility and trustworthiness, giving UpCity the confidence to recommend them to potential buyers seeking their services.
We are proud to reveal that Skynet Technologies has been recognized as a Best of Ohio Award winner by UpCity!
UpCity is a B2B online marketplace that connects businesses to trustworthy service providers. With 70,000+ listed providers — from digital marketing agencies, consulting firms, development specialists, and many more — over 1.5 million businesses have used UpCity to find exceptional partners for their needs.
UpCity's proprietary algorithm pulls from digital data points like reviews (both on UpCity and other third-party review sites), rankings in relevant search results, domain authority, website speed, and user experience to connect businesses with high-quality service providers like us.
Dan Olson, CEO of UpCity, had this to say about Skynet Technologies:
"The professionals at Skynet Technologies believe in a customer-first approach to every project, and it shows in the results they produce for their clients. From ecommerce to ADA compliant web design and everything in between, Skynet Technologies puts the needs and aspirations of their partners at the forefront of everything they do. And that's why we're excited to announce them as one of 2022's Best of Award winners!"

- Dan Olson, CEO, UpCity
This honor has been possible, in part by our 5-star review rating on UpCity. Here is one of our favorite pieces of feedback we've received from our excellent clients:
"I have been working with Rajesh and his team for over ten years on a variety of different technical projects including websites, sales funnels, email infrastructure for my business, and more. He bends over backwards and has even worked around the clock to make sure every outcome exceeds expectations and stays within budget."

- Kaya Stanley, Owner
Thank you to UpCity for naming us a 2022 Best of Award winner, and much appreciation to our clients, without whom we could not have achieved this accolade. We take pride in our community and it's an honor to be recognized by them.
Disclaimer – *The information contained on this page is provided for informational purposes only, and should not be construed as legal advice on any subject matter. We request you to consult a professional lawyer or agent to get legal advice on any subject matter. You should not act or refrain from acting on the basis of any content included in this site without seeking legal or other professional advice. The contents of this site contain general information and may not reflect current legal developments or address your situation. We disclaim all liability for actions you take or fail to take based on any content on this site. The operation of this site does not create an attorney-client relationship between you and Skynet Technologies USA LLC.