15 Web Design Tips to Elevate Your Small Business Website in this Digital Era!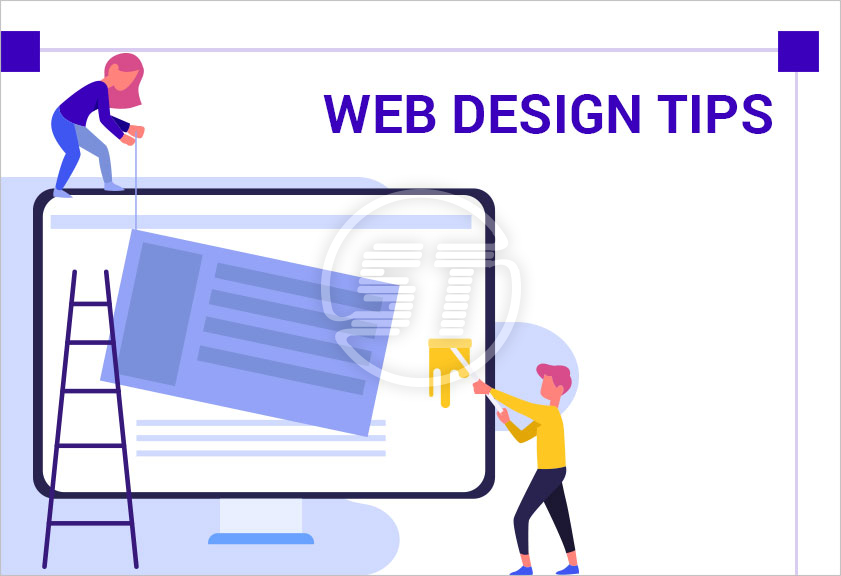 In today's competitive market place, an online presence in terms of a Website is a must for every business to get notice and build long-lasting trust with its consumer-base. Having a strong online presence with the help of good website design, which provides good web services, not only generates more sales but also gives a positive first impression leading to elevated success for the business concern. Taking the right steps makes the thinking process much easier and efficient.
Web Design Tips
The following are 15 Web Design Tips which convert your online visitors into customers by giving it a professional look in this digital era.
1. Blogging feature
Visitors tend to research the company's ethics and value before purchasing any product or service. Blogging on the website helps to build direct connectivity with new visitors by showcasing the best website traits. Creating a buzz on the website by publishing regular blogs, helps to solve their problems, builds a responsive UI/UX web design, and achieves a higher ranking in the search engine results by making indications to Google.
2. Highly Accessible
Accessibility is the ranking factor. Having clear content makes the website disabled-friendly and generates a high rank on Google which helps your website to show up in the Google results. The addition of a few lines of coding to the site also makes it comfortable for people with disabilities and impaired reading thus, improving the numbers of visitors.
3. Highlight contact info
A contact page should consist of basic details like the company's email addresses, phone numbers, hours of operation, physical address, directional maps, company registration details, etc to build a good and trustworthy UX/UI (user experience/ user interface) website. The contact info should be placed at a convenient and easy to locate the place the footer part of the website.
4. Email newsletter form
Adding an automated marketing service in the UX website design by creating an Email newsletter through email marketing also helps in capturing visitors' email addresses. This channel ranks as the highest ROI (return on investment) marketing tool. Tools like Drip, Opt-in Monster, and Mail Chimp, provide easy email listings.
5. Captivating website
A good website design defines as a clutter-free, simple design that conveys all important information to the online customers. Providing pleasant experience with professionalism serves the purpose of a good and successful UI and UX website design.
6. Mobile friendly
Building a responsive web design that adapts to all the devices especially the mobile is a crucial requirement in today's market. This is done by automatic resizing of the site pages on different devices and adapting to their different versions to load quickly and provide a hassle-free user experience.
7. Appropriate CMS
Choosing the right CMS for the company also adds many benefits and flexibility in the functionality of the small business website design and its services. CMS stands for the content management system, software that assists in the smooth functioning of the website.
8. Create professionalism
Invest in a web designer for building a consistent brand, helping in giving a professional look, by utilizing the theory of colors, graphics, phones, design templates perfectly, and matching the brand's logo with its value thus, providing a unique look to the website. The eye-catching home page is important as, it's the first page viewed by the online users and consists of all important highlights, products, and brand information.
9. Include customer testimonials
An effective way to build trust with customers is by including customer testimonials in the website design. A testimonial is a third-party validation in the form of reviews given by a reputed company that tried and trusted the product or service. This leaves a strong influence on potential customers helping in building a small business.
10. Unique domains
In this digital business era, a memorable and unique domain name is as important as the business name. An easy, short, and memorable domain name is wiser to purchase which stands out among other business domains.
11. Deep researches
Researching your business is an important aspect before designing any website. Deep research means searching about competitors, leaders in the same industry, and building a critical view about the likes and dislikes of the online users related to the website.
12. Decide your platform
Popular DIY website platforms are flooded in the market which makes it easier to create your business website.
Following are some available platforms for designing a website-
Wordpress Offers a large amount of customization
Square Space Compared to Word Press, offers less degree of customization
Shopify This would be considered as the best option for your online selling store.
13. Content planning
Planning requires referring all inspirations from popular business websites, your brand goals, reviews, and inputs from customers and fitting them into the newly formulated UI website design. This also includes forming a customer-focused content which connects directly to your customers.
14. Special attention to loading time
Online viewers expect fast browsing websites and slow loading time to ensure the best online experience. The bandwidth and hardware infrastructure should support the graphic designs on the website, serving a good amount of traffic to your site.
15. Organize the website
The organized website builds a connection with the content and is preferred by customers and search engines, thereby providing a better user experience. It helps in the customer's skimming process which makes them feel rooted and helps them in grabbing important information quickly. Using easy fonts, bullets, making it bold, using different colors further enhances the organized content. During organizing, the content headlines must be eye-catchy enough to grab customers' attention.
Conclusion
Knowing your business values and goals will help you to take the right step. It can be frustrating and time-consuming, but the right UI/UX website design which provides the right website services is all the difference you need to drive your small business up giving it a competitive edge in the market place of a digital world.
We are offering UI/UX Web design, ADA compliant website design and development services to help you avoid legal battles and penalties. Our dedicated team is capable to handle simple to complex accessibility requirements for clients from diverse industry sectors. We deliver an ADA Compliant website design that is accessible for everyone.