ADA Compliance Checklist 2020 for Websites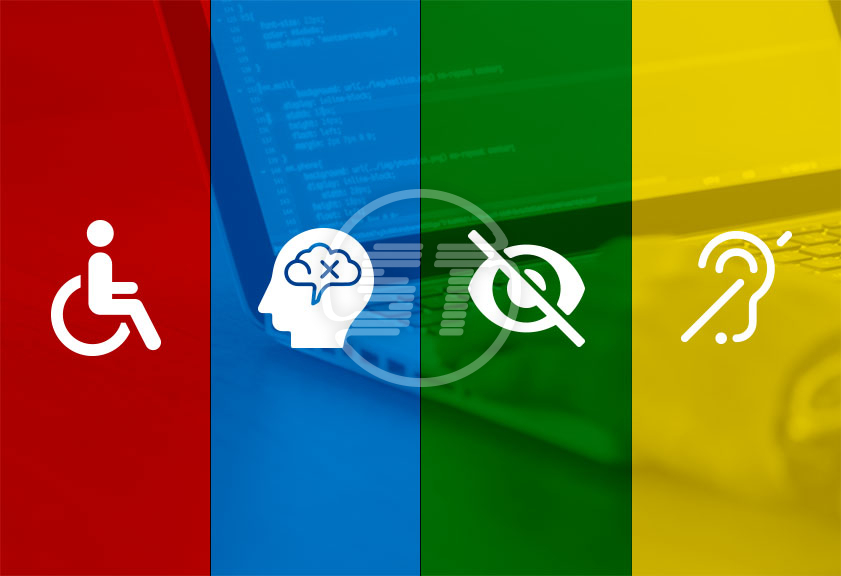 Following is a complete checklist for Level A and Level AA Compliance. Review your business website for ADA compliance by checking the below ADA Compliance Website Checklist.
Level A Compliance
Level A is more basic level and provides minimal amount accessibility for website.
All the Non-text content should have an alternative text
All the video content should include captions with audio
Create a text transcript or description for all the video and audio content
Navigation and Header tags should be presented in logical order
Do not use presentation that relies on color
Do not play audio and video automatically
Provide full website control through Keyword
Provide user controls for moving content
Provide a "Skip to Content" link
Provide User controls on time limits
Do not use Automatically scrolling or blinking content
Page titles clearly describe page content
All the link's purpose is clear from its context
All the web pages have a language assigned
Elements should not change on focus
Clearly identify input errors and provide text based notification to user
Provide proper guidance and instruction where user input require
Website should be compatible in all the browser and available through user's assistive technologies
Make sure there are no major code or validation errors
No strobe effects or rapidly flashing colors occur on the site
Forms have Proper labels and legends that can be read by screen reader software
Level AA Compliance
Level AA provides sufficient amount of accessibility and comply with Level A Conformance checklist.
All the Live video and audio includes captions
Provide Audio description for all prerecord video content
Text content and images of text must have a contrast ratio of 4.5:1.
Text can be resized to 200% without loss of content or function
Minimize the use of images where text can achieve the purpose
Web Pages can be accessed in multiple ways
Keyboard Focus should be clear and visible
Notify user when language on page changes
Redundant links should be minimized
Suggest fixes when users make errors
Use of Menu, Icon and Button should be consistent
Level AAA Compliance
Level AAA provides maximum amount of accessibility and allow users to navigate website without any limitations. This level complies with both Level A and Level AA conformance checklist.
Use sign language translations for videos
Add extended audio description for videos
Provide an alternative text for videos
Provide live video alternatives
Contrast ratio between text and background is at least 7:1
Audio should be clear without any background noise to hear
Minimize the use of images where text can achieve the purpose
Complete control over Keyboard accessibility
There should no time limit for web content
There should no interruption while navigating to Website
Save user data when re-authenticating
All the links should have a clear purpose given in text
Separate content with headings
Explain the strange words and abbreviations
Nine-year school child can read website content
Don't change element without user request
Minimize the risk of interruptions or errors
Provide complete support and instruction
Skynet Technologies USA LLC is a Nevada based company offering ADA compliant website design and development services to clients from varied industry sectors. We have dedicated and experienced developer capable to fulfil web accessibility need based on your business requirements. Our professional ADA website development services are available in all the 50 states of the USA.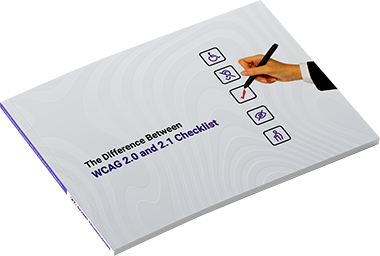 The Difference Between WCAG 2.0 and 2.1 Checklist
The WCAG 2.0 and 2.1 checklist covers web accessibility of all the content and is not specified to any technology or industry. It has created a roadmap to deliver a better exclusive online experience. The WCAG guidelines are helped you to address those with auditory, physical, speech, visual, learning, cognitive, neurological, and language disabilities.
Explore how to bring your digital properties or assets into compliance with the latest Web Content Accessibility Guidelines (WCAG) by downloading our interactive WCAG 2.0 and 2.1 checklist now.
Download Now
Request Free ADA Website Audit
Related blogs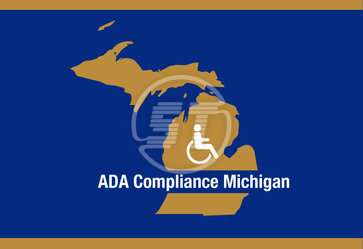 September 30, 2023
How can you ensure your website meets ADA compliance in Michigan?