Uncover the secret of ADA compliance in school, college and university website!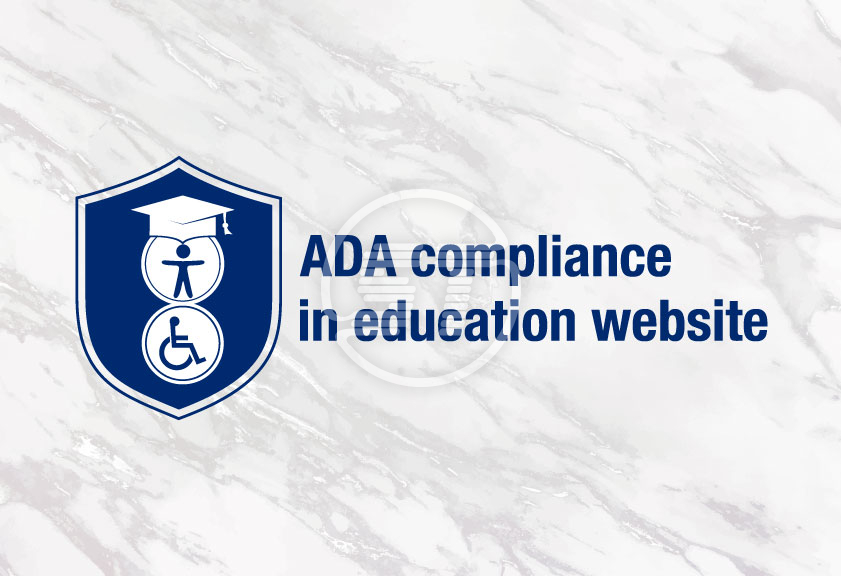 "Every student can learn, just not on the same day, or in the same way."
Learning is a process; for some, it is a little more difficult than others. But yes, every student can learn for sure if provided materials are not discriminated or underprivileged with learning opportunities. Ever since educational requirements tilted towards online platforms, it has become problematic for many students to access important knowledgeable information.
Digital influence has increased on education post-pandemic. There are some students (specially for higher education) in remote arrangements, who entirely depend on schools/educational institutions' websites and e-learning material for their studies. Schools shouldn't sabotage such students study process but offer them equal learning access by removing accessibility hindrances from the websites.
Let's pave the digital path by removing accessibility impediments so that every student can get a right opportunity to shape their career and future.
Key ADA accessibility guidelines for school, college, and university websites
There are ADA and other guidelines for schools and educational institutions. According to the government, "Educational institutions are just as prone to lawsuits when their websites are not ADA compliant, making this an essential consideration."
School, college and university websites must have accessible web pages for assignments and papers, and to fulfil other study-related requirements. And to remove all accessibility barriers, they need to remediate their websites.
Also, mounting lawsuits against schools in the Office of Civil Rights (OCR) are the prominent reasons why schools cannot just own a simple website without adhering to ADA and other guidelines. In a nutshell, every American K-12 & higher education institution (including colleges and universities) ought to be ADA compliant.
YOU MAY ALSO LIKE: How to avoid ADA lawsuit?
Essential checklist of an ADA compliant educational website
Remediate your school/college website for all students so that they can easily access websites and learn their lessons independently. Apparently, accessibility improves user experience and eventually uplifts learning level.
Some of the essential practices that help creating accessible solutions for schools and higher educational institutions are:
Focus on content readability (font size, color, line spacing, etc.).
Add precise and relevant content.
Avoid using flashing elements in the content.
Navigation must be logical and predictable.
Try using in-built page layouts and styles in Word processing apps to provide semantic structure.
Add succinct alt text to all images.
Be careful with color contrast between text and background keeping visually impaired students in mind.
All videos require captions, and each audio must have transcripts.
Do not overstuff the website with several attachments, forms, and other stuff. These elements might be overwhelming for disabled students. Keep web pages as simple as possible.
Ensure to have keyboard navigation in place.
Best practices for educational website accessibility remediation
Existing school websites might need remediation to facilitate accessibility for every student and faculty. Thus, diagnose the accessibility issues and then fix them immediately.
1. Keyboard issues
Keyboard issues are crucial, and they require special attention for many students who suffer from some sort of disability and cannot use the mouse, they entirely depend on keyboard navigation. But unfortunately, myriad school websites do not have complete keyboard accessibility to navigate through the website.
Issues like keyboard focus on a selected word/link or drop-down menu operation, hidden controls, tab control, etc. are problematic for students with disabilities.
If students are unable to perform crucial tasks during their learning phase, it is a hurdle that needs to be fixed. Any issue related to keyboard navigation must get resolved. Read WCAG success criteria 2.1.1, 2.1.2, 2.1.3, and 2.1.4 for keyboard navigation to know more.
YOU MAY ALSO LIKE: WCAG Compliance and Level A, AA, AAA
2. Missing alt text
Alt text is another profound reason behind inaccessibility of a website. This problem occurs when visual elements of websites do not carry their alt text. Thereby several students cannot understand the purpose of that visual element. Thus, alt-text remediation is important, which is mentioned in WCAG success criteria 1.1.1.
Moreover, alt text is a prominent factor in SEO as well and adding alt text is straightforward. Keep alt text relevant that describes image aptly.
3. Inaccessible forms
Forms are as important as any other component on a school website. They might be required for class registration, online exam details submission, or to record feedback/query from students. But if the website forms are not accessible, a huge chunk of students will not be able to fill them independently. WCAG success criteria 1.3.1 and 3.3.2 has guidelines to remediate website forms. So, review all forms on your school website and fix accessibility issues on priority.
4. Documents accessibility
PDFs and other documents (Word, Excel, PowerPoint, etc.) must be accessible to each student and teacher. Along with PDFs and other documents, if there are other e-learning materials available on the school website, they are expected to adhere with WCAG/ADA guidelines to reduce web accessibility barriers.
5. Pre-recorded lectures
Many schools and higher educational institutions have pre-recorded lectures to make studies convenient for remote students. They can be accessed at any hour of the day from any place. However, the problem is their inaccessibility. Thus, the teachers who are recording their lectures must follow suggested guidelines on the length of the video, language clarity, background noise, backdrop, lighting, etc. The language and voice should be clear to assimilate the concept. Pre-recorded lectures must have closed captioning.
YOU MAY ALSO LIKE: Communication and Video Accessibility Act
6. Color contrast
It is one of the common yet crucial facets of website accessibility. Educational/school websites should adhere to minimal design and standard color contrast so that educational content will be readable to students with color blindness or any other visual impairment.
7. Assistive technology compatibility
Students with some kind of disabilities are depending on assistive technology to explore website content. Assistive technology like screen readers, braille devices, text-to-speech software, etc. are all used in education spanning from kindergarten to higher education. Thus, websites must be compatible with assistive technologies so that students can use these tools and complete their studies.
In virtual classrooms, assistive technology can help students to highlight text and read aloud, which is an aid for students with cognitive or visual issues. These assistive technologies help students to type and complete assignments easily. Automated transcription tools convert lectures into text and so on.
Therefore, audit and remediate every facet of the website to make it compatible with ATs.
YOU MAY ALSO LIKE: Screen Reader Accessibility
The standards and legal requirements
"Section 504 and Title II require schools and colleges to ensure that the technology they use is fully accessible to individuals with disabilities or otherwise to provide equal access to the educational benefits and opportunities afforded by the technology."
Office of Civil Rights (OCR) law has given this statement and schools/educational institutes must understand and follow the statement. Other than this, schools are expected to learn about below mentioned requirements and apply them on their websites.
Americans with Disabilities Act (ADA) – addresses non-discrimination in public entities.
Title II of ADA – says that schools/universities should furnish auxiliary accessibility aids to students on request and make necessary modifications in policies and procedures if needed.
Title III of ADA – ensures that schools and higher educational institutions (public and private) are not discriminating against deserving students based on their physical abilities.
• Section 504 of the Rehabilitation Act of 1973 – reserves the rights of disabled students.
Section 508 of the Rehabilitation Act of 1973 – requires agencies that have federal funding to provide accessible solutions to everyone. Since elementary and secondary schools receive funds from the government, thus they should own accessible websites.
Individuals with Disabilities Education Act (IDEA) – governs the way accessibility is provided in schools. It became a law in 1945.
Accessibility is important for every educational website not to only avoid lawsuits, but also to provide basic and higher education to every student.
The importance of ADA compliance for school, college & university website accessibility!
Research has been constantly showing numbers of disabled students, and that is the reason the government has taken strict actions against schools.
According to NCES,
15% of college students were suffering from ADHD in 2022.
The six-year graduation rate of students with disabilities at four-year colleges is 49.5% compared to 68% for students without disabilities.
Only 37% of students report their disability to their school or college.
Most shockingly, 15-43% of total students who report their disability, do not receive any accessibility accommodations from their school.
Don't wait until your website falls in a lawsuit trap, instead commence remediating the website. The best way to include accessibility in your website is to reach out to a trustworthy web development company.
Skynet Technologies, an associate member of the International Association of Accessibility Professionals (IAAP), offers a range of ADA web accessibility services . From design to audit, consulting, training, remediation, and support, we strive to create an inclusive web world. Contact us for a free quote or email hello@skynettechnologies.com.
Related blogs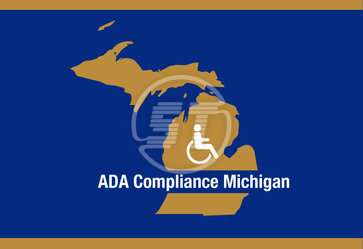 September 30, 2023
How can you ensure your website meets ADA compliance in Michigan?