A Comprehensive Guide on ADA website compliance in Florida, the Sunshine State!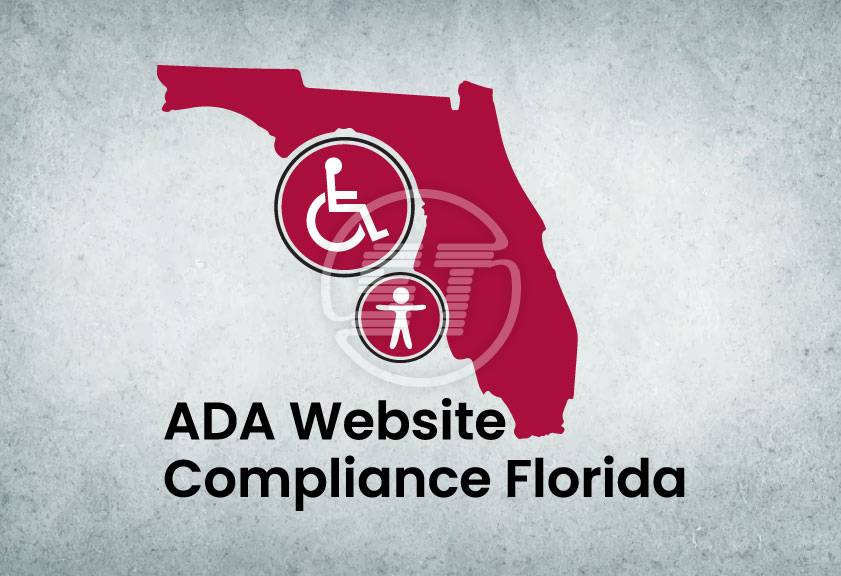 Website accessibility and compliance are crucial aspects for any website in Florida. The state has implemented web accessibility laws to ensure equal digital access for all citizens, including those with disabilities. The laws are based on Section 508 of the Rehabilitation Act of 1973 and WCAG (Website Content Accessibility Guidelines) standards which is the minimum requirement for web accessibility in Florida.
Failure to accommodate disabled individuals on websites can result in ADA lawsuits, and shockingly, Florida ranks second after New York in terms of the number of accessibility lawsuits. Reducing these lawsuits and improving digital accessibility landscape's scenes has become the topmost priority for the Florida government. Let's learn more about digital accessibility scenarios in Florida.
Reasons why Florida made websites compulsory to comply with accessibility laws?
The answer should be Lawsuits, what do you think?
Federal ADA lawsuits are one of the major concerns for the Sunshine State. Website accessibility and usability both are preconditions to claim a website as an accessible one.
There were several lawsuits launched in the past and still new cases are being filed, that pushed the government's button and made them impose stricter laws on each website operating in Florida. One of the notable lawsuit cases is the Gil case against Win Dixie's grocery store, which happened in 2017. Gil launched a complaint against the store saying that parts of Dixie's store website were not compatible with screen readers. And since a store's website comes under a service category, it ought to be compliant with ADA guidelines.
In this case, the Southern District Court of Florida found that the website was required to be ADA-compliant. The court accepted that the website was not a place of public accommodation, but it was a string between user and the store. Gil could not avail the services due to the impediments Dixie's store had.
There are several other cases in which a person with some sort of disability found an inaccessible website that became a hindrance to accessing the required service, product, or information.
This is not it, even Florida government agencies are being targeted for not offering accessible solutions. Government documents such as policy manuals, city council meeting minutes, financial reports, etc. are expected to be accessible.
Due to inaccessible PDFs (and other documents), several counties in Florida had to go through trials and lawsuits process. The lawsuit settlement amount is huge; it ranges from $10,000 to $20,000, which is not only an economic loss but image damage as well for a government agency or other private organizations.
So, yes lawsuits are the prominent reason behind strict accessibility laws enforcement in Florida.
YOU MIGHT ALSO LIKE: How to Avoid ADA Lawsuit
What accessibility standards are applicable in Florida?
To avoid lawsuits and provide accessible websites, state government and federal agencies' websites are expected to comply with Section 508 while developing, maintaining, procuring, or using electronic information or technology.
However, the government gives an exemption on failing to comply with the standards only if implementing accessibility becomes a financial burden for the agency. In that case, they need to provide some alternative means thereby disabled users can access the essential information.
Moreover, the 2022 Florida Statute contains guidelines for public businesses on their website accessibility. Chapter 282 is specifically designed for communication and data processing. It has three parts –
Part I - Sections 282.003 – 282.319 are for Information Technology Management.
Part II – Sections 282.601 – 282.606 have guidelines on the Accessibility of Information and Technology.
Part III – Sections 282.701 – 282.711 are for Communication Information Technology Services.
Chapter 282 comes under Title XIX of Florida Statutes. Read the guidelines in detail to know more about them.
How to find a website's accessibility barriers and remediate them?
Though there are automated accessibility checkers that help audit a website to find if it is accessible or not, it is advisable to review a website thoroughly by following manual steps.
Test all web pages against ADA guidelines

Testing or auditing a website takes time but it is inevitable to own an accessible website. Each page must be checked keeping ADA guidelines and Title XIX in mind. Examining code and reviewing each page for its consistency help in improving website performance as well.

List all the issues in their order of severity

Once all the accessibility issues are identified, make a priority list of issues that keep the most severe problems on the top. Thereby design team can begin working on critical issues first.

Remediation

While remediating the website, incorporate such remediation ideas that consider assistive technology execution as well. Every component in a website should be compatible with all assistive technologies. Adhere with ADA guidelines and fix all accessibility issues.
YOU MIGHT ALSO LIKE: Screen Reader Accessibility
Embrace digital accessibility to increase chance to reach a bigger audience segment!
So, what are you waiting for? To protect enormous dollars and brand image, implementing accessibility has become obligatory now. Though digital accessibility has increased in Florida post accessibility standards enforcement. Accessibility lawsuits have given admonishment to companies that websites should be made accessible from the beginning and continuous accessibility audit is necessary to maintain their accessibility.
Digital accessibility not only prevents lawsuits, but it also widens your business reach and helps everyone avail your services.
As a proud organizational member of IAAP and an official W3C member, Skynet Technologies actively supports the global accessibility community.
Our expertise lies in ADA website accessibility remediation, addressing diverse needs. Whether quick enhancements or comprehensive solutions, we offer it all – accessibility design, audits, consulting, remediation, and support. Contact us at hello@skynettechnologies.com or fill out the form for a quote. Elevate your digital presence's accessibility with us.
Related blogs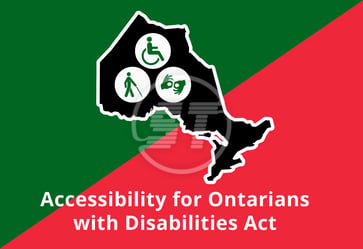 September 23, 2023
What are the Accessibility for Ontarians with Disabilities Act (AODA) requirements?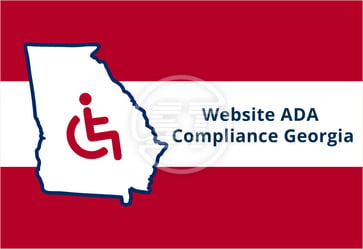 September 22, 2023
Website ADA compliance standards and guidelines in the Georgia!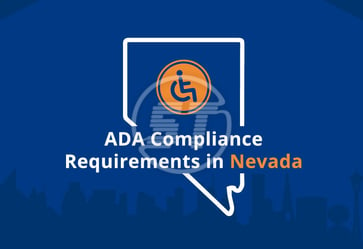 September 20, 2023
ADA Compliance Requirements for Websites & Applications in Nevada!