Aimeos 2021.07 has been Released – What's New?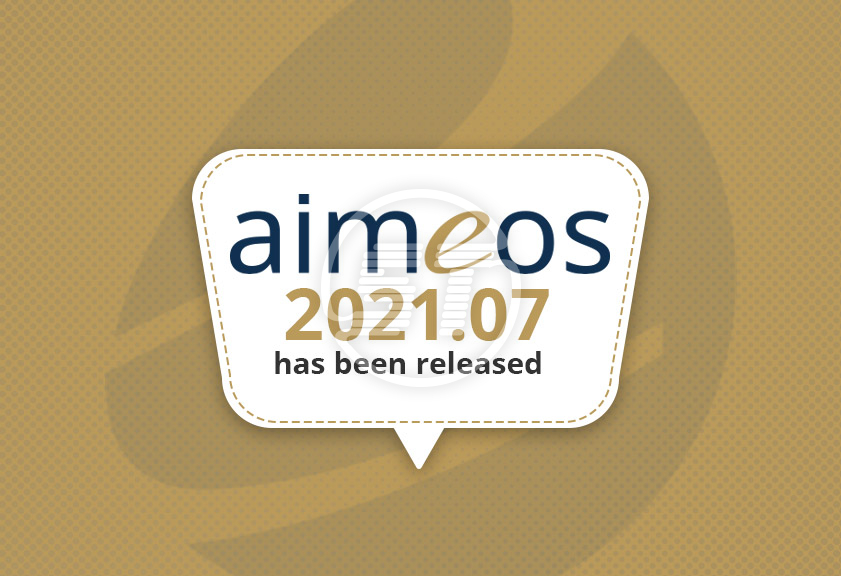 No wonder Aimeos has come up to be the most efficient ecommerce solution. Besides having lots of high-end features; Aimeos lets developers to dive deeper into the technical aspects, its attributes and experience!
Aimeos has rolled out the Aimeos 2021.07 version. Aimeos always makes the ecommerce store with a gamut of fresh releases, new features, new functionalities, new improvements, new advancements and much more. In the end of the April 2021, Aimeos has just released its updated version of Aimeos 2021.04. Whether you are a developer, store owner, or an enterprise; it's mandatory to stay at the top what's new in Aimeos 2021.07!
So, let's dive in what's new and what changes are made to the Aimeos 2021.07 New Release!
The most noticeable change is the new default theme, but the release contains many more improvements as well, especially for multi-site environments.
New Default Theme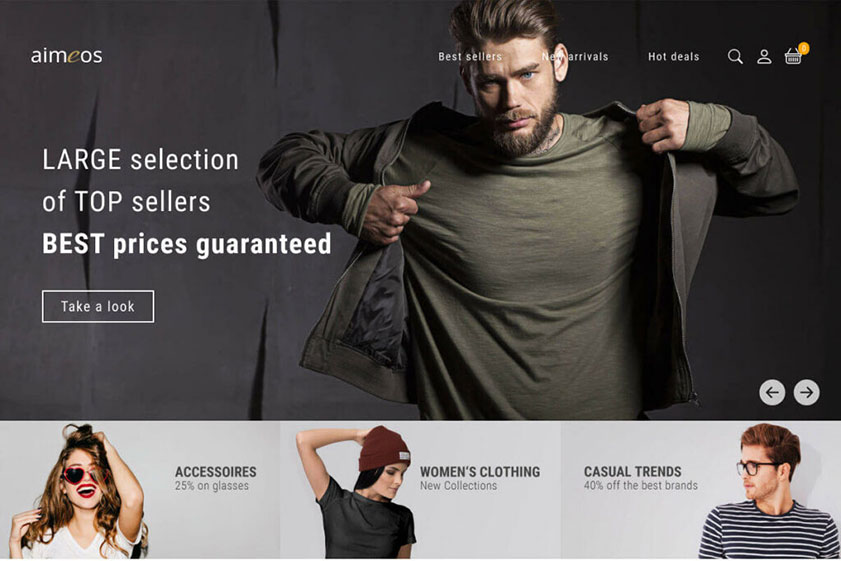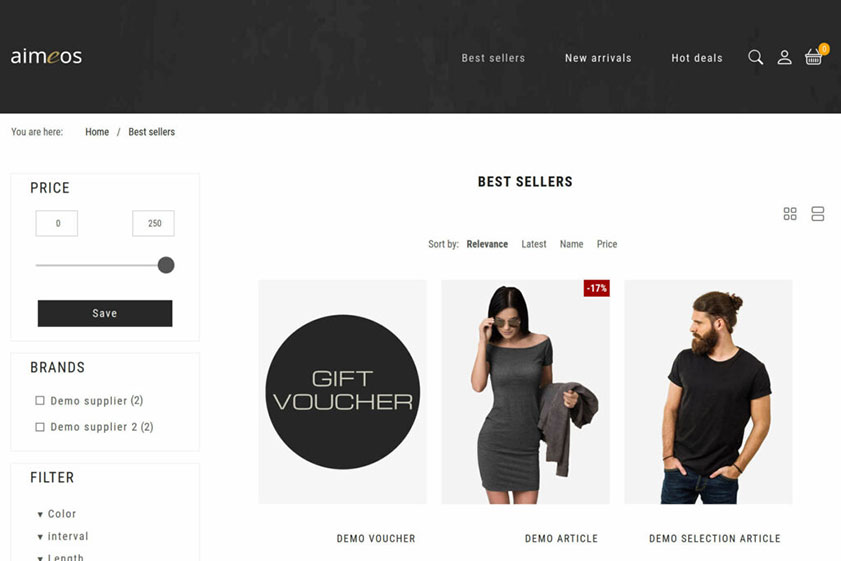 After installing Aimeos, the first change you will notice is the new default theme. It has redesigned with fresh look and feel to provide pleasant experience. The content on the new theme is created by using the Aimeos content management extension. You can now insert the product lists as well withing your text, images, and videos. It also fully supports right to left languages like Arabic as previous theme did. The rest things can be customized based on your needs. The good news is the new default theme is fully optimized to receive top scores at Google Lighthouse.
Backend New Setting Panel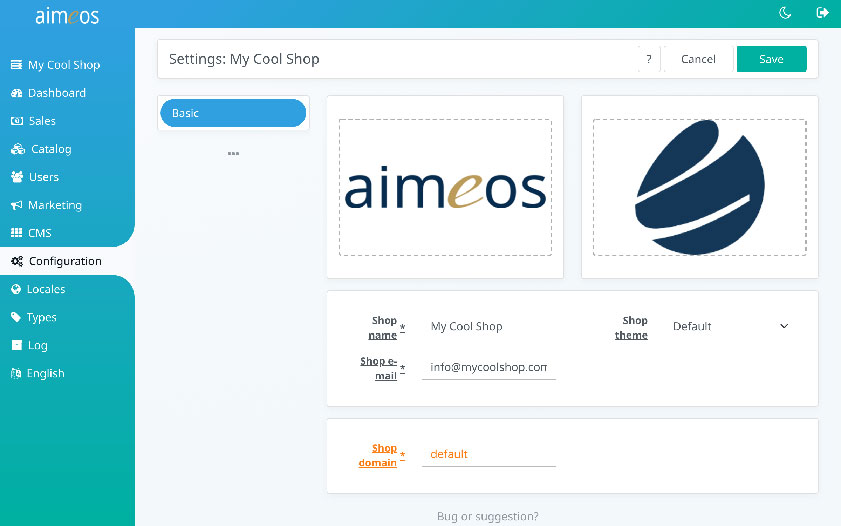 In the latest version of Aimeos 2021.07; there is a new panel in the admin backed for adding multiple configuration options like images, shop, theme; the setting is available in "Configuration > Settings". It is more useful in multi-site environment because it allows to configure basic setting based on their choice. The admin (shop owner) can also set their custom domain name in the panel if Laravel and Aimeos installation is configured as multi-site set up. You can also extend this panel by adding custom subparts.
Sending Order Notification emails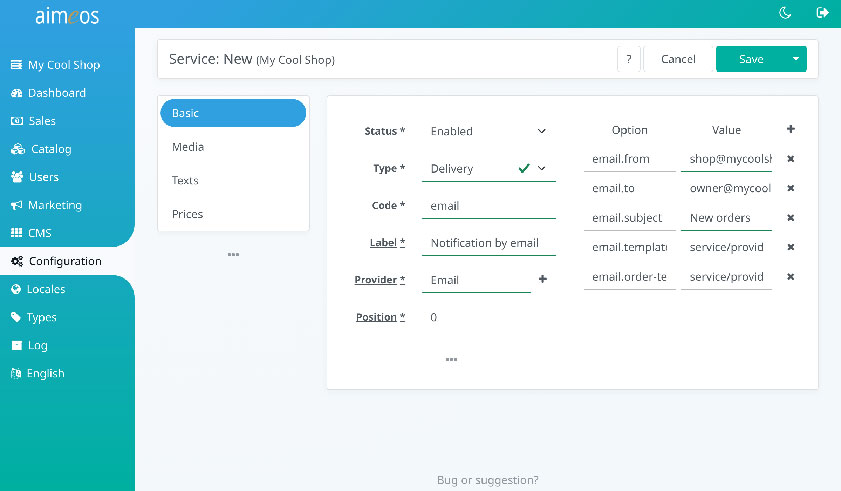 In the remake of Aimeos 2021.07; there's an "Email" delivery service provider who sends emails including the order data in custom email. These emails can also contain several orders at once & they are send when order/service/delivery job controller is executed. So, based on clients need; you can send email once a day, every hour or immediately. The Aimeos core contains the delivery service provider templates; using it can be fully customized.
Extended Order Management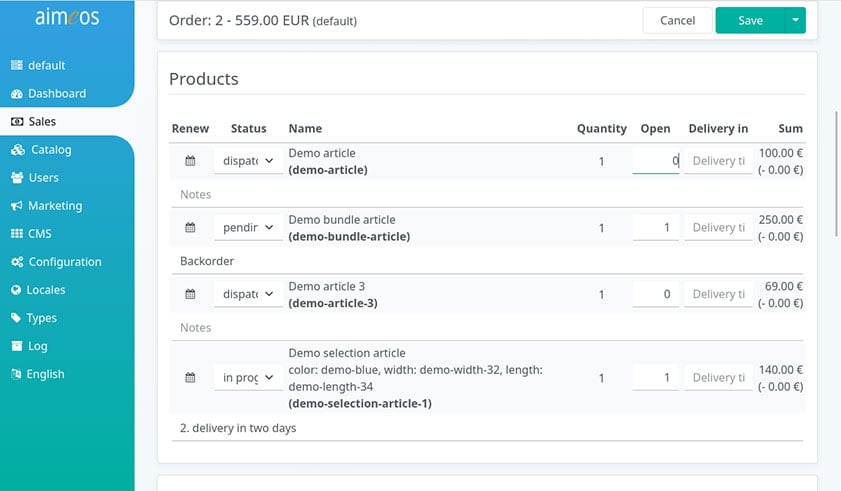 The detail view of the Aimeos Order panel has been expanded in the new release of Aimeos 2021.07. Now the order panel contains the warehouse management related fields. It can help you to lean warehouse management functionalities in case if you don't have any specialized system for that kind of task.
There is a new notes field, you can add arbitrary text which isn't shown to customer while the content of the "Delivery In" field is displayed in the customer's order history.
Additional improvements Made in the Aimeos 2021.07
Another improvement has been implemented for multi-site and marketplace setups. The most noticeable is the new scheme for storing uploaded file, including its preview images. On a previous version, all files are stored in two main directories ("files" and "previews"), and it had been almost impossible to seek out which file origins to which site. Now, all files are stored by site ID, e.g., the files for the primary site are placed at "./1./files" and therefore the previews in "./1./previews". If the shop owner decides to close the shop, it's now easy to remove all the files that belong to that shop.
Security Improvement
Now the activation of the Content Security Policy (CSP) is by default. The admin backend and frontend are now secured by a set of rules which allows only CSS, JavaScript, images, and other code & objects. This also stops executing hazardous content from some website attackers and prevents cross site scripting. The CSP rules are an additional security layer to avoid security related problems like session steals, information leak and others.
Now, it's time to list out the points what you will require to upgrade in your current Aimeos store. So, what are you waiting for?
Following is the several Aimeos 2021.07 Upgrade Notes:
Since 2021.07, installing Aimeos via composer requires composer 2.1+ and therefore the official Aimeos extensions prefixed with "ai-" must be far away from the "./ext/" directory. Instead, they are installed into "./vendor/aimeos/" now. If you don't remove them with
rm -rf ./ext/ai-*
from your installation after upgrading the Aimeos 2021.07, you will get an error about these extensions are available twice (once in "./ext" and once in "./vendor/aimeos/"). Your custom extensions can still be placed within the ./ext directory to form Aimeos development easier.
Due to splitting uploaded files by site, the directory structure changed, and those files are now located in subdirectories named by the site ID, e.g., "./1./files/". New uploaded files use that new structure automatically, old files stay where they're still found – at least in TYPO3 installations. In Laravel and Symfony installations, the uploaded files are going to be stored in a further sub-directory named "aimeos" in "./public". The old paths were:
./public/files/…
./public/previews/…
In 2021.07+, the new paths are:
./public/aimeos/1./files/…
./public/aimeos/1./previews/…
./public/aimeos/2./files/…
./public/aimeos/2./previews/…
Thus, old uploaded files are going to be only found if you move the old paths to the new "./public/aimeos" sub-directory:
mv ./public/files/ ./public/aimeos/files
mv ./public/previews/ ./public/aimeos/previews
Furthermore, the themes directory for Laravel installation has changed from "./public/packages/shop" to "./public/vendor/shop" to comply to Laravel standards.
Not limited to this, Aimeos has also expanded its feature with various functionalities in Aimeos 2021.07 and preparing for the Aimeos 2021.10 LTS (Long Term Support) release. They will tighten the security rules even further and will rolling out the new advance version soon.
We are official international partners of Aimeos. We provide full-service Aimeos ecommerce solutions including Aimeos store design, content management, back-end development, customization, multi-channel multi-vendor marketplace, multi-tenant SaaS solution, migration, upgrades and more to start-ups and existing ecommerce store owners. We have a team of expert Laravel developers who have been working in different platforms such as Aimeos and Bagisto. You can entrust us with your website development. We have been the prime choice for many of our old clients for their new projects. The main USP of us is we not only deliver top-notch ecommerce development services but also offer a minimum project turnaround time at affordable prices.