Top benefits of local SEO for your business!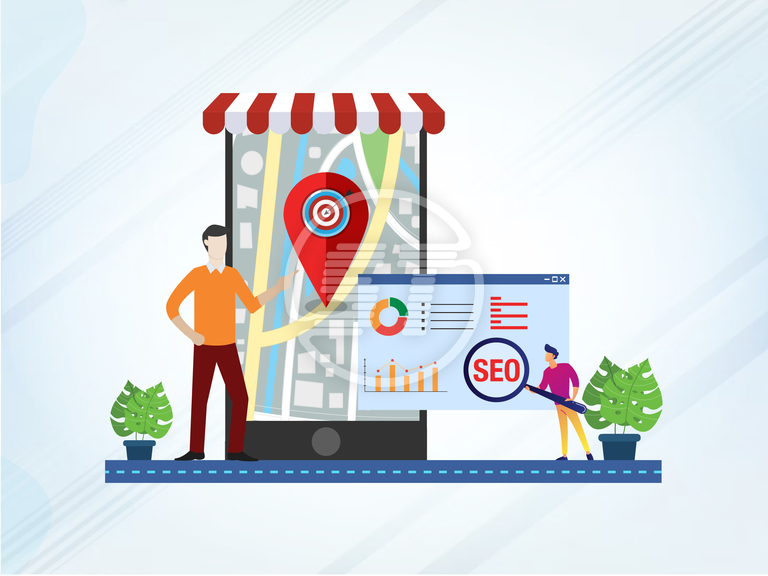 Small businesses that have a smaller range of operations, digital presence matters for them as well. And to impress search engines to attract local customers, these businesses need to apply the right local SEO techniques.
When being a small business owner, you start optimizing your online presence for the target audiences, the positive impact begins to be reflected in sales numbers. As you know, avoiding SEO in this digital era is not possible since your potential customers search for the products/services they are looking for, check reviews, and then make up their minds to buy some specific product/service.
If you apply the best local SEO practices, your business will surely get a competitive advantage. Though it may take some time, but your investment will reap profits in long run.
Read the article to know the top benefits of local SEO.
YOU MAY ALSO LIKE: Why your website is not showing on Google?
Benefits of Local SEO
1. Improved online visibility
Local SEO helps you to appear for every search your potential customers do to find the products or services like yours. Because for local SEO, you use the Citation building technique to mention your company's name, address, or location on different channels like social media, online review platforms, directory listings, etc.
2. Reach right audiences
Every marketing and SEO effort is crucial for small businesses. If your website is interacting with irrelevant audience, it is the waste of efforts. This problem can be eliminated with the help of local SEO.
You can cut off irrelevant traffic who are mostly not interested in your products or services by making sure to appear in SERP in your local area. There are users who turn to Google to gain information about some specific product or service which they want to buy from a store nearby. Target those users because they are the ones who will give you conversions.
3. Become a thought leader
Spend resources on content marketing and link building in order to achieve relevance, prominence, and reputation in your industry that are crucial for local SEO.
The content should reflect the idea of targeting your local area and involving the local community. The more precise your content will be, the more trends you will set. And once people will believe in your content, you will start securing a position as an expert voice. It will also attract more customers, build a robust linking system, and increase engagement.
As the reputation will grow, you will ultimately start getting citations and links from other local businesses and happy customers. If the citations and links are from some known entity, that will be more beneficial for your business. Thus, use content and links wisely.
YOU MAY ALSO LIKE: Content Marketing Funnel
4. More visits from Google Maps users
When you optimize your Google business profile, it improves your visibility on Google Maps as well. Thus, many people who take Maps' help to search for their desired services or places, will end up reaching your location.
Google Maps take information from Google SERP. Thereby, working on Google Business Profile optimization eventually turns out beneficial for your business.
5. Give competitive edge to your business
One crucial aspect of local SEO is to study your competitors and understand which of their strategies are yielding more. Identifying their strengths is an opportunity to improve and outrank them.
When you research more about your competitors and keep on improving your techniques, gradually your business becomes competitive. For example, if you read their customer reviews and learn why their customers are happy, you can incorporate those approaches in your business operations as well.
6. The epicenter of the local shopping boom
Leverage the recent buying habits of customers. Research says that a profound number of customers have started preferring local businesses over big brands. Many people purposefully search for local shops to purchase their desired products or services for some or other reasons.
This gives a bigger opportunity to small businesses to increase their sales and local SEO works very well in such cases. It puts your business in front of local consumers who are genuinely interested in your products/services.
Thus, using the best local SEO practices will help your business to make the most out of this behavior of buyers to grow your business.
YOU MAY ALSO LIKE: Ecommerce Customer Journey
7. Improved conversion rate and sales
Focusing on local SEO implies to improve the structure and performance of website by applying strategies such as optimized text on the landing page, blazing fast page load speed, right targeted keywords, etc. And if the website performs exceptionally, it ultimately increases the conversion rate.
Contact form submission, subscriptions, or more phone calls for inquiries, the site generates impressive numbers in any form of engagement. Also, reputation management activities of local SEO help you to gain more positive reviews and influence your potential customers in decision-making to choose your products or services.
YOU MAY ALSO LIKE: What question you should ask to SEO company?
Things to increase local business visibility with Local SEO
Some tips for beneficial local SEO:
1. Your business should have local essence
Ensure that you are listed on local business pages and your contact information is clearly mentioned. Also, your products or services should be able to cater to local consumers.
2. Google My Business Profile is important
Keep updating your Google My Business Profile regularly because it helps you to get more leads. When you audit your account periodically and update it every now and then, you manage to stay in the current listings of Google.
3. Target local keywords
While optimizing for local SEO, use terms like nearby, local, etc. to let Google know that you are a local business operating in a specific area. Google Keyword Planner and Ubersuggest are tools that help you with more keywords that are precisely effective for your business. Target more local keywords to conquer local businesses.
4. Don't forget to optimize the metadata
Meta title and description must have above mentioned local keywords to rank for the targeted audience. Metadata is important for local website listings.
5. Focus on links for more engagement
Links and connections always help grow the business. Make sure you are linking some relevant and high-quality information/websites in your content and try to earn quality links for your website as well.
6. Study user behaviour
User behaviour is the one important thing, which impacts your business directly. Thus, know your customers' needs to serve them with the right products/services. Local search statistics will help to understand target consumers' behaviour more accurately.
Wrapping up
Local SEO needs expertise, some tools, patience, and a few dollars. The right strategies at right time will surely benefit your business. However, if you don't understand the local market or if you lack SEO expertise, outsourcing an agency for local SEO will be a help.
They've got skills and expertise with modern tools and technologies, which build your local SEO and boost your business in local markets.
If you are also looking for a digital marketing agency that can help you to increase your online visibility and conversion, then you are at the right place. Skynet Technologies is a SEMrush agency partner who provides digital marketing services including website SEO and local SEO services. Fill out the form below request a free quote or send mail at hello@skynettechnologies.com.