BigCommerce to Magento Migration Guide - How to Replatform Quickly & Securely?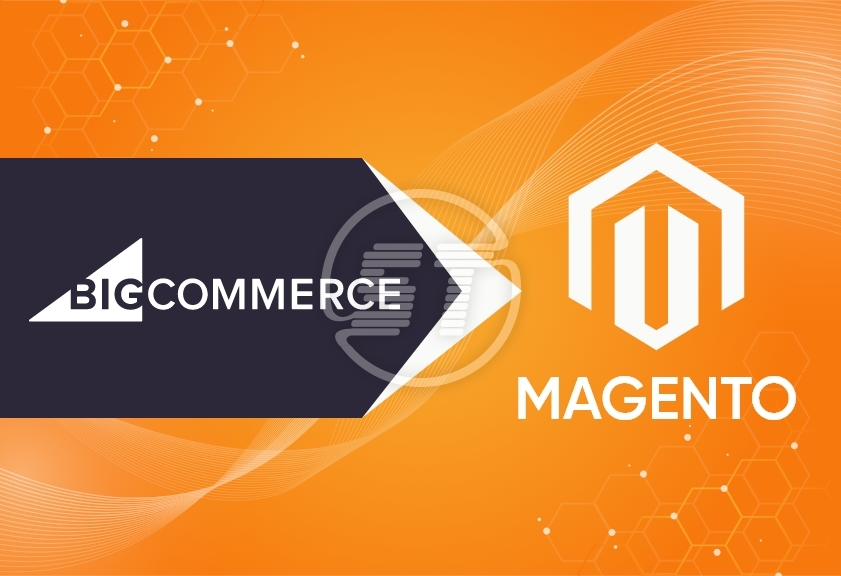 Migrating from one platform to another might be daunting to many and may also seem to be potentially risky in terms of data migration, SEO rankings, website security. Most marketing professionals find it challenging to move their current platforms to a newer and better platform. With thousands of product pages, migration has to be executed very carefully. If it is done properly, it may result in multiple 404 error pages which would adversely affect your rankings.
BigCommerce Development and Magento Development are two of the leading solutions for building ecommerce enterprises. Both are top-notch providing sophisticated online retail functionalities. They both are popular platforms, yet they differ from each other in the solution type, key capabilities, and pricing provisions.
BigCommerce is one of the best platforms and considered to be the right one for you especially if you have owned small and medium-scale businesses. It offers you various functionalities and fastens the time-to-market period for the online stores. However, it has certain limitations like it requires subscription payments per month, limited free themes and templates, extra fees, and many more. If you feel constrained by BigCommerce, we recommend you go for a different platform like Magento which is robust and powerful when compared to BigCommerce.
If you are still on BigCommerce, migrating to Magento 2 is the best option you have for your online store. By moving from BigCommerce to Magento 2 services, you can improve your store's performance, get the newest & up-to-date solutions for building a unique online store. Magento also comes with a more responsive administration panel, improved framework, and checkout.
Why switch to Magento?
Magento has a multitude of benefits:
Unlimited Product Listings
Powerful configurable Products
Multi-store/ Multi-currency Options for international merchants
Out-of-the-box support for PayPal
Huge collection of extensions
Help customers with safe payments & shipping
Multiple currency payments
In this article, we have compiled a list of essential things to migrate from the BigCommerce platform to Magento. With the automated and advanced execution, we can help you traverse through the challenges and safely migrate your store to Magento while retaining the SEO that has been built up over the years.
As mentioned, with Magento Commerce Development, you get a scalable platform solution that can handle the growth of your ecommerce store and upgrade your business performance. We also ensure constant improvements with Magento as there are numerous marketing tools. If you have an experienced team, you can easily avoid all the challenges during the migration from BigCommerce to Magento.
Data that can be migrated from BigCommerce to Magento
Products - Name, price, URL, weight, images, etc
Product Categories - Name, description, status, URL
Manufacturers - Name
Customers - Name, email, billing address, shipping address
Orders - Order status, order date, customer name, address
Coupons - name, coupon code, coupon date
Reviews - rating, status, created date
CMS Pages - title, date, URL, description
Additional Options
Reorganize the inventory to proper listings
Safeguard product image URLs
Add custom functionalities for improving the shoppers' buying experience
301 redirects during ecommerce migration for avoiding any loss of organic traffic
Bulk edit your category names and descriptions without HTML tags
LitExtension, an automated data migration service helps you to migrate from BigCommerce to Magento as it transfers all your important data including products, orders, customers, blogs, and other related entities. Your current store does not face any interruptions in terms of downtime or performance.
Pre-migration Steps
Backup your data, especially your business-critical data. Of course, while using LitExtension, you won't have any data distortions. After taking the backup data, you need to install a new store in Magento by downloading Magento software market and setting up FTP. With LitExtension, you can have a fully automated service with high accuracy and supports migration of more than 100+ carts.
Migration Process
One can automatically migrate securely and accurately through this process. You can follow the below steps -
Set up BigCommerce as a source cart from the dropdown list. Enter the URL and set up the connector.
Set up Magento as a target cart and enter the Magento store URL
Select data entities that need to be migrated from BigCommerce to Magento.
Perform the full migration and your data will be moved to the new store in no time
Once the migration process is completed, check all the products on your storefront and see whether all data have been transferred accurately from BigCommerce to Magento. Make sure that the product details like product images, descriptions, variants, and meta descriptions are verified. By using LitExtension, we prioritize data security and follow a set of practices and technologies for ensuring data security.
Post-migration Activities
Some of the post-migration steps you need to take care before you go live are -
Install new themes
Add new extensions
Data Migration
Switch domains and change DNS
Testing
Switching from BigCommerce to Magento 2 is simple if you pick the right development team who can help you get the job done for you. You need to find a team that understands where you are currently and what are your business goals. Skynet Technologies has access to all top Magento solutions for boosting sales and reaching the global market.
Wrapping up
Skynet Technologies has been offering premium quality BigCommerce to Magento migration services. As a leading Magento development company, We provide end-to-end services with a lot of powerful features for managing ecommerce stores. We make a diligent effort to provide the effective use of Magento and manage your scalability needs. Our migration services include design migration, enhancements, responsive upgrades, metadata migration, 301 redirects, SEO, and fine tune as per your business needs.
Skyrocket your business growth by migrating your website from BigCommerce to Magento. We have an in-house development team with experts who have the requisite experience and expertise for moving your website from one platform to another without the loss of data, security intact, and negligible downtime. Hire Magento developers who are well-versed and well-trained in Magento 2.x and other required technologies to build global ecommerce stores.
Related blogs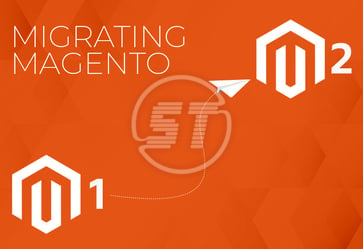 Steps to follow before migrating Magento 1 to Magento 2!