Complete Guide on Magento Security Audit to provide a Secure User Experience!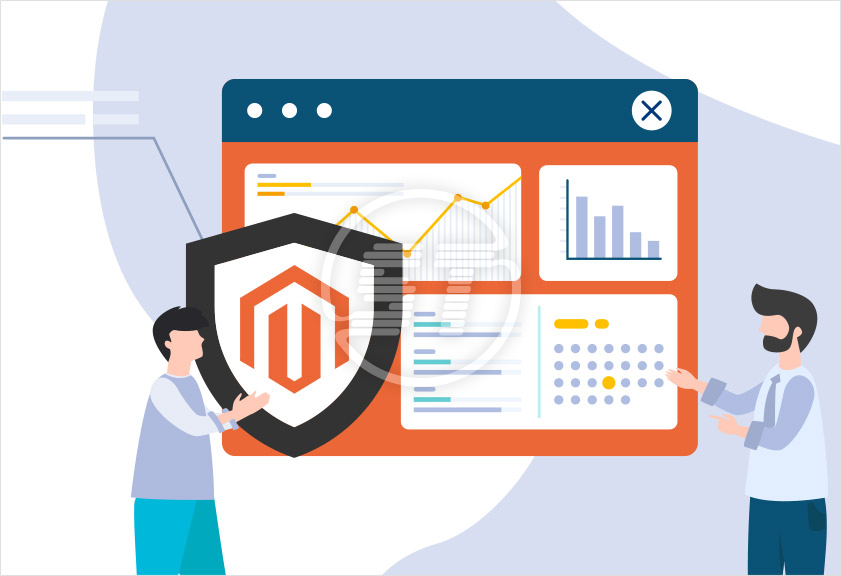 Magento is one of the most popular and sought-out ecommerce platforms. Companies that have a vision of building a thriving ecommerce store should compulsorily invest not just in website development but also in enhanced security measures to stand up to any malicious attack. Hackers are also getting innovative with various advanced tools and technologies at their disposal to break even the strongest and well-built Magento stores. When the customers' personal data and their payment information is at stake, one needs to pay double attention to keep off any security vulnerabilities.
Even with all the security measures in check, sometimes even a thriving business may also hit a point and go downhill making its survival highly difficult in the market. You may even experience some red flags along the way which puts your Magento store security in jeopardy. A piecemeal security strategy is not enough to safeguard your Magento store. The perfect way to figure out all the weak spots on your website and overcome the precarious situation is to go for the Magento store audit.
What is Magento Security Audit?
A security audit guarantees a safe and secure platform for your customers while they make a purchase. We can discover and report any potential security issues on the Magento store. The security audit entails identifying the security patches and install them, fix any issues in the payment methods, providing the right file permissions, updating the weak passwords.
Do I need a Magento store security audit?
There are dangers everywhere on the web and all your efforts and resources spent over building a strong and feature-rich Magento store would go down if the security aspect is not given enough attention. Malware injections, DDoS attacks, SQL injections, XSS attacks are extremely dangerous that may delete or steal your customer data and bring your site down. The ecommerce stores need to handle a number of transactions on a daily basis and collect customers' sensitive information that needs to be protected. Vast customization options call for third-party extensions that may also create vulnerabilities.
In our 21 years of experience in website development and ecommerce store setup, we observed that audit usually takes a backseat and even if a merchant chooses to conduct an audit, it is mostly an afterthought. However, a modest outlay in security audit is going to save you huge finances, time, and efforts along with great value-added services for your business. Even if your store is 100% secure, you need to conduct an audit by Magento experts for a hack-proof website.
A comprehensive security audit unravels even the obscure issues and improves the overall health of your Magento store.
You would have an overview of the following -
An overview of the current store condition
Uncovers every major and minor issue
Potential security vulnerabilities
A plan of action to fix the identified issues
Website Optimization roadmap
Best Practices and Industry standards
Benefits of Magento Store Audit
Regular security audits help to identify and fix the security flaws on time.
Cross check the security compliance measures on your Magento store prevents any suspicious activity on your store
cart abandonment rate can be minimized if you make sure your payment options are PCI compliant.
Creates a sense of trust and reliability among your customers with a safe web store.
Magento Store Security Audit Checklist
1. Timely Upgrades - Any new software update is not just about new features but also about the identification of any security loopholes and fixing these vulnerabilities. Hence, upgrades should be on your high-priority list.
2. Regular Backups - Regular backup copies help in the quick recovery in case of any unforeseen security attack. Have your backup files on a different server so that even if your server crashes you would have a copy for quick restoration.
3. Use Strong Passwords - Don't set any obvious passwords and don't continue using the default password. The admin password is of utmost importance in your Magento store security. It has to be strong and shouldn't be hacked with the brute force method.
4. Don't Store Passwords - You've to be cautious about FTP clients and browsers as they steal passwords more often. Never save them anywhere as a significant part of the Trojan software is known for password thefts.
5. Regular Password Changes - A password should be changed every quarter and shouldn't be the same forever. A regular changeover will make the previous data leak useless.
6. Two-factor Authorization - Sometimes, even the safest passwords are prone to theft. Raise the level of security with two-factor authorization. You are just adding another layer of security with a new factor like an IP address.
7. Use Firewall - Set up a security firewall that denies public access to everything in your store. You can also protect your store from any SQL injections. Even if you don't have a permanent IP address, you can use VPN and give it access.
8. Check the Error Logs - Regularly monitor your Magento server logs to find out any error or suspicious actions in the logs. There are also some extensions for this purpose that ensure web security. You can set up notifications for any third-party logins, breach attempts, 403 forbidden status.
9. Change Backend URL - This is an obscure way of preserving your Magento store security by changing the URLs which would be hard to guess. This is a useful means to fight against the bots and brute force attacks. Once you change the URL, make sure you have proper 404 error pages to your old URL.
10. Use HTTPS/ SSL encryption - Employ safe and secure connections using HTTPS authorizations. You can also generate a self-signed SSL certificate for securing your store.
11. Ignore FTP Protocol - With FTP, the authorization mechanism can be intercepted easily, and also FTP is an outdated mechanism. Instead, go for the SFTP protocol that relieves you from IP streaming issues.
12. Baseline Access Permissions - Set baseline minimum access permissions for Magento server activities. Extended rights would be needed for Magento connect usage.
13. Use Antivirus - Use trusted antivirus and also regularly update to the latest versions. The new versions would have enhanced security mechanisms in place to keep your site safe from malware and from hackers who are lurking around to steal your data.
14. Block Unwanted geographies - If your business is not entirely global and not shipping to every country, consider blocking other nations where you don't serve. This way you are protecting your data from any malicious traffic. You can block a country-specific IP and prevent them from making any breaches.
15. PCI Compliant Payment Process - Safe payment process is the cornerstone of your ecommerce business. Guarantee a safe checkout for your customers by making the payment process PCI compliant.
16. Remove Unused Extensions - Unused Magento extensions not just slow down the performance of your store but also puts your store at high risk. You can take the help of developers or follow the extension manual to safely remove them from your store.
The above security measures would keep your Magento store safe and sound. Skynet Technologies offer both Magento 1 and Magento 2 security audits. Our certified Magento developers conduct a thorough security check of your website, identify and report the weak spots, and reinvigorate the website by boosting the security. Get in touch with if you've any questions or want to request a Magento store security audit.
We provide Magento store development, maintenance, security audit, SEO and many more services to fuel your online store with enterprise level capabilities and keep your customer coming back!
Related blogs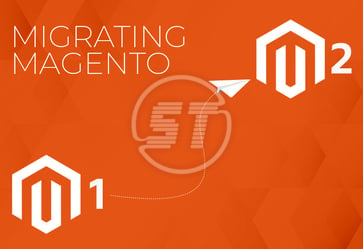 Steps to follow before migrating Magento 1 to Magento 2!