Dental SEO - How to reach more patients? How much does it cost?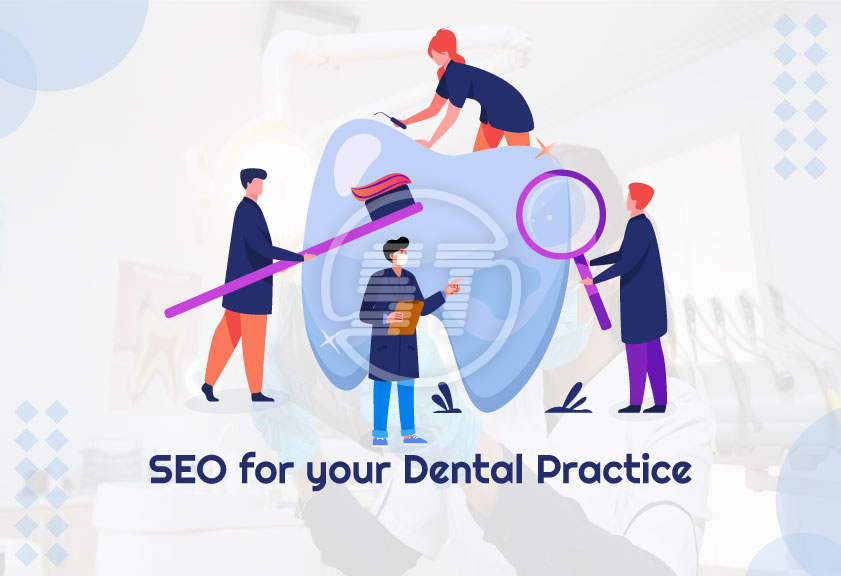 In today's world, where many things are being done online, such as ordering food, accessing entertainment, pursuing education, or seeking healthcare, the dental industry is no exception. The online presence of dental practices has a significant impact on their success. Therefore, having a strong online platform is an effective way to boost dental practice. Having a robust online platform not only helps dental practices reach more potential patients, but it also boosts their credibility and reputation. Dental SEO could help you with this. If you have heard a lot about dental SEO but always wondered what exactly it was and how it could boost practice, continue reading this article.
YOU MAY ALSO LIKE: Why your website is not showing on Google?
What is dental SEO?
Patients are more likely to trust and choose a dental practice that is near to them, has a professional and informative website, as well as a strong presence on social media and search engines. Also, a dental SEO strategy that works well can help dental practices to rank higher on search engine results pages, get more people to visit their websites, and land at their clinic. In the digital age, dental practices can stay competitive and bring in more patients by using different online platforms and a dental SEO strategy.
So, what exactly is dental SEO? It is the process of enhancing your dental practice website and overall online presence to achieve a higher ranking in the results of search engines without having to purchase advertising space. This means that when prospective patients want to know which dentists are nearby and they search on the internet, your practice will have a greater chance of appearing on the first page of the results. It is crucial to have a solid dental local SEO strategy in place if you want patients to find you online. By doing so, you will be able to attract more patients, increase your practice, and stay ahead of the competition.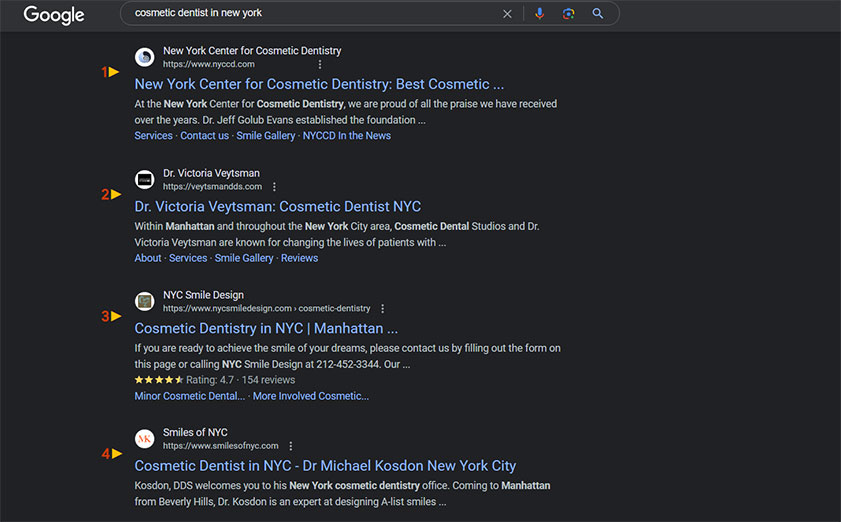 YOU MAY ALSO LIKE: Content Marketing Funnel
What is the importance of dental SEO?
Here are some reasons why dental SEO is important:
1. Improved Visibility
By optimizing a dental website for search engines, increase the chances of appearing higher in search engine results pages (SERPs), making it easier for potential patients to find you.
2. Increased Website Traffic
With improved visibility, there is an increase in website traffic, which can lead to more patient inquiries and appointments.
3. Better Patient Targeting
Dental SEO allows you to target specific keywords and phrases that potential patients are searching for, making it more likely that those who find your website are interested in your services.
4. Enhanced Patient Trust
Patients are more likely to trust dental practices that rank higher in search engines, as it implies that the practice is reputable and reliable.
5. It helps to target specific patient demographics
Dental SEO can help to target specific patient demographics, such as age, location, and specific dental needs. By optimizing your website for these demographics, increase the chances of attracting patients who are most likely to use your services.
6. It can help to build brand awareness
SEO can also help to build brand awareness for your dental practice. By appearing at the top of search engine results pages, your brand becomes more visible to potential patients, even if they do not click on your website immediately.
7. It is a long-term marketing strategy
Dental SEO is a long-term marketing strategy that can continue to benefit your practice over time. Unlike traditional advertising methods that require ongoing investment, SEO can provide ongoing results with a one-time investment.
8. It is measurable
Dental SEO is also measurable, allowing you to track your website's performance and make necessary adjustments to improve your ranking and traffic over time.
YOU MAY ALSO LIKE: SEO and PPC
What is the cost of Dental SEO?
The cost of dental SEO can vary depending on several factors, such as the practice, number of dental services, scope of the project, the competition in your local market, and the experience and expertise of the SEO provider. Some SEO providers may offer a one-time fee for a basic SEO setup, while others may offer ongoing monthly retainer fees for ongoing SEO services.
The cost of dental SEO can start from $1500 and may go up to $5,000 or more per month, depending on the level of service and the goals of the dental practice. Some dental practices may opt for a basic SEO service that focuses on improving their website's on-page optimization and local SEO, while others may require more comprehensive SEO services, for example, content creation, link building, and social media management.
It is important to note that dental SEO is a long-term investment that can provide significant returns in terms of increased website traffic, patient leads, and revenue. It is recommended to work with a reputable and experienced dental search engine optimization service provider who can tailor their services to meet the specific needs and budget of your dental practice.
YOU MAY ALSO LIKE: Benefits of Local SEO
How does dental SEO increase patients?
Dental SEO (Search Engine Optimization) can increase the number of patients for dental practice in several ways. By optimizing a dental practice's website and online presence to rank higher in search engine results, potential patients are more likely to find and choose the practice for their dental care needs.
By optimizing a dental practice's website for relevant keywords, ensuring the website is mobile-friendly, and improving its loading speed, the practice can increase its chances of appearing on the first page of search engine results. This higher visibility can attract more visitors to the practice's website, which can then turn into new patients.
Another way that dental SEO increases patients is by building the practice's online reputation. When a dental practice has positive online reviews and ratings, it can help attract more patients. By managing and responding to online reviews, a dental practice can improve its reputation and increase its chances of getting more patients. Dental SEO also includes optimizing a practice's online listings on directories and maps, which can make it easier for potential patients to find and contact the practice.
In addition, dental SEO can help a dental practice stay competitive in its local market. By analyzing the keywords and search terms that potential patients are using to find dental services in their area, a practice can create targeted content that addresses their needs and concerns. By regularly publishing high-quality, relevant content, a dental practice can establish itself as a trusted authority in its field and attract more patients.
Conclusion
Overall, dental SEO can help a dental practice to increase its online visibility, reputation, and authority, which can lead to more patients and a stronger bottom line. By investing in dental SEO strategies and working with a reputable dental marketing agency, dental practices can position themselves for long-term growth and success in a competitive market.
Choosing to enlist the services of an SEO specialist could be a smart decision to boost your profits. Skynet Technologies, a digital marketing agency and a SEMrush partner agency, provides UI/UX web design and white hat SEO service, covering both Local and international SEO, to amplify your brand's visibility on search engines. Please feel free to contact us by filling out the following form or emailing us at [email protected] to learn more.