A step-by-step guide for Drupal 9 multilingual website development!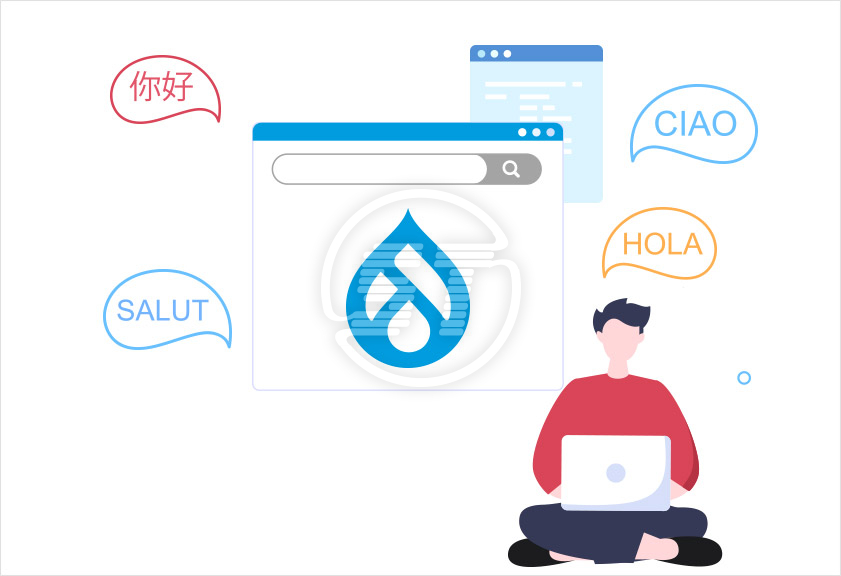 "If you talk to a man in a language he understands, that goes to his head, but if you talk to him in his own language, that goes to his heart." Nelson Mandela
The same goes to your website as well.
Does your website speak multiple languages?
Who is your target audience? Are you looking to spread your content across the world or just to some limited locations?
Globe is enriched with umpteen languages. People speak distinct languages, and they love to get online content in their preferred dialects. It becomes easier for them to explore the content because of language compatibility. If your website is multilingual, it helps you to reach more audiences.
One language limits your approach, but multiple languages open many doors of opportunities. Now, when the online market is soaring higher, you can gain a competitive edge by offering the multilingual feature to your audience. Outreach your limits and increase the conversion rates.
If your Drupal website still doesn't have a multilingual feature, upgrade it with Drupal 9. Either you can build a new website from scratch or upgrade your existing one to the latest version with the multilingual feature.
Find out the multilingual features of Drupal 9 and how the multilingual website development has been done.
Drupal multilingual website development
Drupal 9 has an in-built multilingual feature, which makes adding language diversity to your website a breeze. But this feature is not enabled default because every website does not need multilingual feature. Additionally, there is a myriad of community-contributed modules that add more value to multilingual features.
The multilingual feature got introduced in Drupal 8 and evolved with a latest version that is Drupal 9. Drupal core has multilingual modules package to enable a website with this brilliant feature. The modules package includes, configuration translation, content translation, interface translation, and language. These modules take care of each facet of the multilingual setup.
Configuration translation module: This module is useful for site builders in translating configuration texts.
Content translation module: It helps in translating content entities and types such as blocks, comments, custom menu links, etc.
Interface translation module: This module assists to translate user interface elements like Home, Forms, Titles, Descriptions, etc.
Language module: From here you can choose the languages and add them to your configuration.
The above-mentioned modules help Drupal 9 to add multiple languages easily in a few clicks to your website. You can add and change the languages as your priorities change with time. You have a vast selection range of approx. 100 languages with Drupal 9.
Drupal 9 multilingual feature also supports the right to left text formats. For example, Urdu, Persian, Arabic, Hebrew, etc.
It also enables you to translate user interfaces completely and Drupal community made the work easier with ready-to-go translated UIs, which are utterly editable.
You can translate everything you wish to; field-by-field translation can be done. Moreover, inline translation provides ease of working to content creators because they can add content easily. Manual and automated both types of translations can be done.
Once the translatable content types and fields are defined, it is simple for content editors to edit and add multilingual content to the website. Language switcher configuration can be added for users to switch between the languages.
Configuring the multilingual feature in Drupal 9
Once you enable the above-mentioned four modules package, start configuring them.
Add languages

In the admin interface of Drupal 9, go to Configuration > Regional and language > Languages. And then click on the +Add language button. From there choose the language and if want, set it as the default language of your website instead of English.

Update translations

After that, click on the right part of the Edit button to get a dropdown menu that includes two options – Delete and Translate. Once you select the Translation option, your Drupal website gets updated for the selected language from localize.drupal.org, where umpteen contributors continuously help translate interface and configuration strings in desired languages.

Language switcher

You can add this block to any part of the website for the users to choose the language of their preference.

Adding translations to content types and entities

You can translate the entire content types and entities or choose as per your requirement. In your Drupal 9 admin interface, go to Configuration > Regional and language > Content language and translation. From there select whatever content you wish to be translated.
How to translate the content?
Translating content is important, find out how to perform this crucial task in Drupal 9. It is a simple four steps process, and your Drupal content personalization is ready in whichever language you wish to cater to your users.
Create a new page or edit an existing page

As soon as you opt for translation on your content type, you will get a translate tab with other tabs on your admin interface. Start creating a new translated page or edit the existing page with the help of Translate tab.

Select the language

In the Translate tab, there are languages that you have added. Choose the language from there and click on Add to create the new translated page.

Add the translated content to the relevant field

After translation is done, you must add the translated content in the respective field.

Save and review

Once you add the whole translated content, save it and you will have your multilingual web page ready.
Drupal Contributed modules for translation
Layout builder asymmetric translation

If you want to choose different layouts and blocks for distinct languages to create pages in Drupal 9, the Layout builder asymmetric translation module is something that you can rely on.

CKEditor BiDi buttons

This module is helpful if you are working with RTL languages in the text editor. The module adds bi-directional text flow buttons to Drupal's core CKEditor, which enable you to change the text direction as per your requirements, either RTL or LTR.

Dropdown language

If you download this module, you get a dropdown menu for language switcher on your Drupal 9 website. From there users can easily switch to the desired language.

Translate Drupal with GTranslate

This module is an automated translation tool. All you must do is connect your website to Google translate using Translate Drupal with GTranslate module and it will translate the content on the CMS backend and save it there only.

Hreflang

This module will inform Google about the localized versions of your website. By automatically adding <link rel="alternate" hreflang="x"/> tag to your pages, thus, desired languages and URLs get displayed in search results.

Language access

This module will help you to enable or disable access to specific localizations by employing Drupal's roles and permissions feature.

Language cookie

The language cookie module assists you to find users' language and show them the right version of your multilingual website by adding cookies to Drupal core's language detection and selection methods.

Language selection page

This module makes the Drupal 9 multilingual development process much easier. The language selection page module provides you with a landing page or splash page for all the visitors asking them to choose the language in which they wish to explore your website.
Wrapping up
Drupal 9 has made it easier to create a multilingual website and expand your reach to a wider segment. With plenty of available modules and customization options, a website can become multilingual seamlessly.
Are you looking for a Drupal 9 multilingual site? Seeking professional help is an intelligent choice to get accurate results in no time. As a leading Drupal development company, Skynet Technologies help you to personalize your Drupal store. With Drupal, we can transform your idea into reality. Hire our Drupal developers to customize Drupal's features and functionality with Drupal modules to address the key challenges of your business. We cater to the customer's needs whether they have small, medium, or enormous enterprises. Let's find out and discover more opportunities for your business website! Get in touch with us at hello@skynettechnologies.com or submit the following request free quote form.
Related blogs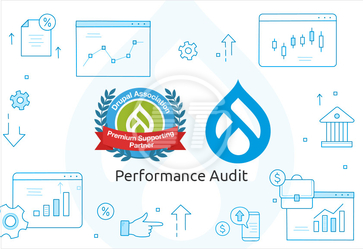 Drupal Performance Audit – Best Practices and Areas to Focus!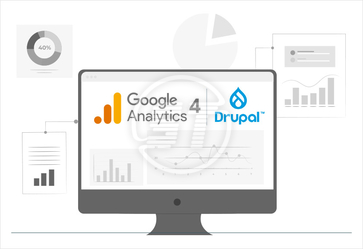 How to set up and use Drupal Google Analytics 4?