Steps to simplify Drupal content personalization for a captivating website!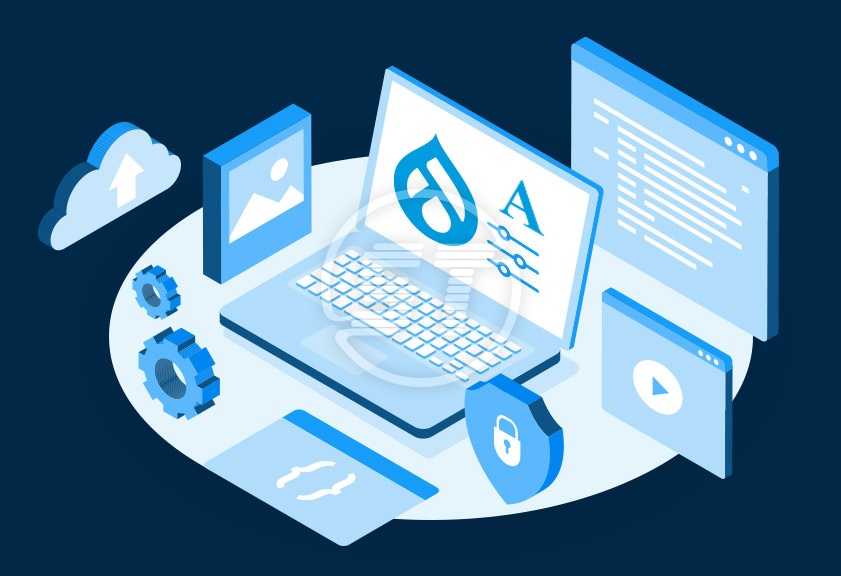 The competition among online stores has increased. Every website/ online store desire to be ahead of its rivals. To be on the top among your competitors, you need to put different yet useful elements on your web store. Or better if you can provide a personalized experience to your users; nothing like it.
If you succeed in offering relevant and precise content to your visitors/ users, then only you can reap long craved results. The current trend says that almost every organization focuses on personalized solutions, irrespective of the software they are using to build their web stores.
If your online store is running on Drupal, it has personalization features to tailor your store to increase user engagement. You leave no stone unturned to find out the demographics of users and visitors, their shopping behavior, and other histories about their website surfing using AI and then provide compelling and engaging content to those users, this is called personalization. For instance, if you use Netflix, you might have noticed that you get suggestions as per not only your interests you told them in the beginning, rather the suggestions are based on your watched history.
Let's see how Drupal assists to personalize the content for your users and ensures the benefits for your online business.
Key benefits of providing a personalized experience to users
A Drupal website that offers a personalized experience to its users always stands ahead in business competition. Although the possibilities for custom Drupal development are limitless, Personalization has its own set of benefits such as,
Enhanced conversion and elevated sales

As you witness more genuine traffic on your online store with less bounce rate, implies significantly higher numbers in conversion and sales graph.

Successful lead generation

Happy users help you spread your business and gain more customers without spending more dollars on marketing campaigns.

Propagates targeted ads

When you have users' history of interests and preferences, you can display promotional campaigns accordingly. These targeted ads improve user engagement on your Drupal website.
Drupal Content personalization became simple!
Drupal has umpteen options to customize the content according to distinct factors or metrics on which customization depends. Let's discuss a few Drupal module development and customization points that help you get personalized solutions.
Context: Menu Block

You can customize the navigation menus using this Drupal module according to the user type or as per another context given by the context module. This module helps you display content as per situations and reactions.

Commerce Recommender

For ecommerce websites, it is a great module. This Drupal module offers suggestions when a user clicks on a product, wherein the user can see the products, which are being ordered by other users in the past. It gives recommendations as well according to the user's previous shopping history or views.

Browsing History Recommender

This module gives content/ product recommendations to the users as per their browsing history.

Five-star Recommender

This module shows such products to the users that have five-star ratings or great feedback with the section that says, "Recommendations for you" or "Users who liked this also liked".

Personalization Module

This module assists to personalize the content as per the user's behavior, shopping interest, geography, and other taxonomies. This module can work efficiently even with non-Drupal core caching.

Personalize Module

This Drupal module allows you to do personalization using plugins and APIs based on the user's context. It makes personalizing content really simple not only for known users but also for anonymous visitors. The personalize module uses a machine-learning algorithm to give accurate predictions for each user or visitor.
Steps to implement Drupal content personalization
Audience Segmentation

Before you start sending personalized push notifications, messages, emails, etc. to users, you should have the right categories of users. Because if you send messages without knowing the user segment, what is the use of personalized content? Thus, map the audience rightly and then float or display the messages as per the audience segments.

Content Mapping

Once you are done with audience segmentation, start mapping the content for the audience. For B2B, you can use metrics like awareness, interests, evaluation, and commitment through case studies, live demos, infographics, etc., and for B2C, metrics like awareness, interests, decision videos, special offers, and product highlights, etc. to build the content.

Feedback

To personalize the content on your Drupal website, feedback can be really helpful. Feedback as in, user interaction with a Drupal interface. With Drupal SEO, you must scrutinize the data of page traffic, response to CTAs, bounce rate, etc. This gives you an insight into where the problem is and how to patch it and accordingly you can offer a personalized window to each user.

Get help from data sources

User's interaction with the Drupal website, and other data sources such as email marketing, provide insight into user's behavior towards content. The data can help you in creating personalized content and to get the data, you can rely on some trusted third-party partners who will provide you with all the information about your users.

Identity

Identity metrics of users such as gender, age, and interests are common to create personalized content. Furthermore, IP address, location, device, and browser are also identification traits to create content for users.

Specific Drupal page Personalization

The homepage of your online store might not be as appealing as it ought to be. So, you can customize it for the users based on their information to attract them. Because there are chances, you have interesting internal pages, but the homepage lacks captivating content.
Try these simple and quick steps for Drupal content personalization and invite more visitors to your store.
Wrapping it up
Drupal has a proven track record in providing personalized content and making successful sites, for example, Netflix. One-size-fits-for-all should not be your vision while creating content. It makes your website banal for sure.
With the correct digital strategies in place, you can achieve a cordial relationship with your users. Drupal is an exceptional platform when it comes to personalizing websites. So, use the tools and modules available to this platform and cling to the users for a longer duration. To get better-personalized results, contacting a professional must be a good choice.
As a leading Drupal development company, Skynet Technologies help you to personalize your Drupal store. With Drupal, we can transform your idea into reality. Hire our Drupal developers to customize Drupal's features and functionality with Drupal modules to address the key challenges of your business. We cater to the customer's needs whether they have small, medium, or enormous enterprises. Let's find out and discover more opportunities for your business website! Get in touch with us at [email protected] or submit the following request free quote form.