How to do a comprehensive Drupal Site Audit?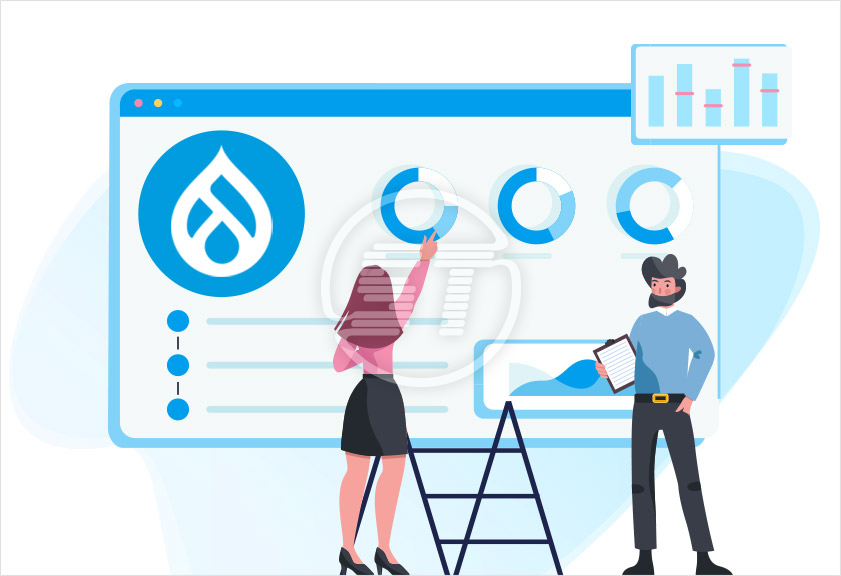 Drupal website needs regular maintenance and periodic updates for an optimal user experience. However, there could be some sneaky issues that may go under the radar and may create some troubles. This is when a quarterly or annual Drupal website audit comes in handy. A Drupal website audit will uncover issues and provide you with a plan of action for updates, security, and performance issues as well. Do you have an existing Drupal website & require Drupal site audit?
What is a Drupal site Audit?
A Drupal website audit is meant to measure the health of your website. You can keep an eye on the website's security, performance, and updates. A website with an unsafe and unreliable performance keeps the visitors off your site. One can take the help of a Drupal expert to perform a comprehensive Drupal site audit to uncover any major issues. A comprehensive audit reviews all the major areas of the website, find out the performance issues, and security threats, perform the code review, check the configuration, and modules. It is also an opportunity to find out if you perform any updates that can help increase visitor traffic, SEO enhancements, content management, etc.
Need for Drupal site Audit
1. Helps to identify factors that impact performance
Drupal site audit helps identify the factors that affect the performance. Factors such as design, layout, page structure, excessive code, unoptimized images, broken links, bugs, and more that takes down the performance. A Drupal expert can conduct an investigation of the entire website to make sure everything goes right and can troubleshoot any issues that may arise. This largely reduces many minor issues from becoming bigger ones down the road.
2. Provides recommendations for Drupal updates
Drupal releases new upgrades, security patches, and other enhancements to improve the customization elements and performance of the website. It is not always possible to stay on top of the latest plugin's modules, features. But, with a Drupal expert on board, you can perform an audit and get some suggestions on how to add new updates that would enhance the website performance.
3. Increase lead generation through Drupal SEO
There is not much expertise in the industry that can provide comprehensive SEO. The website audit helps in keyword optimization, search engine readability that improve the overall search rankings. The audit process also helps improve the responsive design, security, and performance that has an impact on the search results. Check out the essential guide on Drupal SEO to boost search engine ranking of your website!
4. Overall functionality & Drupal content structure assessment
Drupal inherently allows great flexibility in content structuring but it's obscure for anyone to know if their website is optimized. With Drupal experts, one can get an evaluation of the entire functionality and content that helps in proper structuring and website optimization. It helps identifies the slow loading of the pages, broken links, poor content organization, etc. They also help with design enhancements and layout adjustments as they have a good understanding of your website.
Areas of focus for Drupal site audit
Drupal website audit focuses on the performance, security, custom modules, theme, configuration settings, code quality, adherence to Drupal code standards, server configuration, SEO, user permissions, architecture analysis, etc.
Our Drupal site audit encompasses the following areas-
Functionality Audit - Drupal site audit reviews your entire website to find out if there are any broken links, outdated modules, and missing functionality aspects.
Best Practices - Drupal audit also includes reviewing your website code, configuration, modules, and taxonomy to ensure that industry standards and best practices are adhered to.
Performance Audit - Performance optimization specialists also examine the performance and speed issues, the average responsive time, and areas that may create issues.
On-page Drupal SEO - Drupal site audit also reviews your site to determine if your website needs SEO optimization or any changes to the strategy.
Code & Security Audit - It also includes analyzing your website for any security vulnerabilities and also gets the proper security measures in place. One can install any security updates and patches to tighten website security.
Content Structure - Another aspect is to examine the content structure to identify the problems within the site taxonomy.
Drupal 9 Readiness - Drupal 9 was released in 2020 and upgrading to it would help you with improved functionality. One can quickly conduct an audit to find out if the website is future-ready.
Drupal Modules used to carry out the Drupal site audit
There are many tools that have automated Drupal site audit in an efficient process. There are four Drupal modules that perform the audit process automatically and save manual leg work.
1. Site Audit - This command-line tool pulls out the areas of interest when performing an audit. The reports generated by this saves a great deal of time instead of manually clicking through the screens on the Drupal admin UI.
2. Security Review - This module performs a series of automated checks across the database, server, and codebase.
3. Hacked - This module scans the entire codebase including the core module, contributed modules, themes. It informs you of any of the modifications made by downloading the original versions from drupal.org and comparing the local versions with the above official versions.
4. Coder - This is also a command-line tool that scans through the custom modules on your website and presents a report on compliance with Drupal coding standards. This is a great indicator of the code quality. Check out an elementary guide for Drupal Module Development!
Drupal Site Audit Process
Skynet Technologies taps into the expert skill-sets of our Drupal team to work on the audit. Our Drupal developers have expertise in Drupal configuration, architecture, custom module reviews, and code quality. We also deploy a Drupal Front-end developer who can review the theme and system administrator who can focus on performance, security, and server configurations.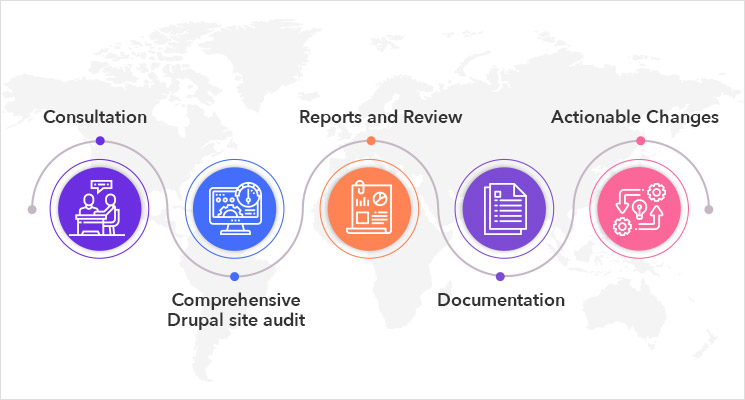 1. Consultation - If you are wondering where to start, you can begin the audit process by scheduling a consultation with us. Our team has a bunch of Drupal experts who would show diligence in understanding your goals, your website's current status before we provide an informed decision on how to go ahead with it.
2. Comprehensive Drupal site audit - Once we are well-informed about your requirements and goals, we perform a comprehensive evaluation of your website on all aspects mentioned above. Our Drupal experts examine every critical area of your website to uncover the issues and find some actionable steps to fix them.
3. Reports and Review - Once the audit process is completed, we work on the informative reports with a list of recommendations to present to you. We then schedule a call with you to review the items covered in the audit process and presented in the reports.
4. Documentation - Once your Drupal site has been reviewed by the experts; our teams then move on to documentation of the findings. We get you in-depth reports on your site condition along with actionable items.
5. Actionable Changes - After the delivery of the audit reports to you, we collaborate with you to develop a plan of action with remedial measures to make the necessary changes to optimize your Drupal site.
A comprehensive Drupal audit is meant to uncover any performance issues, identify the security vulnerabilities, fix any routine website maintenance issues, and prepare the website for Drupal upgrades. With a team of Drupal experts, one can perform an in-depth analysis of your websites such as server configurations, code and security assessments, website performance, SEO optimization, adherence to Drupal best practices, etc. We understand that every client is unique and has different priorities. So, Skynet Technologies has created a highly customized and tailormade website audit to meet the specific needs of our clients.
Skynet Technologies offers a complete Drupal site audit to fix the performance issues, recognize the vulnerabilities, or any routine website maintenance issues to prepare the website for Drupal new upgrades. We also provide Drupal development, Drupal Maintenance and Support, Drupal Security updates, Drupal SEO, Drupal migration, Drupal online store and more. Get in touch with our Drupal developers to know more!
Related blogs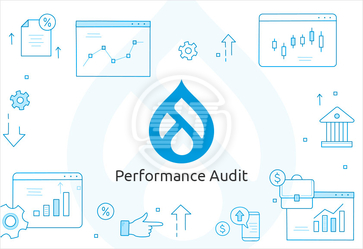 Drupal Performance Audit – Best Practices and Areas to Focus!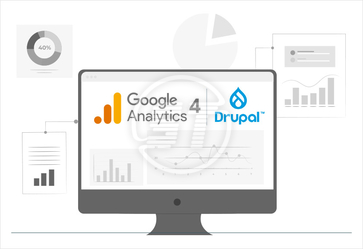 How to set up and use Drupal Google Analytics 4?