Top Ecommerce Digital Marketing ideas for this Black Friday and Cyber Monday!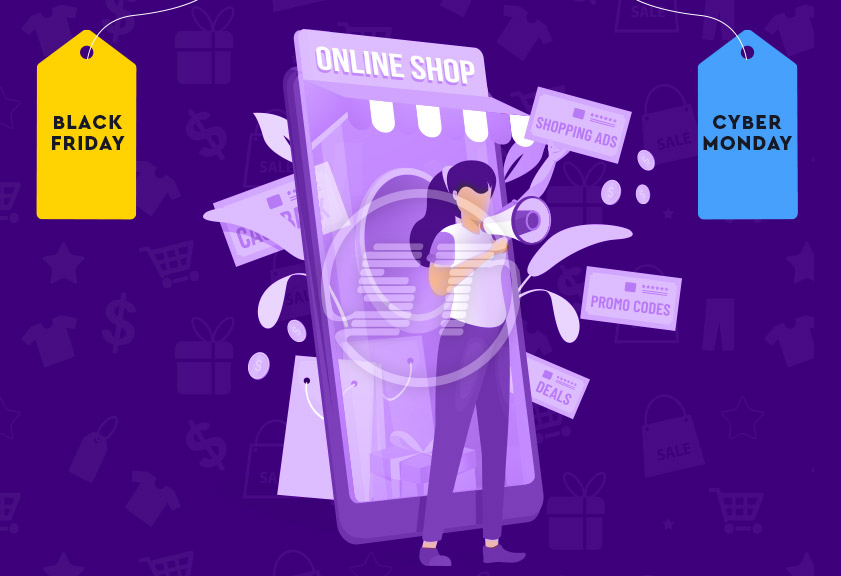 Two of the biggest shopping days of the entire year are here - Black Friday and Cyber Monday! If you are an ecommerce merchant, these are the perfect times for you to capitalize on the frenzied shopping ambience and skyrocket your business sales, as this is when businesses account for more than one-third of the annual revenue. You should tread strategically to drive quality traffic and sales during the biggest shopping season of the year. With a proper marketing strategy, content, and design, your ecommerce store would find a place in your potential customer inbox space and win out more sales. Let us discuss some of the ecommerce marketing tips to prep your online store to reap the awards of impulse buyers.
YOU MAY ALSO LIKE: Cyber Monday Marketing Strategies
Top ecommerce digital marketing ideas:
1. Plan Ahead
New competitors have sprouted in the market with physical stores being forced to enter the digital realm to survive in the pandemic times and beyond. So, take ample time to gear up for the shopping season with a proper strategy and prepare your site with a full-proof plan to win over your customers. Invest in marketing campaigns and retargeting ahead of time by having a laser focus on customer experience. Push the boundaries and win over your visitors who have already expressed interest and their intent to buy. But before that, focus on building the audience in advance through prospecting campaigns. Leverage them, handpick the users who fit your targeted criteria. You can work on your site, incorporate your ideas, and test them to increase your ability to grab the audience's attention.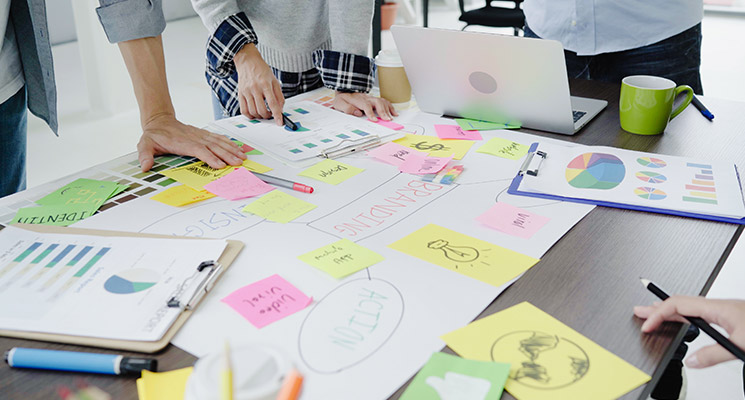 2. User Segmentation and Smart Discounting
Segment your customers and offer them discounts and offers that appeal to that particular customer segment. A customer buys a product if they are interested in it and not for the discounts. You can use an email marketing automation tool to segment your customers and create opportunities to target as per their interests and buying trends. You can geographically segment the customers and provide them special offers. For seasonal buyers who regularly purchase only during the holidays, you can remind them of the specific offers. Recent buyers are active and engaged so reserve your best offers for this segment to make the purchase.
3. Send Preview Emails
Send out a sneak peek email without waiting till D-day. A preview of the upcoming deals is a great way to grab readers' attention. If you have a segmented user list, you could send out customized emails as per their preferences. You can create a personal rapport with your customers by sending a personalized email that has a 6 times higher transaction rate. Personalize the subject line and focus on the tone that resonates with your brand. Introduce killer Black Friday offers to entice the customers and also create a sense of urgency to prompt them to take the action. Provide a clear CTA for them to take a desirable action. A CTA has higher chances of click rate and sales.
4. Create a Facebook Event
Facebook enjoys a segment of the active audience who interact and engage with businesses and you can notify the customers about your Black Friday and Cyber Monday sales. This can create buzz around your sales and customers will understand when you go LIVE. Create an event and actively promote it among the target audience using FB Ads. You can create a custom audience depending on the level of interest people show and accordingly you can invest in Facebook ads. Social media marketing has been a major inbound driving strategy to your business website.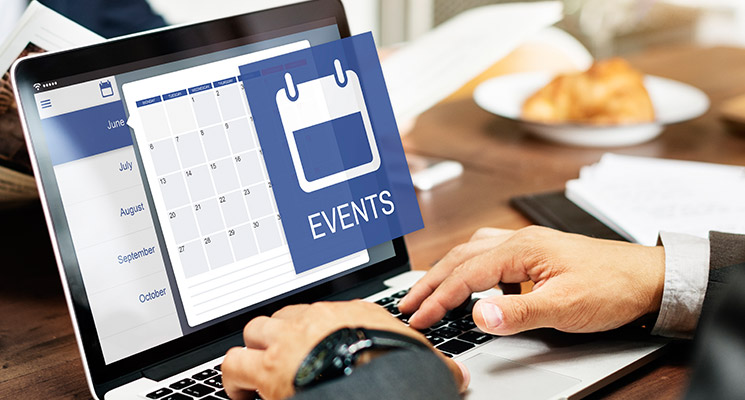 5. Deals, Promotions, And Offers
Provide your customers killer deals, huge discounts, and offers for Black Friday and Cyber Monday. Hourly deals are a great option to sell more in a short time span. You can create countdown timers to push more sales with a sense of urgency. Depending on the customer segmentation, you can also send email alerts with deals that would be of interest to them. You can share the deals on social media profiles as well. Send loyalty rewards such as coupon codes for Black Friday and Cyber Monday to provide high value to your customers as well as to those who are unengaged.
6. Increase Your Ad Spend
You can reap good ROI by increasing increased ad spend during Black Friday and Cyber Monday. Your investment is going to yield greater returns during these two days. You can choose your ad channels for both days. Search engines such as Google, Bing can also be ideal to advertise and reach out to customers who are actively looking for products and deals. Social media channels such as Facebook, Instagram are other channels to reach a much wider demographic. You can also create prospecting campaigns and also invest in retargeting ads. The good news is that almost all ad platforms offer dynamic ad formats that allow you to insert products from the store and remarket them to customers.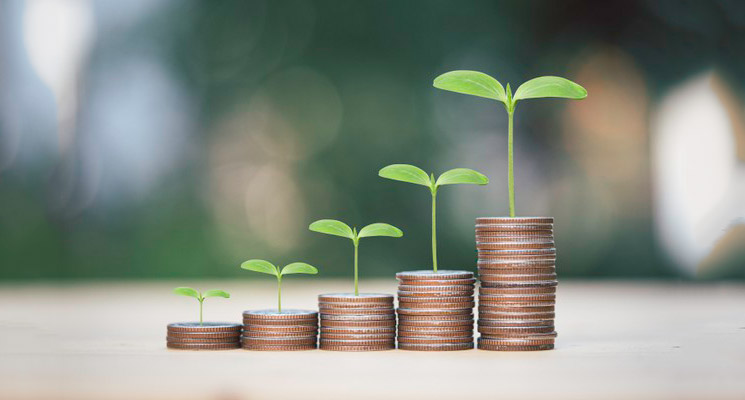 7. Promotional Offers on Home pages
A home page is the first page visited by the customers, so display your best deals and offers on the home page. Promote the Black Friday and Cyber Monday offers on the website's home pages, making effective use of the prime space. Your home page should have Black Friday and Cyber Monday specific landing pages to gather email addresses. Your home page is an effective way to communicate offers specifically geared towards first-time customers.
8. Dedicated Landing Pages for Deals
Create well-designed and exclusive landing pages for your Black Friday and Cyber Monday deals. It has to be clear, and website visitors should instantly see what they intended to. Use landing page software to create specialized landing pages for the holiday period. Make sure that the loading time is minimal as a higher loading time reduces the conversions by more than 7%. Every second matter when there are many competing factors during the holiday period. Don't overstuff your landing age with a lot of content as it may create confusion. Instead of multiple offers, stick to one major offer per landing page.
9. Cross-sell and Upsell
Cross-sell and upsell are two of the important tactics for retailers to increase their revenue. During Cyber Monday and Black Friday, these techniques create opportunities to tempt the customers through increased value proposition. Cross-selling offers complementary products such as a charger when you purchase a smartphone etc. Upselling offers an upgraded product version such as iPhone X vs iPhone 7. You need a proper product recommendation engine to execute your cross-sell and up-sell campaigns. You can also use apps such as One-click upsells for WooCommerce, Product Upsell for Shopify, etc. to automatically display the offers when you select a relevant product.
10. Extended Sales
You can extend your discounts even post Cyber Monday for more conversions. For Black Friday, you can extend your sales beyond the weekend as the last-minute sales can put you ahead of the competition. The customers get a second chance to save some bucks and avail the offers and there are higher chances of making a purchase. But associate a deadline with the extension, for instance,72 hours. As the sales winds down, you can put up a banner with the tagline reflecting the extended sales message which serves as a reminder for the website visitors. You can even send out an email announcing the extended sales period.
Wrap-Up
The last quarter of the year is often when people make the most purchases especially on Black Friday and Cyber Monday. Many digital stores have been geared up for the unprecedented peak in demand and you need to be prepared to survive the competitive times and drive more sales. You can also take the help of a professional Digital Marketing Agency that can help you with the Black Friday and Cyber Monday campaigns. Skynet Technologies is a full-service marketing company in the USA and we handle both all the inbound aspects like SEO, social media ads, email marketing, content marketing, etc. to put you on a high pedestal this holiday season.
Get your Ecommerce Store Ready for the Black Friday and Cyber Monday!
Now it's time to make a digital marketing plan for your ecommerce store. Don't wait if you want to make the most of the boost in sales on the year's biggest retail shopping weekend. Implement the above ideas that suit your online store and ensure the best return during the biggest shopping season of the year. Our experienced team of ecommerce digital marketing and SEO will provide you a result-oriented digital marketing strategy to get a higher ranking and make your business stand out from the crowd. Are you Looking for More ecommerce digital marketing tips for Black Friday and Cyber Monday? Get in touch with us now!