Importance of Cyber Monday Marketing and Approaches to Making the Most Out of It!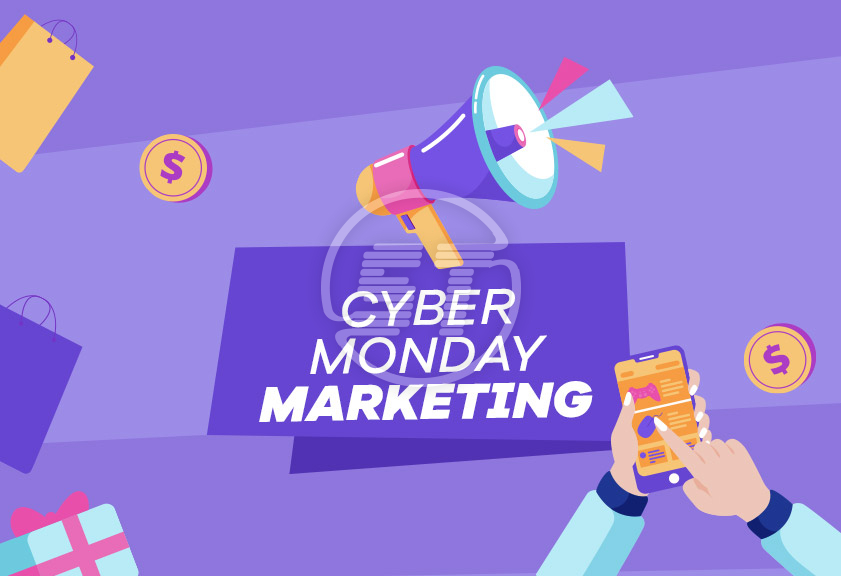 Cyber Monday is nearby, and organizations are setting up their marketing strategies to manage the big day sale. The Monday after Thanksgiving is called Cyber Monday in the US. It originated in the US but now it has a global reach.
Though people continue their shopping till Christmas and beyond, Cyber Monday set new shopping records every year. Some organizations start their sale on Black Friday and that lasts till Cyber Monday, whereas a few give massive offers and deals on Cyber Monday only. It is a big event for ecommerce, and they plan for this day in advance.
If planning and execution of the Cyber Monday marketing strategies are done right, you can surely record some unreal numbers in sales and conversions.
Why is Cyber Monday important?
As mentioned above, many organizations begin their festive sale on Black Friday, however, ecommerce websites witness maximum traffic on Cyber Monday. Because it is the last day of sale for some organizations and for some others, it is only one day sale, and in either case, customers don't wish to lose alluring deals, and many do last-minute shopping as well.
Mostly, Ecommerce websites start displaying their deals and offers in advance in order to counteract according to users' interest to avoid delayed deliveries and shortage of commodities. People start adding products to their cart or creating their Wishlist and keeping them saved for Cyber Monday. As soon as the sale starts, the discounted price gets applied to products and then they buy them.
Since ecommerce is witnessing extremely strong growth in Cyber Monday spendings, its importance for organizations is evident. That's why it becomes crucial to create enticing deals and offers for your target audience and focus on marketing to let them know about your Cyber Monday discounts.
Make your Cyber Monday the most yielding day of the year
1. Offer unreal yet pragmatic deals
When everyone is offering discounts, your offers must be eye-catching so that users will visit your website and make purchases. Instead of giving a discount on a specific product range, make it a site-wide offer. Work on products' prices so that you won't sell them without earning profits, and then give discounts on those prices.
If you will be approaching only one day sale (i.e., for Cyber Monday), then this method will surely attract customers.
2. Freebies or Giveaways
Believe it or not, this is a real lead magnet. It is impossible that you have started a giveaway campaign and people are not coming to you. Who doesn't like freebies? Well, everybody does.
However, you need to carefully plan these freebies for Cyber Monday. Put some fresh ideas on the table. Also, products that are not doing well can be given as a freebie and keeping it for one day is an awesome strategy to get people on your website.
You can also add free products with a certain amount of purchase. That will increase your conversions because people will find it worth shopping and value for their money. Isn't giveaways or freebies proven ways to make the most out of the Cyber Monday sale?
3. Product Bundles
Generally, you sell products separately but how about selling some of them in a bundle? Combining two or more products for a lesser price is certainly a smart idea. For instance, you sell two different products at $10 each; combine them, and then sell them for $15. Because it is saving $5 for a user, they are more likely to buy such combinations.
4. Special Events
You can give some limited time offers and discounts to those who sign up within a fixed given time. So, to early 10 (or any number) users you may offer special deals. This strategy enhances traffic multiple times on your website on Cyber Monday. By giving special discounts, you not only give them the privilege of getting extra discounts, but it is also a way to upsell some of your high-end products.
5. Email Newsletter
To promote your Cyber Monday sale, an email newsletter is the best weapon to spread the word. You have your email list of your loyal customers and those who signed up for freebies and eager to know about the Cyber Monday sale, use them. Create a compelling and full of call-to-actions newsletter and send it to all the contacts you have.
YOU MAY ALSO LIKE: Ecommerce email marketing tips
Remember, your Cyber Monday newsletter should be different from the usual one. You may create a holiday special template with enticing graphics, revamp the logo and keep it saved to use for other holidays as well.
Also, the newsletter must have clear product and sale information with eye-catching one-liners about your unique deals and offers. You can also give a little extra discount to your regular genuine customers by sending a personalized newsletter.
6. Social Media
You know very well that social media has a huge role to play in your ecommerce sales funnel. And when it comes to Cyber Monday or other holidays, you can make the most out of it by applying the right approaches.
You must be having strong social media presence on different platforms like Instagram, Twitter, Facebook, and LinkedIn. Use them all to let people know about your Cyber Monday sale. Don't give them the whole information, an intriguing teaser will be more impactful. Let them guess and eagerly wait for this big day. Moreover, add a link in the teaser or whatever content you are posting on social media so that people will land on your website by just clicking on the link given.
7. Dedicated Landing Page and Website Renovation
For this special day, you must create a unique landing page where you can mention all offers and deals you are giving. It is a great idea to attract customers instead of making them land on the same old usual page.
It is good that your social media posts and newsletters are bringing customers to you. However, people will come to your store also from organic searches. Therefore, website renovation is a must for a holiday or festive season. You can change the homepage banner and make a special Cyber Monday banner and perform A/B testing on the landing page to make it more convertible. Website decoration should be specific for the Cyber Monday one-day sale. These are a few ideas to make the most out of Cyber Monday offers.
8. Post-Cyber Monday Sale
Cyber Monday is a one-day thing, and what about post sale? The festive season remains on, and people continues shopping for Christmas and New Year. So, be prepared for post-Cyber Monday as well. The strategies can be the same for holiday season, you just need to change the offers and period till when you are offering the deals.
Also, the website and newsletter templates, which you made for Cyber Monday can be reused with a little tweaking for Christmas and New Year.
So, Are you ready for Cyber Monday?
Holidays are a fun time in an entire year, but they bring a bunch of work for ecommerce owners. Cyber Mondays and the whole holiday and festival time need special attention to deliver what you commit. If you fail, your brand image will suffer. Therefore, if you have even a little bit of confusion or hesitation in creating strategies and making your website ready for Cyber Monday, why not approach a digital marketing agency?
Sharing your workload with Skynet Technologies will earn you more profits. Skynet Technologies is a SEMrush agency partner that offers all the ecommerce development services that you need. With the help of SEO, PPC and email marketing strategies we can make your sales fly. Fill out the form below to request a quote or mail us at hello@skynettechnologies.com to know more about our services.