The top 90 Ecommerce Website SEO Tips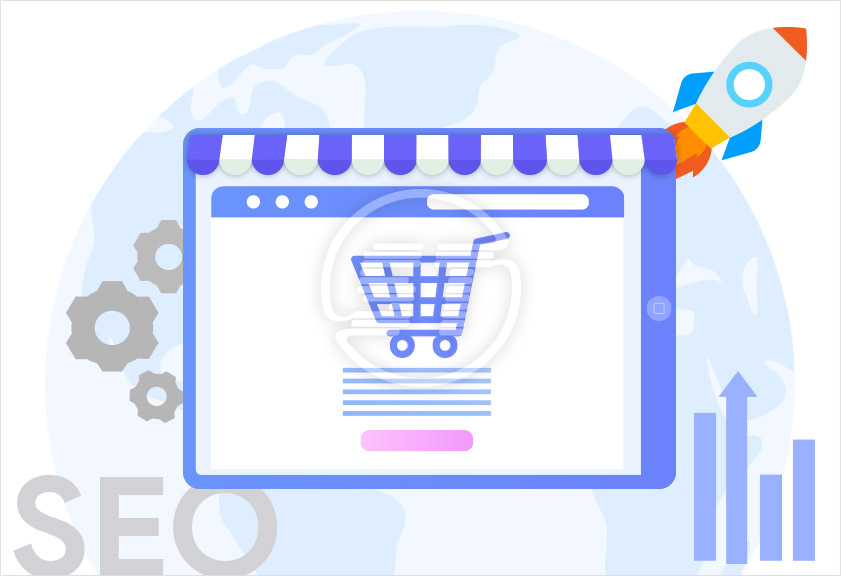 Are you looking for top tried and tested ecommerce website SEO tactics? Google's algorithms are continuously updated. So, it's necessary to stay tuned & updated with constant changes.
Product Listing Ads are becoming expensive by the day and SEO is one of the best ways to drive traffic to the ecommerce website with less reliance on paid acquisition efforts. Organic search rankings are also said to gain more customer trust.
While it is easier said than done, let us dive into some of the best Ecommerce SEO practices and tips to skyrocket your organic traffic and sales on your ecommerce website.
Improve your ecommerce website structure
Your ecommerce site structure is the bedrock of SEO strategy. The proper structure of your website is one of the most crucial elements of SEO practices without which the user churn would be at its highest and search engines like Google don't find it as a positive sign.
Building thriving ecommerce website or store for our clients is our strongest forte. Our ecommerce UI/UX web design services include custom, responsive, SEO enabled services.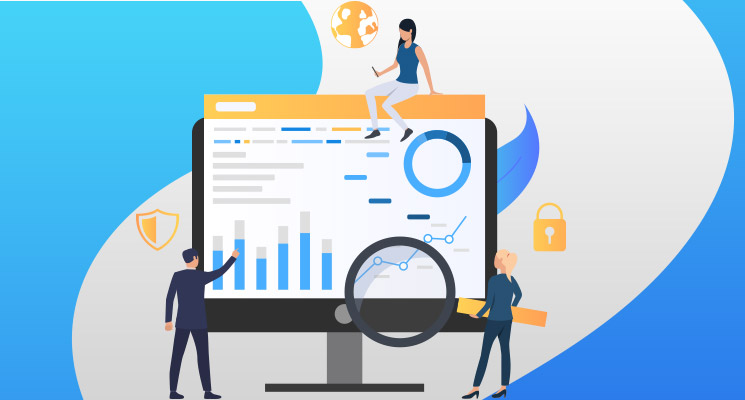 You can follow a few simple tips to structure your ecommerce site better to provide a great user experience.
Ecommerce websites need to be on HTTPS as it ensures customer information protection and a huge confidence booster for the users. Your website visitors find your site safeguarding their data and hence they trust your Ecommerce websites. HTTPS sites are also trusted by Google and hence it boosts your rankings.
Activate an SSL certificate on your Ecommerce website. Google loves sites that have better security and gives higher authority to them.
Website speed is critical for ecommerce website SEO. Install a CDN, optimize the images, cache resources to improve the page load times. Reduced page load time decreases user bounce rate as well.
Mobile optimization is the need of the hour given the surge in mobile traffic. You can create AMP pages, use plugins, include hamburger menus, and more to optimize your ecommerce site for mobile.
Build high-quality backlinks to boost traffic to your ecommerce site. Other brands linking to your site endorse yours as a quality website thereby boosting search rankings.
Engaging meta titles and descriptions to increase the click-through rates (CTR). You can include the keywords that are relevant and improve your rankings. A compelling meta title and description is an asset and has the potential to bolster your CTR and rankings.
Add alt tags to the images on your ecommerce site to improve the accessibility for the visually challenged. Even the search bots will scan this alt text and improve your rankings.
Use heading tags appropriately. Header tags like H1 or H2 on product pages improve your site structure and organize content for both the users and SEO.
Use canonical tags for organizing the content and avoid duplicate content, if any.
Scans your ecommerce site for duplicate content using Siteliner.
Ecommerce breadcrumbs are meant to ease the navigation with improved site structure and internal linking. By installing the scheme, Google takes it to the top pages on the search results.
If your website has any old pages or expired/discontinued products, a 301-redirect URL to the new pages will help the users as well as search engines to get redirected or transferred to the new pages with no disruption.
Each category-based page is important and focuses on picking the right keywords and content to get them rank better.
URL structuring is also important for boosting organic search rankings. For instance, a website with URL domain.com/article1 ranks better than domain.com/blog/article1.
Provide category-level navigation for the visitors to ease the navigation aspects.
Compress and optimize the images for faster loading and improving the SEO score.
Marketplace SEO is also important and optimize it on marketplaces like Amazon, eBay, for generating more sales and optimizing the SEO.
The title tag should be short and relevant. Include only those keywords that are relevant and grab user attention. This improves both CTR and SEO.
Include social integration icons on your product pages so that users can cross-post on any social media channels for organic traffic.
404 error pages should be driven to new content and shouldn't irk the users.
A live chat option on your ecommerce website is proven to boost your conversion rates and hence having one is the best way to garner sales.
A sitemap serves as an index for Google which enables easy crawling and indexing of the pages.
A robots.txt file is where you can have the addresses you don't want Google to crawl and this helps in reducing duplication penalties by the search engines.
Internal links to any related products or content result in better site structure and can improve your rankings.
Your anchor text can be more specific instead of vague terms like click here which tells search engines what the page is all about.
Create content for improving the end-user experience which automatically works for SEO as well. Easy to understand and access content is much needed.
How about updating your calls-to-action (CTAs) frequently for specific promotions, sales, holidays.
The "About Us" page gives more context about your website for the search engines and including one on your web will not hurt your search rankings.
When you write meta titles, always include the product name to let the shopper know what exactly they are looking at.
Long-tail keywords have the potential to drive more organic traffic and focus on improving the chances to stand in a higher search volume.
Load your homepage with your best-selling products, user-interested products, popular products, recommended ones that put them to immediately show interest.
Use proper keywords to structure category pages for better rankings. Limit the number of characters, and do not rely on using non-related parameters and underscores. Short URLs tend to rank better on search results.
Find keywords that are already ranking for on the 2nd page and optimize to rank on the first page using Ahrefs.
You can collect leads/emails on product pages to notify the users when the product goes out of stock which reduces the bounce rate.
Optimize images on your mobile-optimized version of your ecommerce site which loads up the pages faster.
Improve the user CTR by providing terms like "buy now" or "request a quote" which is more appealing.
Don't bloat the index that could cause thin and duplicate content issues. Focus on the parameterized URLs generated by product filters for indexed pages or internal site search strings that generate indexed URLs.
Add structured data like price, availability, stars, etc. to the product pages for helping the search engines to understand your product better.
Check whether your content structure is readable so that visitors stay using the Readable tool.
You can find the popular keywords using the search console and can focus on targeting them. You can also perform keyword analysis and focus on high-intent keywords.
Website Content Optimization and Marketing Tips
Your ecommerce website content is as important as your site structure. We offer comprehensive content marketing services that include content development, content distribution, marketing, reporting, and more.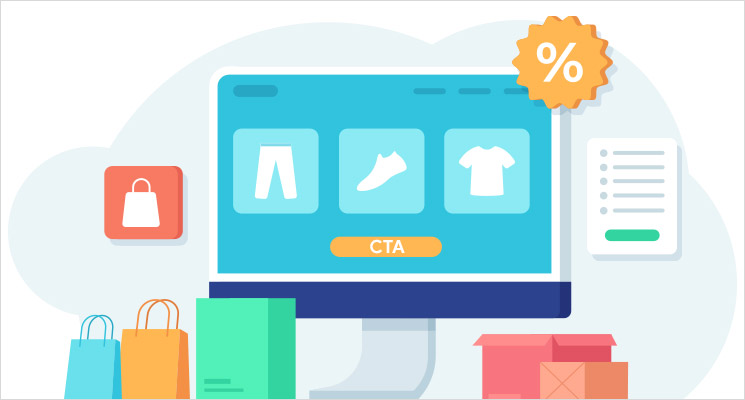 Phrases like "free shipping" are appealing and maximize the CTP and drive more traffic.
Your content on all product and category pages should be a thorough and a proper review of the products and make sure it is having a minimum of 1000 words.
In-depth and rich product descriptions are one of the facets of SEO.
Have a product comparison page or a separate section.
Focus on category-page optimization by targeting broader keywords further up the funnel.
Create a sense of urgency by including terms like for a limited period only or others that are effective. You can also use countdown times to induce urgency.
Use powerful words like new, free that ignite interest in the audience and increase the CTR.
Write and publish blogs as often as possible. Businesses that publish 4-6 blog posts per month on average generate higher inbound traffic.
A holiday gift guide tends to drive more organic traffic to your site.
Leverage the benefits of seasonal trends for producing high-value content articles.
Include user-generated content like reviews, ratings, comments, and more for better rankings.
Long-form blog posts are more descriptive and are good for organic rankings.
giveaway like a free guide or free content samples influence people to visit your website and even make a purchase.
Use proper headers, bullet points, product videos to create better product descriptions.
Optimize the funnel content and provide content for each stage in the buying journey. And make this customized and push it in the right direction.
Video content also boosts SEO as well as sales.
Head-to-head product reviews comparing yours with your competitors'. Showcase the strengths and how it is better over your competing products for better engagement.
You can cash in on the seasonal traffic by focusing on creating holiday-themed category pages.
Find out what products are generating more traffic by tracking them in analytics.
Brand Awareness with Ecommerce SEO Best Practices
Don't miss out on any channels or techniques to promote your products and boost brand awareness. It is necessary for your business to hire a SEO service company that provide the digital visibility and position higher in the search engine rankings.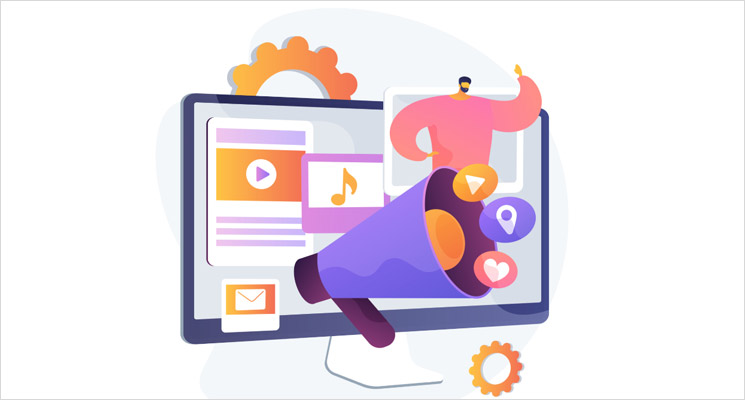 Paid search is one of the best engines of brand awareness that results in organic leads as well. PPC and Organic SEO together is a perfect blend.
Social proof is another way to augment your conversions as customers trust recommendations better.
Agree review schema markup can be used for star-based reviews which take to the top of the search listings.
Utilize popular social bookmarking websites to viral your brand's targeted products/categories.
You can contact popular niche bloggers and ask for reviews. This also gets external links to your site.
You can also ask them for guest blog posts and can also provide them a link to their site. This improves brand awareness.
Let the buyers write reviews on your product pages.
You can also encourage your buyers to leave their ratings or review the products through automated email messages.
Consistent branding with consistent color schema on all pages improves SEO rankings.
Leverage the benefits of rich snippets for proper product descriptions and improve the CTR.
You can also bid on your brand for more organic clicks to your ecommerce website.
You can also post unbiased review blog posts around the products you sell.
Start an affiliate program for free links to your ecommerce site wherein bloggers write and promote your products through backlinks.
A broken-link building strategy also helps you get more links.
Donate to a charity and start cross-promotion to get your link on their site.
Sponsor a local event and get listed on their site for getting a backlink.
Earn a backlink and promote your brand by getting listed on review websites like Yelp.
Check on the web if you have any brand mentions for acquiring backlinks using tools like Mention.
If you own a local business, you make sure to get it listed on Moz Local for driving traffic to your local Ecommerce websites.
Reddit forms are another great place to post product-related content for clicks.
Other Ecommerce SEO Tips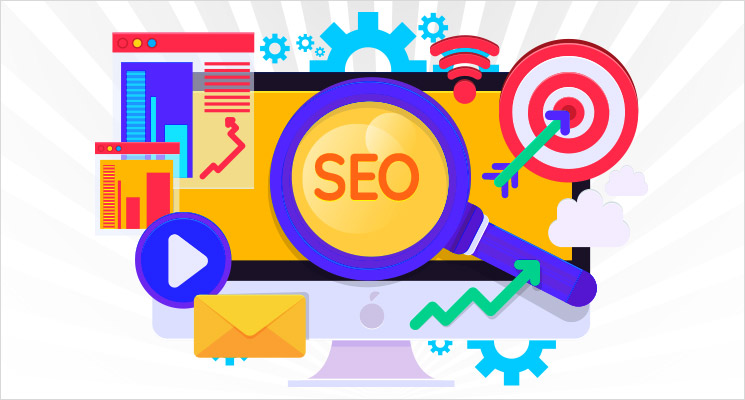 Check your crawl budget. Prioritize those pages that change more often and have the highest search volume.
Get analytical insights on your website visitors by using tools like Google Analytics.
Understand the user navigation by looking into the heatmaps and session replays and optimize it for better conversions.
Do a competitor research to understand the trends using Moz, SEOProfiler, SEMrush, Ahrefs.
Go social by sharing your content on social media channels.
Lower your CPC and plan for higher conversion rates by focusing on different ad targeting channels like Google Shopping.
Scrape keywords from Google, YouTube, Amazon using Keyword Tool Dominator.
Create amazing video-based content using bitable tools.
You can also create visual content or infographics and create link-bait content using Canva.
Test your ecommerce site to assess the level of mobile optimization using any free tools.
You can search websites like Amazon for generating ideas for your product categories and product names.
You can anytime get a quick audit of your Ecommerce website and uncover any persistent SEO issues that are behind the curtain. Accordingly, make improvements on your website to bring in more traffic and click-through rates (CTR).
Conclusion
It isn't as easy as it seems. Also, remember not to expect instant results. SEO is a long-term and on-going process. With a little help, you would be able to strengthen your SEO strategy to boost organic traffic, increase click-through rates, and find the right customers.
As a best digital marketing agency, Skynet Technologies augment your digital journey by driving customers to your website through search engine optimization services. We help businesses to take their digital assets like websites, ecommerce store or website, mobile apps straight to the user through organic marketing techniques like SEO. We have a bunch of creative and qualified internet marketing professionals having years of expertise and capability in developing the right strategy for SEO, Social Media Optimization, SMM, SEM, PPC, Affiliate Marketing, Email Marketing, Content Marketing, Google Shopping and more to hit the millions of minds!