How to Facilitate Safe Shopping with zero contact delivery option in Magento Store Development?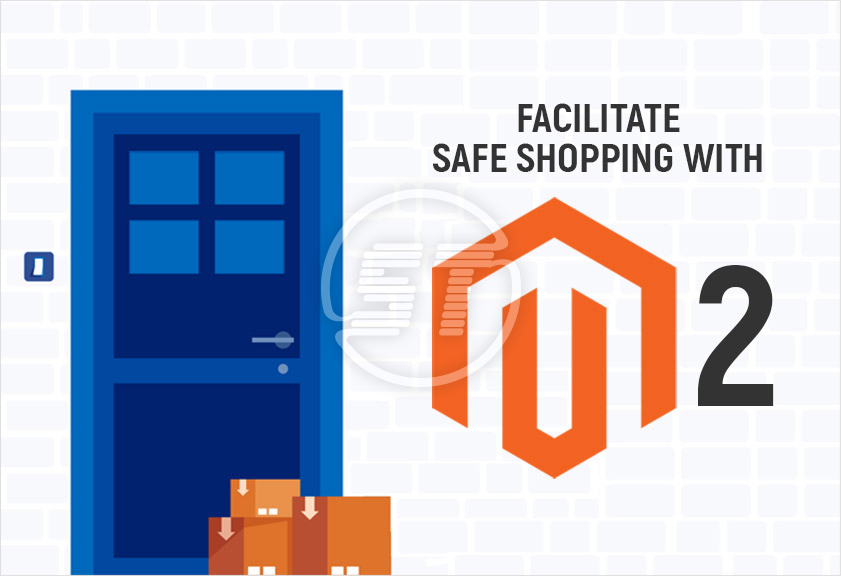 The coronavirus outbreak has brought unprecedented changes in the lives of people and has put global businesses in a flux. The majority of the industry segments especially food & beverages, hospitality, retail was hit the hardest by the shockwaves of the pandemic. However, technology has helped us to overcome certain barriers posed by the pandemic and has transformed our lives for the better.
As consumer behavior is disrupted due to social distancing and lockdown norms, online businesses have been finding ways to revive consumer demand. It has spurred some exciting trends like "zero contact delivery" that is here to stay even in the post-COVID world.
What is zero contact delivery or contactless delivery?
Contactless delivery is simply a type of delivery in which a customer chooses his/her products on an online store, place the order but while doing this, he can choose the contactless delivery option to mitigate the risk of possible infections and ensure the safety of every stakeholder involved.
This may vary from business to business. For instance, some ecommerce businesses drop orders in the mailbox of the customers. While others place it at the customer's dropbox and wait at a safe distance until the customer picks it up.
Magento 2 contactless delivery is a path-breaking extension that enables zero contact delivery option from the checkout page to facilitate contactless drop-offs at the customer doorstep.
Key Features of Magento 2 no-contact delivery option
Choosing a no-contact delivery option at the checkout
Option to add a contactless delivery label to product pages
Contactless delivery choice with specific shipping methods
Contact-free delivery option with specific payment methods
Additional instructions for no-contact delivery for checkout and product pages
Translate text to any languages
Multi-store installations support
How to add zero contact delivery option in Magento 2 store development?
Adding the no-contact delivery option to your Magento store is simple. With Magento 2 'no-contact delivery' extension you'll be able to -
Inform the consumer about the free module to provide zero contact delivery option at checkout
The admin selects payment options and shipping methods to be allowed with contactless drop-off option
Options to show a "no contact" delivery label and additional instructions on the product pages
The customers can opt for contactless delivery option and can view this in their MyAccount section
To provide a truly seamless contactless experience, you need to add new shipment and payment methods. You may also have to impose limitations on your current shipping method to avoid accepting orders where they can't be delivered. For adding or modifying the shipping options, you may require technical help either - in-house developers or an outside agency could help you. Adding a new shipping method is not just time-taking but also expensive.
Benefits of Magento 2 zero contact delivery option
Magento 2 contactless delivery option creates a win-win situation for the businesses, consumers, and delivery agents.
Safety of the consumers, the delivery agents is ensured
Contain the spread of the virus
Businesses can revive from the economic wrath.
Consumers get their essentials and supplies without any fear of virus infections.
Wins over customer trust and ultimately boosts the number of sales.
A positive delivery experience for all
Some strong concerns are expressed everywhere about the safety measures in the delivery methods and hence most businesses are looking for options that can ensure end-to-end safety and hygiene.
Wind-up
With Magento 2 contactless delivery options, businesses were able to turn the tide in their favor and were able to mitigate some of the negative impacts of the pandemic. Businesses are not just sustaining but thriving in these difficult times. This extension won't be a dead weight post-pandemic as contactless delivery is here to stay and be part of the new normal. So, if you have a Magento 2 based e-store, this extension is important for business continuity.
We provide Magento 2 contactless delivery options facility for your Magento store that can easily manipulate the factors that affect the shipping cost. This can help Magento 2 store owners to increase brand loyalty among their customers. If you have any queries or issues regarding the specifications of contactless delivery option in Magento 2 Store, feel free to contact our Magento development team.