How to Fix Magento Online Store SEO issues to boost Search Engine Rankings?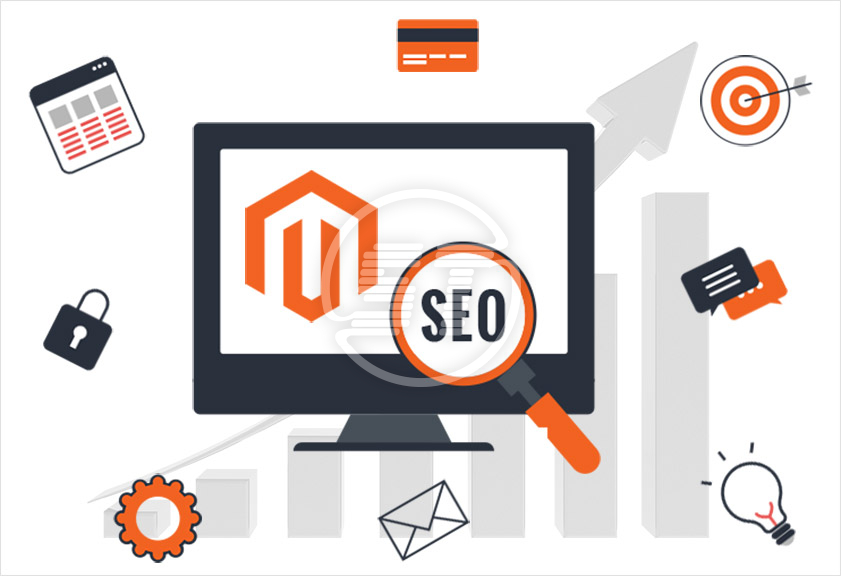 Magento is one of the most popular and robust ecommerce platforms. It is a feature-rich platform that offers innovative and highly extensible functionality that helps you meet your business goals. For any ecommerce business to thrive, you need to drive qualified organic traffic to your store that converts into your customers. Magento is SEO-friendly however, there are certain things that need to be improved upon to enhance your online store visibility.
Herein, we have prepared a few tips and tricks that can be implemented to optimize how your search engines crawl your Magento store and generate more organic traffic to your online store.
Well, you can go ahead with Magento online store SEO services with following tips:
Optimize the meta tags
Meta information is collected by the search engines to show in the search engine pages. Meta tags like title, meta description tags impact your rankings in the SERP results. So it is important to optimize meta tags to gain a better ranking in the search engine results. The title should be SEO-friendly with an average length of 50-60 characters and having the right keywords. Meta descriptions should be around 50-160 characters with a primary keyword to target. Any secondary keywords shouldn't be shoved into the description if they don't hold relevance.
Create unique product descriptions
If you are selling products that are manufactured by someone else, then it is advisable not to include the product description created by them. Create your own unique product descriptions that can portray the product's value addition and promote the brand value of your business. This can improve your search engine rankings.
SEO-friendly URL structure
Magento recommends the following URL structure for the product page: website.com/category/sub-category/product-name. However, if your product catalog is robust, you need to opt for a flat URL structure like website.com/product-name. You can optimize the URL by making certain changes to the settings. This will improve how search engines crawl the websites.
Remove the duplicate content
Duplicate content affects the store ranking as it creates confusion and the search engines find it difficult to decide on which content to include/exclude. You can fix this issue by setting up a 301 redirect from the redundant pages to the original page. You can also use the canonical tag in the HTML head of the duplicate pages to inform the search engines about the original pages.
Improve your internal linking structure
Internal links are those that point to the other website pages and simplify the navigation. Search engines will find it easier to crawl through your website and its hierarchy with a good internal linking structure. Also, optimize the XML sitemap and include only the URLs from the live site. Remove any unnecessary URLs especially URLs of a staging server. Also, include nofollow/noindex before you use the staging servers that prevent it from being indexed by the crawlers.
Improve the schema markup
Schema markup is a semantic vocabulary of the tags that makes it more organized. Easier display of information increases your website's visibility in search engine results. There are scheme markup generators like SEO toolkit, Reload SEO, and more.
Keep up with the updates
You should update your Magento platform to the latest version to imbibe any improvements that are made to improve the SEO support features. You can also fix any security loopholes, bugs with the new security patches that are launched periodically.
Optimize SEO
With images accounting for nearly 27% of Google search, it is important to optimize images to help drive organic traffic to your web store. You can set Alt tags for your images that display text when the browser fails to load the image for different reasons. You should also use descriptive file names that clearly state the image description. Both alt tags and descriptive images ensure that your search engines understand the image content better. Some extensions like SEO images Alt Tags automate the process of adding alt tags to your images. You can also compress the high-quality images as they may slow down the website loading. Image Optimizer extensions help reduce the image size with negligible loss of image quality.
Speed up the website
Speed is a killer. Users tend to drop off if the page takes more than 5 seconds to load. Search engines like Google also use page speed extension that measures the performance of your website. If your current web host isn't providing the optimal page speeds, then consider switching to a different hosting provider that Magento packages and optimized for better performance. There are also plenty of free and premium CDN options that can improve your website's speed by serving your Magento store from the closest server available.
You can also enable browser caching to store any static website content that eliminates downloading the same pages on every page visit. You can enable caching on your Magento store by switching on your Cache Management settings. You can also reduce the number of files users need to request every time they visit your store by merging the JS and CSS files.
Use Magento Extensions
Many high-quality Magento extensions are available that can improve the search engine visibility of your website.
ReloadSEO extension allows you to find the keywords you should be targeting and track the SERP positions. You can also check if any other persisting SEO issues like broken links, missing metadata, and duplicate content. With ReloadSEO, you can even analyze backlinks and discover new linking chances. You can have an overview of the SEO KPIs on the dashboard.
SEO Toolkit extension is used to create an optimized sitemap, eliminate any duplicate content, detect broken links, optimize the URL structure, implement rich snippets, and also auto-generates internal links.
SEO Suite Ultimate can help you fix duplicate content issues, implement advanced breadcrumbs, build internal links, create SEO templates for product and category pages, support rich snippets that display product prices and reviews in the search engines.
Conclusion
Magento provides out-of-the-box SEO friendly features. However, you can do additional things that improve search engine visibility and rankings. With the above checklist, you can improve your Magento store presence in the online market and drive more conversions. If you find it difficult to handle, Skynet Technologies has a brilliant in-house SEO team that handles these aspects for you and enables you to meet all your business needs.
We provide Magento ecommerce services to fuel your business with enterprise level capabilities and keep your customer coming back! Whether you want to migrate to Magento, integrate any application, redesign your online store, require a new development and maintenance for your store or require Magento online store SEO services, let us know about your requirements and we'll get back to you as soon as possible!
Related blogs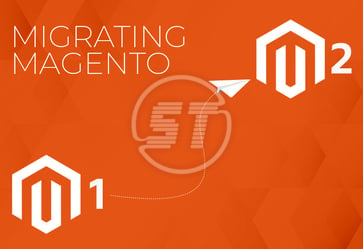 Steps to follow before migrating Magento 1 to Magento 2!